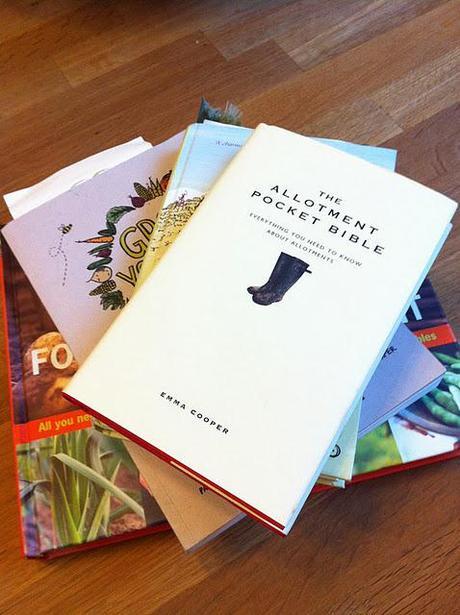 With the days becoming ever darker and with the cooling temperature there is little for me to do in my garden or on the allotment plots aside from tidying up and carrying out a little bit of landscaping work.  Even if I wanted to do more the chances of me doing so any time other than a weekend is highly unlikely, unless of course I don a head-torch and garden by torchlight (there's an idea!).
The focus at the plot right now is on finishing off the dead hedge around the chicken coop, with the stems from the 12ft Buddleia I cut down, and then mulching the remaining beds that lay empty.  All of the garlic has been planted ahead of colder weather and this year I'm growing eight different types in all: Elephant garlic, Albigensian Wight, Lautrec Wight, Picardy Wight, Solent Wight, Chesnok Wight, German Red and a Purple Heritage variety.  After last years success I'm really looking forward to see how each performs.  
I'm also toying with the idea of sowing broad beans at the moment but I'm yet to find the time.  My spring sown crop did really well so there's no issue if I don't get round to it.  Hopefully I'll get a chance next weekend if frost hasn't arrived by then.
Parsnips, Cabbage, Kale and Brussels Sprouts are all ripe for the picking and I'm just waiting for a nice frost to sweeten the parsnip roots.  The chickens continue with their moult and are now lacking tails and bum feathers, which makes them look quite ridiculous.  At least we're still getting one or two eggs a day.
In other news the the 'grow your own' book giveaway has come to an end and James Howard was selected at random as the lucky winner.  I really hope you enjoy the books as they are both great reads.  Also, for those of you that didn't enter keep your eyes peeled as another competition is just around the corner!