I'm catching up, with some photos of my one day stop in Paris last week!
If you've ever been able to visit Paris, you'll know it really is a beautiful city. There's just so many places on the 'to see' list, that it's impossible to fit even a fraction of what the city has to offer in one day. With the little time we had,  myself and my family decided to walk what we could, and take in the ambiance along the way... and what we couldn't walk we'd bus, taxi or hit the underground...However, the First rule on a visit to Paris - do not try to walk!
One of my favorite parts of visiting France is seeing historic locations (sad I know) and as France has been a popular topic in my A Levels this year, I spent a lot of the time when we were on the road in France telling my parents (or boring them) with a historic story about nearly every town we passed. As Paris is always the center of European history, I found it was not only the shops which excited me, but the museum's and history of famous locations themselves!
That's enough of me rambling, here's some photos I thought I'd share..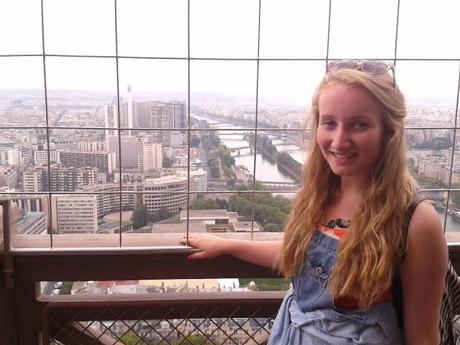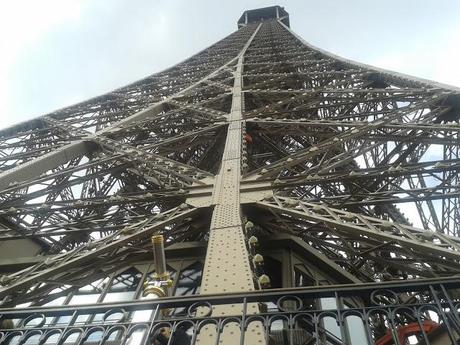 Equipped for a days tourism, with my converse and rucksack, we took the 42 bus, to Eiffel tower, and I mentally prepared myself for the climb (674 steps to be precise). Although, my parents didn't make it past the first level, the view was worth the effort and luckily my own fear of heights didn't stop me. 
Even though the Eiffel Tower looks like a giant when your standing underneath, there was never a moment where I genuinely felt insecure about climbing it. There was even a cafe on the first floor - though the window seat didn't appeal to me (what with a view of the 190 feet below).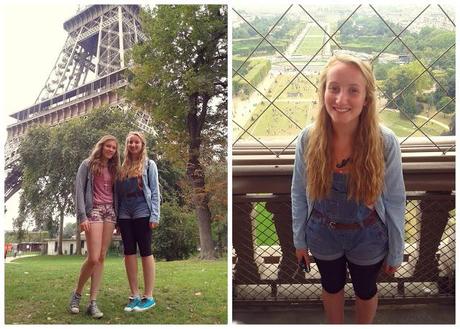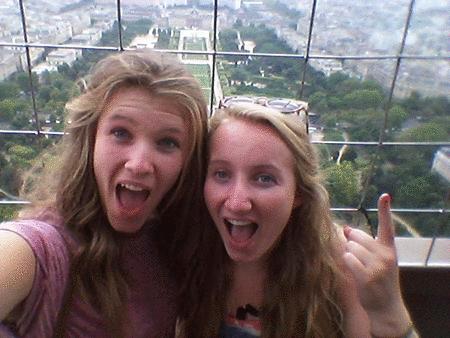 Next it was a long walk along the river Sane, and on the way we enjoyed watching artists painting, people attaching 'love' locks to bridges and obviously eating yummy ice cream! It was worth the walk, as the bank was filled with cafes and quirky activities like a giant chalk board!
We then stopped for a picnic in one of the many beautiful parks in Paris, which admiring the views of the Art galleries and Palace. We then dashed over to Notre Dame Cathedral - which was HUMONGOUS! If you didn't know I sing in lots of Cathedrals around the UK with my little choir during the summer months so I'm quite used to the style of the buildings, but I was baffled by the scale and beauty of the Notre Dame. After we took the tube for a last minute shop (okay...window shop) down the

Champs-Elysées before heading back home on the train! It was quite literally 'Paris in a day', but worth every penny to finally see the beautiful city!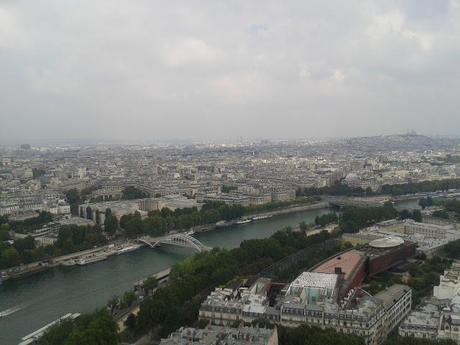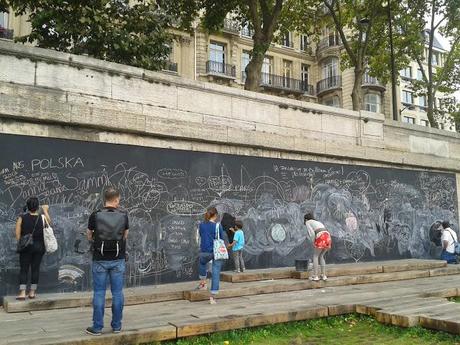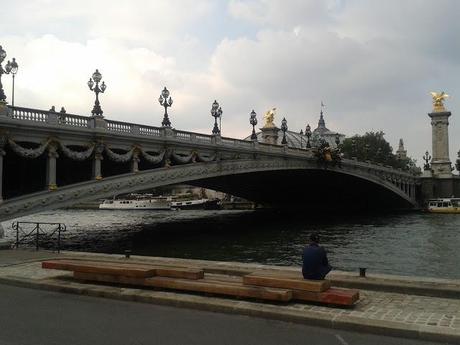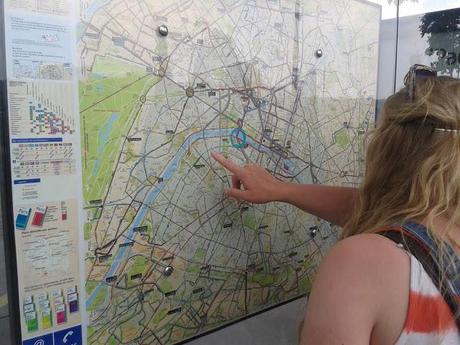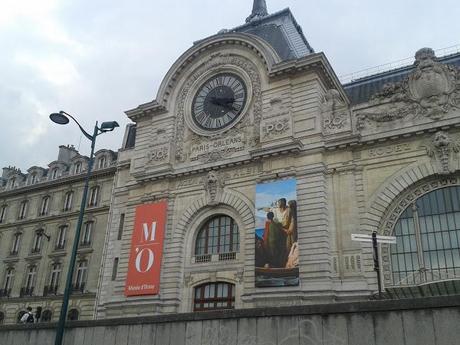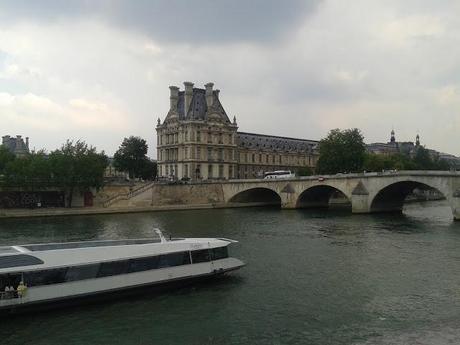 As always, I've got a few TIPS FOR A DAY TRIP IN PARIS (from the blonde, who found out the hard way)...
 
1. Plan ahead - it's a big city, and you need a realistic idea of what you want to see before you step onto the caos' that is the Paris streets!
2. If you want a cheap coffee... your not going to find it anywhere near the Eiffel Tower - Paris isn't cheap so if you can take a flask/picnic, there are lots of lovely places by the river or parks to choose from. Just remember the location before you start ordering your drinks! 
3. Learn your French - In Paris, lots of people speak fluent English, but it goes along way to add a 'merci' here and there!
4. If you go by train - Keep your valuables close by, as the train station is somewhat on the outskirts of town and I had the unfortunate scenario of jitzu combating a few locals with an interest in my rucksack! 
5. Make sure you come back with your own Eiffel Tower figurine - they sell them everywhere, and although they might look slightly tacky on your bedroom shelf, it's a must have!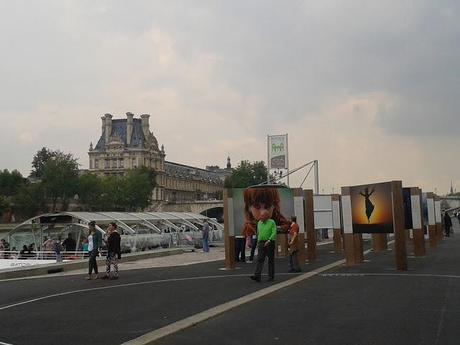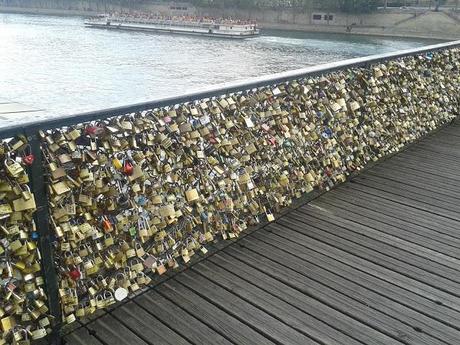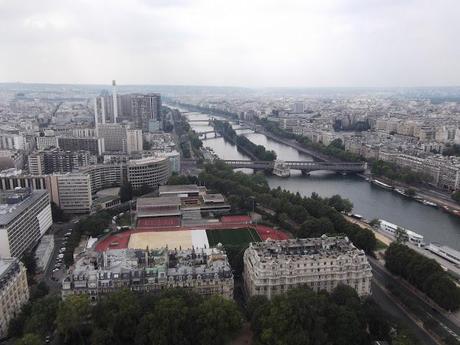 Just in case you were judging my interesting combination of denim for my outfit choice in Paris, I'll tell you know, it was 6:00 am in the morning when I was pulled from my bed, to catch the train into Paris. Therefore, I dressed in what I thought was sensible for a day on foot in Paris. Oh and the moustache necklace was a little extra touch, just to make me feel a little more french ;)
What I'm Wearing: Dungarees - New Look, Tie-Dye Top - Matalan, Sun Glasses/Belt/Denim Shirt - Primark, Shoes - Bank, Necklace - River Island.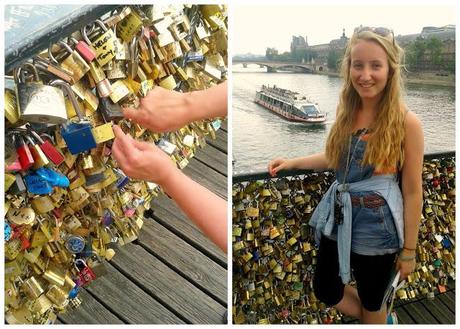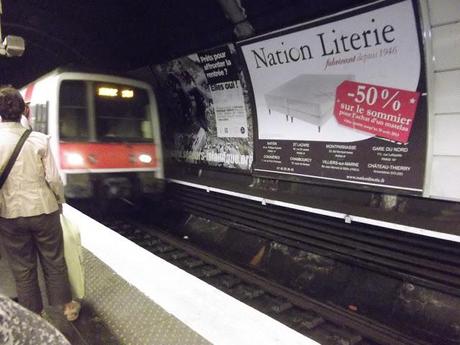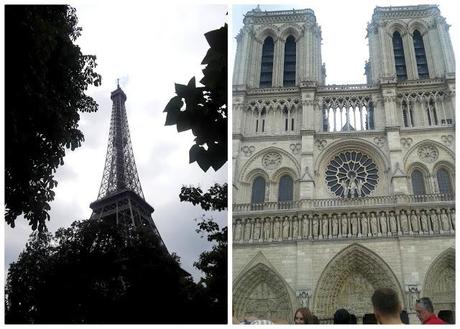 Well that's all from me. For the next month I'll be up and down the country visiting lots of University open days! This time last year I didn't realize how complicated it could all be, but it's all so exciting to be given the chance to go off an study whatever you want (In my case HISTORY, as I've loved the subject since I can remember). However, the long train journeys aren't always fun, especially when your trying to do homework!
Have a lovely week! 
Lots of Love,