Hello Again Ladies,
I just wanted to show you a couple of the newest plates
I got awhile ago. I haven't had the chance to use them yet.
I love it when I see some of you ladies doing a Japanese style nail.
I wanted to use bright colors today so I don't know if I can
still say it is Japanese style but the designs are, that is for sure.LOL..
I just wanted to show you, I hope you like it.
I used my new Funky Fingers Punch(pink),China Glaze Sun Worshiper
and I stamped with Konad black.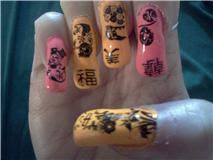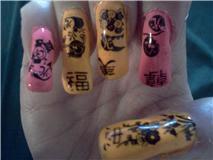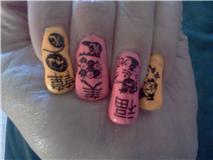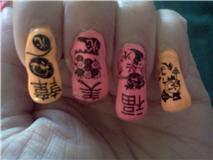 I hope you will come again.
Thank you for taking the time to come see me.
Take Care and Enjoy Yourself this week!!
Nicky