Yesterday I said to my boyfriend that I really wanted a pamper evening with the girls after watching

this

video by

Amelia Liana

. Much to my shock he replied "how about we have our own tonight?" by golly gee whiz how did I find this man? He's a keeper alright :)
Later that afternoon we bobbed along to Morrisons and brought the
Montagne Jeunesse Dead sea mud masks
, remember the ones from when you was in school, and your mom would buy them for a £1 so you and your friends could use them at a sleepover? We also brought a double chocolate brownie cheesecake - Ultimate girls night in... minus the girls and add a boyfriend instead = Ultimate great night in!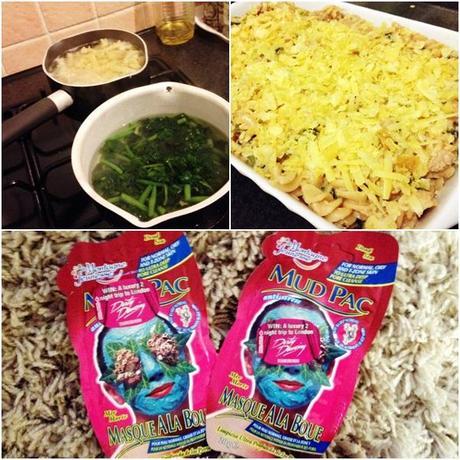 So we cooked one of our favorite dinners, Tuna Pasta Bake sat down and started watching Twilight. I've only seen the first two and that was a few years ago so I can't actually remember much of the story so Mark downloaded them all for us to watch. That seems to be our thing now, watching series of films in one big go. Not in the same day obviously, well sometimes sshh we got through the whole 3 series of New Girl in like 2 days and I'm not even ashamed!
After indulging in Tuna pasta bake and chocolate brownie cheesecake and watched the second twilight, it was face mask time!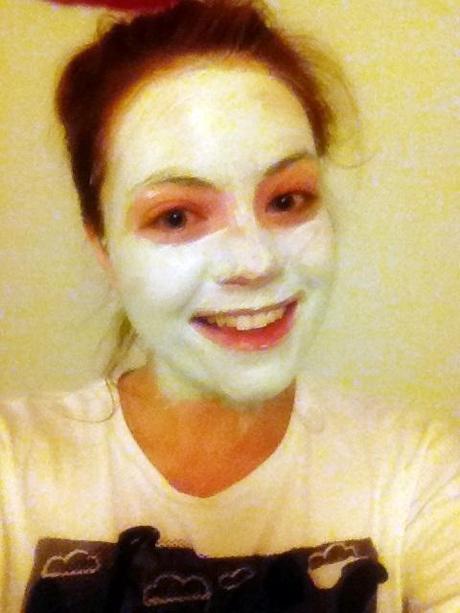 I apologise for the horrendous image quality in these pictures, they were taken on the front facing camera on my phone and it's pretty poor at night. Obviously a face mask selfie is needed duh? I just didn't know when to stop with the snapping...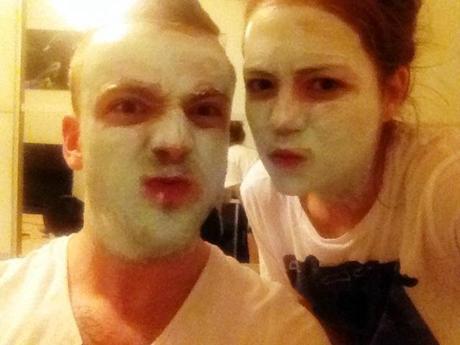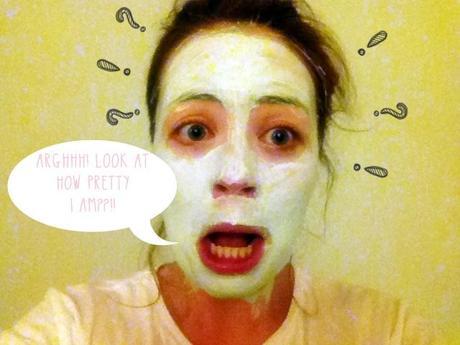 Ofcourse this was also the perfect time to pull incredibly ugly faces and send snapchat pictures to everyone and sit back with a cup of tea. Or if your a boy, sit and play games on your computer like my boyfriend did :)
My skin felt pretty good after using these masks, they did itch a little bit but nothing uncomfortable and I have REALLY sensitive skin! They only cost us £1.20 and for that price I think they are great!! They worked really well at drawing out dirt (

yuk)

as I woke up this morning and had a few tiny blemishes across my nose. My skin felt really fresh and clean afterwards no irritated patches or tightness which I can get from others. I don't think they work as well as other face masks I've tried but if you're looking for something cheap for travelling or just a spare of the moment pamper evening like mine then these masks are perfect! A
nd thanks Mark for allowing me to put that picture up, you're such a champ ;) 

Lots of Love,

Sian xxx