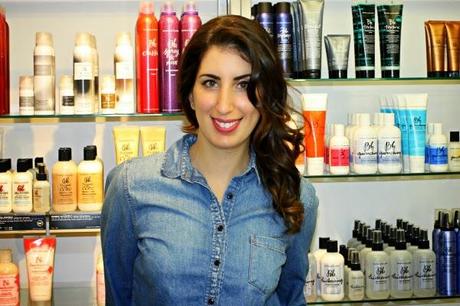 There are few things worth getting out of bed for on a weekend: Eggs Benedict. A frothy cappuccino. More blankets. But a "Just Because" blowout at Salon Mario Russo - now that's worth going to sleep Saturday night in my Sunday best to cut down on A.M. prep time for.
I headed to the salon's 9 Newbury Street location (the other location is above Louis at Fan Pier), right next door to the Taj Hotel, for a pre-brunch blowout with Lance, who Improper Bostonian calls one of Boston's Best. His work has appeared in Self and Town and Country, to name a few, and he's styled the famously gorgeous manes of celebs like Courtney Cox, Mary Tyler Moore, and Adriana Lima.
After an assistant stepped in to do a keratin-friendly wash (I had just done a treatment the week before) and an exceptional scalp massage in the shampoo chair, Lance dried and curled my hair into glossy, bouncy perfection. Our conversation about post-colonial New Orleans, the perfect newsboy cap, Women's Suffrage, and the Upper East Side in the 80's made time absolutely fly - although I gladly would have stuck around all afternoon!
Now I just need my next excuse to get glam with Lance - afternoon tea, perhaps?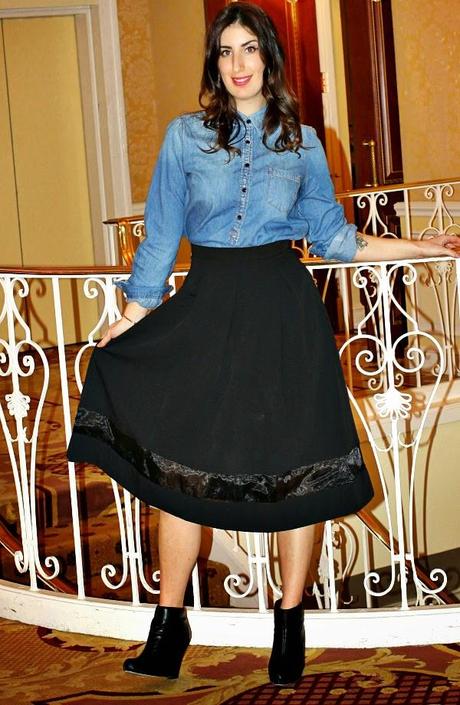 Denim shirt, J Crew. (Similar here)Skirt, Aqua at Bloomingdales. (Similar here and here)Blowout, Lance at Salon Mario Russo (c/o)
Cheers,Renata