Just as Christmas shoppers have a day, "Black Friday", when all manner and sorts of sales go into effect, MLB and sports agents and players have their own version, which I call "Free Agent Day" when all manner and sorts of sales go into effect. Just like the real world, baseball has a variable date for the beginning day of the sale. Black Friday is the Friday after Thanksgiving. Free Agent Day is 15 days after the final pitch of the World Series, although there is a super shopper deal in MLB which allows the free agent to sign only with his former team. By the way, is there a bigger oxymoron phrase that "free agent?" Even the worst of them gets the major league minimum salary, they are not free at all and the best of them make millions.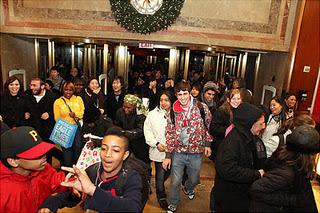 I am not expecting much from the Yankees in the big spending free agent market although they could surprise us. Other than signing CC Sabathia to an extension, I am only expecting Brian Cashman to pick up a few Bargain Basement Specials to fill out some bench and bullpen needs. What will be done with the starting pitching, remains a bit of a mystery right now and all the good little fans await the brightly wrapped gift which we will invariably rip open and then whine about – its not the right fit, I hate that style, he never threw more than 150 innings, he has only started a handful of games…you get the drift. Yankee fans are seldom happy with their gifts during the free agent season.
This post is all about starting pitching. The list of this year's free agent gifts contains the usual garden variety of rag arms and the like. A review of the list tells us one thing – there really are no high class starters available. The best of the rest have 2 interesting names and a bunch of "has beens". The biggest names are CJ Wilson and Vu Darvish from Japan. The "has beens" include Mark Buehrle, Edwin Jackson, Scott Kazmir, Hiroki Kuroda and Rich Harden.
Wilson will benefit from the very thin market and get WAY more than his numbers would indicte he is worth. A former relief pitcher, he has been a starter for only 2 full years. On the plus side is the fact he is a lefty, and has less mileage on his arm. On the negative side, he has only 67 starts at 30 years of age and no one can predict if he is Cy Young candidate or potential Tommy John candidate. Someone will throw a lot of money at him. I figure the Yankees will go after him for a while despite what the news leaks have been saying. I don't believe they will sign him though. If they did, he becomes the next candidate for the wrapped gift everyone whines about.
In Darvish, all I can say is that those who cannot remember the past are condemned to repeat it. The trickle of Japanese starting pitchers has been a disappointing one. Daisuke Matsusaka, Hideki Irabu, Kei Igawa , Tomo Ohka, Kazuhisa Ishii have all basically failed in MLB even if they had some preliminary success. They are overworked and abused as starters in Japan, use a smaller ball which lends itself to control and pitch count problems and face mostly non MLB talent level batters which artificially inflates their numbers. Again I expect the Yankees to kick the tires on Darvish, maybe even put in a bid to acquire the rights to sign him but I prefer they leave him alone.
As for the "has beens", the only one who seems viable to me is Jackson but the whole group is covered in question marks related to age, injury, ineffectiveness and eroded skills. Again it seems like a pass is in order.
So, what to do if you're the NY Yankees and need some starting pitchers? Unless you think Joba Chamberlain will be the second coming of Cy Young, the Yankees need some help here. I think you have to look to the trade market. Lets face it, most people (my friend JHop especially) love Nick Swisher, but the reality is that despite the clubhouse presence and infectious nature he brings, his numbers, in the post season, a Yankee hangout, have been atrocious at best. Check the numbers and then think about the callibre of starter they could bring. Suddenly too, the Yankees are deep in catchers including behind Russell Martin, names like Jesus Montero, Frankie Cervelli, Austin Romine and Gary Sanchez. I am NOT in favor of trading Montero but if the right deal comes up??? Say, for a good pitcher, maybe a #2 starter? Might be worth it.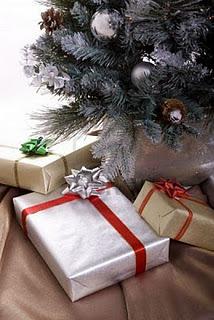 So, that is it. I don't expect any major Christmas presents. I'm sure there will be some, with maybe a pretty bow or nice wrapping paper, but it is what is inside the box that counts. Perhaps Santa Cashman will leave a couple of beauties under the tree for 2012 but I'm just hoping there is no coal...