Ronnie Scott was a legendary jazz saxophonist and the owner of a world-famous British jazz club. If you are a jazz fan, a night at Ronnie Scott's club is sure to be an exciting and memorable experience. Unless you live in the city, you would have to travel to London to visit Ronnie Scott's Jazz Club but there are plenty of coaches, trains and planes that can take you there. It is worth making a trip to London just to see this legendary venue.
Before your visit to Ronnie Scott's
Before you make your way to Ronnie Scott's you may well have wanted somewhere to relax and get yourself ready for your big night out. Choosing to book into one of the day use hotels in London at DayBreakHotels would be a big help with that. Your night at Ronnie Scott's Jazz Club is going to be one to remember and you want to look your best when going there!
More about Ronnie Scott's Jazz Club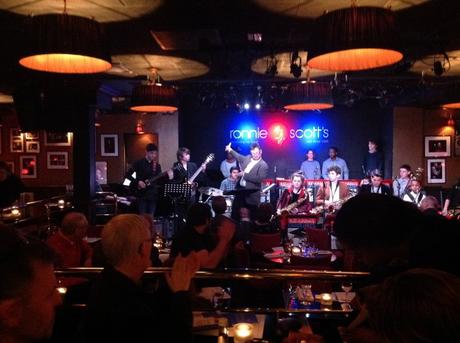 Ronnie Scott's Jazz Club was launched back in 1959, when Scott and fellow musician Pete King first opened its doors, and the club has seen many big names from the jazz world grace its stage ever since. It was originally in Gerrard Street in Soho but in 1965 it moved to a larger venue at 47 Frith Street.
For over 30 years it provided a Christmas residency for UK jazz star George Melly together with John Chilton's Feetwarmers. In 1978, Ronnie Scott's started its own label, which was known as "Jazz House," and which released live recordings of performances at the club, as well as new material.
Scott was a regular MC and performer at the club, but after his death in 1996, King took over running it for another nine years before selling it to new owners and management.
In 2009, at the Brecon Jazz Festival, a prestigious event in its own right, it was said that Ronnie Scott's Jazz Club was up there in the top 12 venues in the UK that had made the most in the way of important contributions to jazz music in the country.
Jazz Musicians who played Ronnie
The list of really famous jazz musicians and singers who have played at Ronnie Scott's Jazz Club is a long and impressive one. It includes Ella Fitzgerald, Curtis Mayfield, George Benson, Pat Metheny, Chick Corea, and Nina Simone. Not only jazz but a couple of famous rock stars graced its stage too. Prince once appeared at the club, and the late great Jimi Hendrix played his last public performance there.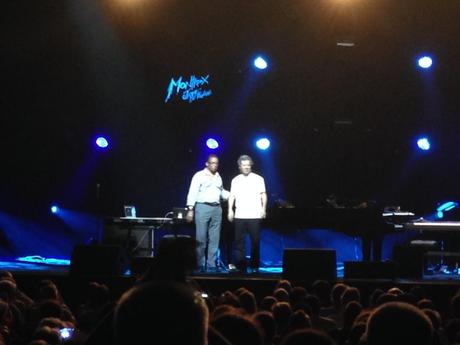 With all these really big names appearing at Ronnie Scott's Club over the years kept on elevating its status as a venue to go to see the best in jazz, and to be seen if you are a performer. This is why a visit to the club is bound to be something to really get excited about.
(Image Soruces: Ted and Jen, Tallis Photography & Olivier Bruchez)
Advertisements