Man…weekends are just too darn short!  After another crazy week at work this week, I decided I needed a day out on Saturday, so I made plans to meetup with some peeps at Downtown Disney around 1:00, so I could sleep in that morning and enjoy snuggling in my bed while the weather is cooler out.  Headed out the door around 12:30 and as soon as I got on I-4, it was a parking lot.  What is typically a 20 minute or so drive turned into a 50 minute drive….BLAH!  Once I finally got parked and met up with my peeps at the bar at Bongos, we decided to head over to Raglan Road for lunch.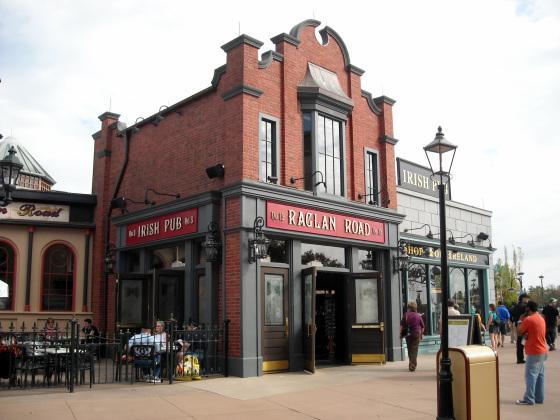 Since I slept in…I ended up eating a breakfast at 11:00, so I wasn't hungry, so I just got dessert…bread pudding.  OMG…so good!  I would highly recommend getting this dessert if you get the chance, but you may want to order it and plan on sharing!  Unfortunately, I was only able to eat about 1/3 of the dessert, but since we were heading to the parks, I didn't want to mess with getting it to go & everyone else was too full from there lunches to eat any of it.  It was really a shame for so much of it to go to waste….it was piping hot and came with a carmel sauce and a vanilla cream sauce that you could pour over the top of it….Nom,Nom,Nom!!  I'll definitely be headed back to this place one of these days when I actually have an appetite!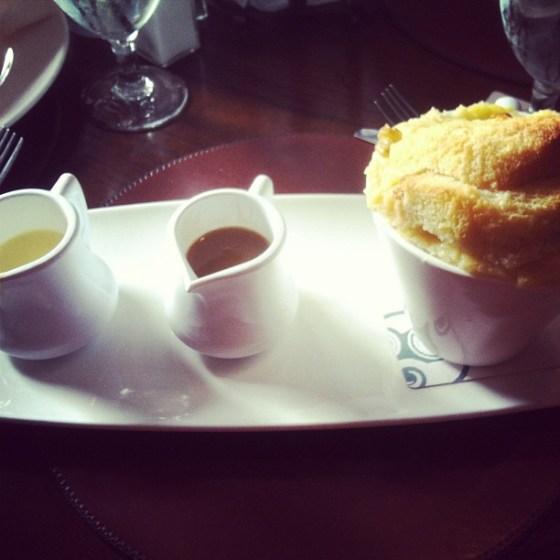 When we were all done, we headed for Epcot as our park of choice for the day.  It was nice and cool out and great weather for just walking around the park in a hoodie.  We ended up going on the Finding  Nemo ride & then The Land ride & then after that we walked around the World Showcase.  Unfortunately, the park was crazy busy for some odd reason…maybe because of the 3-day weekend for people with President's Day off…not sure, but it was really odd for this time of year to see so many people.  To give you an idea…it was an hour wait if you wanted to do the little Viking boat ride in Norway, it was a 2 hour wait for Soarin' & a 3 hour wait for Test Track!  Needless to say, after we walked completely around the World Showcase, we decided to check our Disney app to see what the wait times were like at Magic Kingdom & the other parks and they were insane.  So we decided to call it a day at the park.
I wasn't in any hurry to go home, so a couple of us decided to just head back down to Downtown Disney and hit up a movie at the AMC movie theater.  We ended up deciding on "Hansel & Gretel".  I love fairytale related stuff & I was quite curious on what kind of a twist they were going to put on this old fairytale.  The movie was actually pretty good to my surprise.  It was a bit too much on the guts and gore side for my taste, but it was still a pretty good movie.  Definitely not a kid friendly movie!  The witches are pretty "scary" looking and like I said…lots of blood and guts!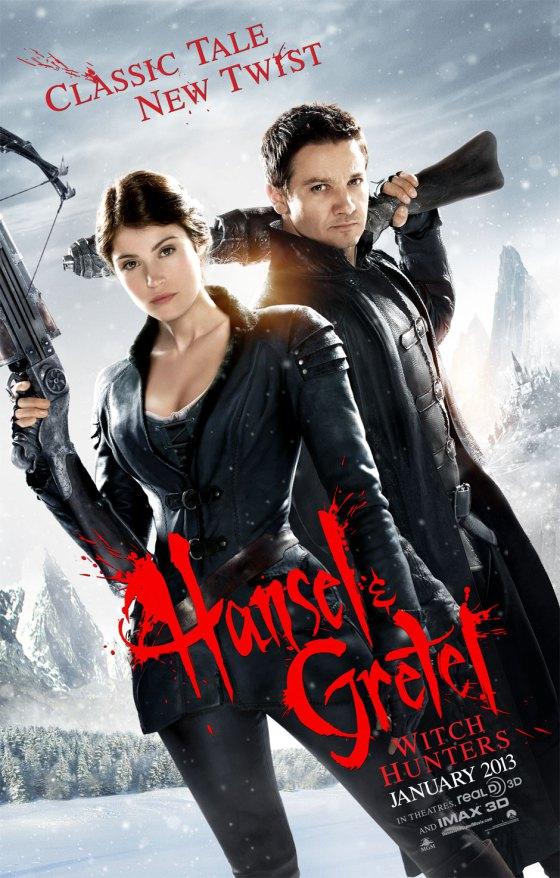 After that, we called it a night and I headed home in another crazy amount of slow traffic on I-4.  So, by the time I got home, I just decided to have a nice hot cup of tea & read for the night before getting all cozy in bed.  All in all, it was a pretty good day out!