I've seen so many bits of pretty wedding craft online this week I have to write a Monday Makerie for you to enjoy.
The Monday Makerie is all about making things for your wedding – I share my best finds from the internet of things you can make for your wedding, or things other people have made that you can buy!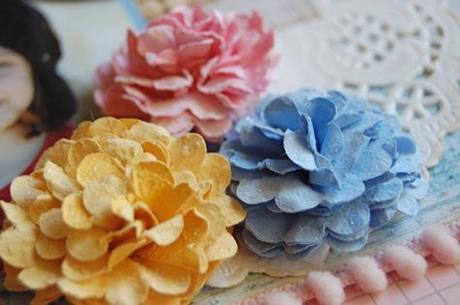 Cardstock flower tutorial by Christie Bryant
Pretty paper flowers tutorial – cute, curvy and easier than you'd think! From Pretty Paper Book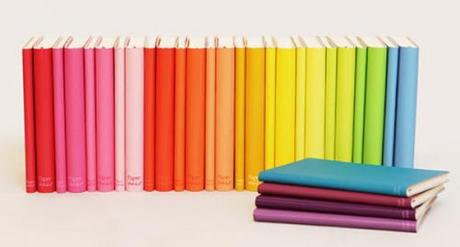 Colourful books from Made With Love stationery blog
Colourful books for all your wedding plans via Made With Love blog talk about a pretty filing system – you could have one for guests, one for diy projects, one for venue research, one for things to remember, one as a little diary…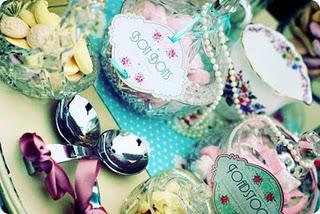 Sweetie bar idea via All Things DIY Bride
What could possibly be more fun to make than a sweetie buffet for your wedding reception? Finding jars and decorating them, sourcing pretty sweets (and eating them), making labels, stamping and colouring them… bliss! from All Things DIY Bride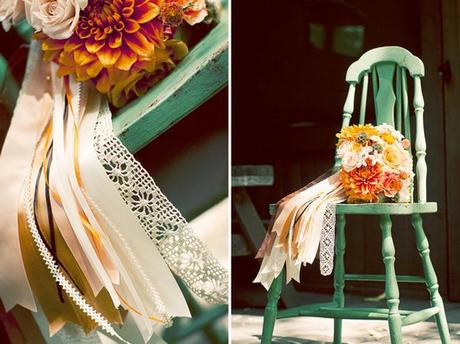 Inspired by Ribbons via Brides Cafe wedding blog
Get inspired by ribbons for your wedding with this lovely blog post from The Brides Cafe – lots of lovely ideas; I love all the ribbons around this bridal bouquet, there's also a lovely bit of writing with ribbon and some mental ribbon-inspired wedding cakes to see!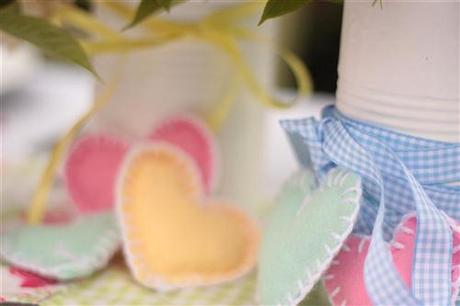 wedding diy project from Whimsical Wonderland Weddings blog
And I couldn't write this blog post without a mention for the UK's very own Martha Stewart in the making… Lou from Whimsical Wonderland Wedding blog has been busy with so many pretty wedding DIY projects – this is just one in a series of inspirational ideas. Find the DIY felt heart favour tutorial here.
If you've found a great tutorial for wedding craft ideas online, I'd love to see – pop a comment in the box and I'll try and feature it on English Wedding in a future blog post!
If you're looking for your inner wedding crafter, you might find her when you read this blog post: get excited about your wedding