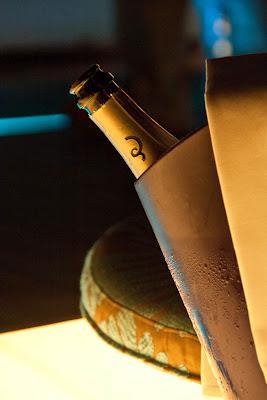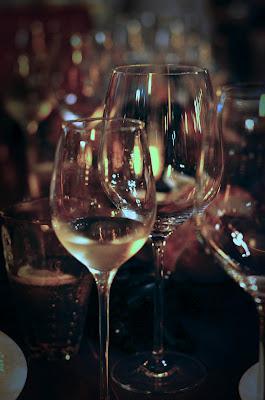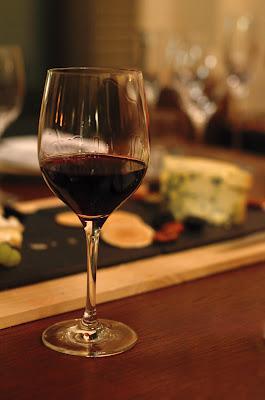 Where the wine world makes sense….
Wine is an integral part of a good restaurant's offering. The drinks list is a great source of profit, and so, it is allowed to flourish to the whims of the sommelier as the menu is to the chef. The house wine – the cheapest wine available by the glass is a statement about the restaurant's total offering, sometimes it is a private blend designed by a local winemaker, specifically for that restaurant. The drinks list is always longer than the menu. Wine price ranges from thrice or twice what one would pay in a retail store, reducing in proportion to the cost of the wine, ergo encouraging drinkers to find value in the more expensive products. Sommeliers are bribed and coddled by suppliers to add their product, and each new wine is celebrated, usually with a sample bottle provided by the supplier for the staff to assist in sales. Floor staff gush about the wine as they do about the food, and diners always leave remembering not only what they ate, but also what they drank.
Of course, there are always restaurants that churn out a bland and commercial offering. They often take the bribes a little too far, and allow one supplier to design the total wine list in return for corporate bookings, printing costs and discounts. They offer non-descript swill as their house wine, something they can buy for $4 a bottle and sell at $5 a glass, because it is a label never found on retail stores. Unfortunately the industry needs restaurants like these, just like good needs evil, so we can keep reminding us how green our grass is elsewhere.
In Dubai, you don't get really either of these extremes, but a whole load of muddy middle ground. There are really only two suppliers – MMI and A&E, a duopoly that control prices and range in a way that could not be done in a competitive market. Premises that serve alcohol are charged an extra tax for the privilege, on top of what the public pay at retail stores. Alcohol is allowed here, but wine is certainly not embraced as art and culture in its own right. As befits a Muslim country, alcohol and its news is kept quiet in the press, and advertising is forbidden. Wine tastings are rare and elite – not for waiters and the rest of the supply chain, but for merchant bankers and lawyers buying a bottle or two of Bordeaux on indent.
In the face of all this, many restaurants have simply given up. Restaurant wine lists are not only expensive, they are dull, commercial and repetitive. In other cities I place aside the menu in order to delve into the wine list with as much glee as a trashy novel, but here I inwardly groan and try to hand it to someone else. They all send it back to me, knowing that I will choose the best of a boring bunch, but I'm over it. It's worse than reading the obituaries in the local newspaper - I am shown names not of the dead, but those I am sick to death of. Sauvion, Montes, Peter Lehmann, False Bay, bloody Pinot Grigio, Pinot Grigio, Pinot Grigio. Champagne? Yes, you can have Moet at 150AED a glass, or soapy rubbish at 70. Red - you can choose from five bottles that taste exactly the same under 500AED, or 45 that don't for over 1200. Dessert wine? It's always Muscat ruddy de Beaumes de Venise - hasn't anyone figured out it's a fortified wine and decided to offer us something without spirits in it?  If I see another list with only Argento Chardonnay or Oyster Bay Sauvignon Blanc served as whites by the glass I just may switch to beer (quelle horreur!).
Wine, unfortunately is one of the major elements holding Dubai restaurants back. Dubai architects know how to design a beautiful restaurant space. Dubai restaurant owners know how to buy a name and ship in a great chef. The Dubai public (and our wonderful tourists) know how to eat out with total abandon. But it seems to be forgotten that we also know how to drink. Note, I use the word 'drink', not 'booze'. There is a distinct difference between the two, and many in this city don't seem to isolate these. It's certainly not the fault of Muslims and other non-drinkers - they don't have anything to do with it. We are permitted to drink here, and although the supply chain is not ideal, it is sufficient to create a reasonable wine list, and with a little creativity and nudging of the appropriate bodies, even an excellent one. The complete lack of effort on restaurant managments' behalf to both employ decent sommeliers and demend a unique wine list is atrocious.
Some of the better wine lists in Dubai illustrate the ability to work with the offering, and temper it to the restaurant. My picks are below - a little test for you - find a hole as big as the middle palate in a poorly made Cabernet Sauvignon: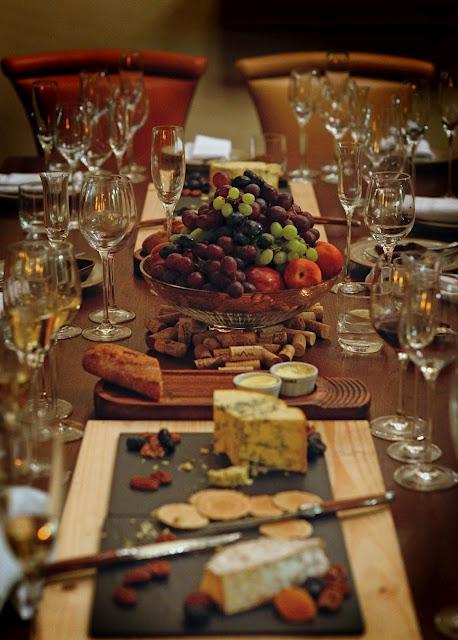 Asado - a Latin steakhouse with superb South American range of wines. Private wine tastings available with Sommelier from 200AED
Cin Cin - Sleek yet classic wine bar at the Fairmont, with a decent selection by the glass.
Oeno - More contemporary wine bar with special imports and many good wines by the glass. Well priced Champagne at the last visit.
Casa Mia - Benefits from the master wine list at Le Meridien. Good Italian focus, and plenty to choose from.
Stay by Yannick Alleno - was a creative wine list upon opening, with some surprisingly good lower end options despite the class of the restaurant. Let's hope this continues
Reflets par Pierre Gagnard - don't be thrown by the price of the food. Sure, the wine here is expensive, but also better value than you would expect. Comprehensive.
Rostang - an almost good list at nearly approachable prices, and a good value wine pairing menu on Thursdays (the Grape Escape)
Found the niche waiting to be filled? A restaurant or bar serving a good, small selection of well chosen, affordable and frequently rotating wines. Somewhere I can go for a drink each Thursday night, spend 30- 60 AED a glass, be enthralled by the flavor and value, and then return the next week to try something new. I'm thinking wonky bar stools, tapas, chalkboards and a modern bossa nova playlist. Think it might be time to set up shop....