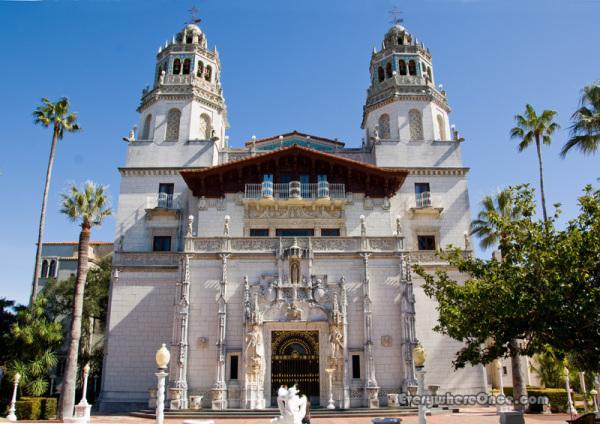 A Spanish cathedral inspired the towers that rise above Hearst Castle in San Simeon, CA.
An old journalism adage councils writers against burying their lede, so here's mine: freaking zebras. Before we get to that, though, there's this small matter of a castle. Only it is not really a castle. Maybe I need to back up and explain.
Officially named "La Cuesta Encantada" ("The Enchanted Hill") and more affectionately – if not understatedly – "the ranch" by the newspaper tycoon who built it, Hearst Castle bears no resemblance to an actual castle. Perhaps that is because the original structure wasn't intended to repel barbarous hordes, but to replace the tents that William Randolph Hearst and his family used while camping on their 250,000 acre property in California's Central Coast.
"Ms. Morgan, we are tired of camping out in the open at the ranch in San Simeon," William reportedly said to famed San Francisco architect Julia Morgan in 1919, "and I would like to build a little something." Those modest instructions belied far grander ambitions.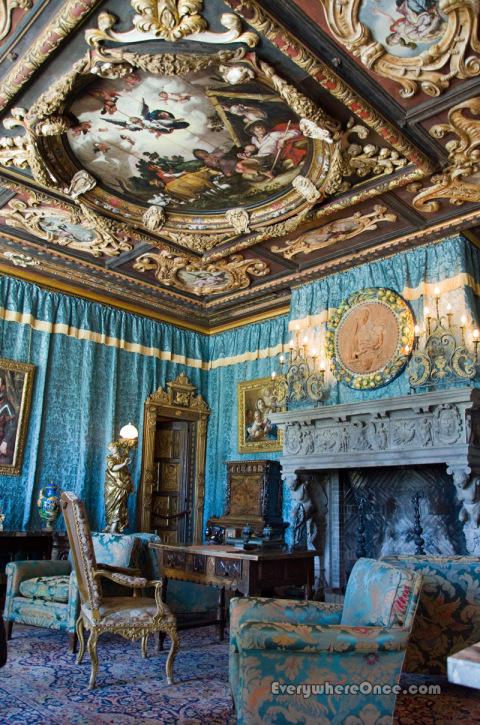 The Doge's Room; inspired by Venice's Doge's Palace, of course.
At the age of 10, William and his mother spent two years traveling through Europe visiting museums and historic sites. That tour instilled in him a life-long passion for art and a deep-seated desire to build a dwelling similar to the palaces he had explored overseas. The "little something" he'd spend the rest of his life constructing became the fulfillment of those passions, although it isn't clear which one took precedence.
Hearst built his castle not only to showcase the varied historic architectural styles he admired in Europe, but also to house his burgeoning art collection; going so far as to tailor the building's floor plan to accommodate centuries-old ceilings he had purchased from abroad.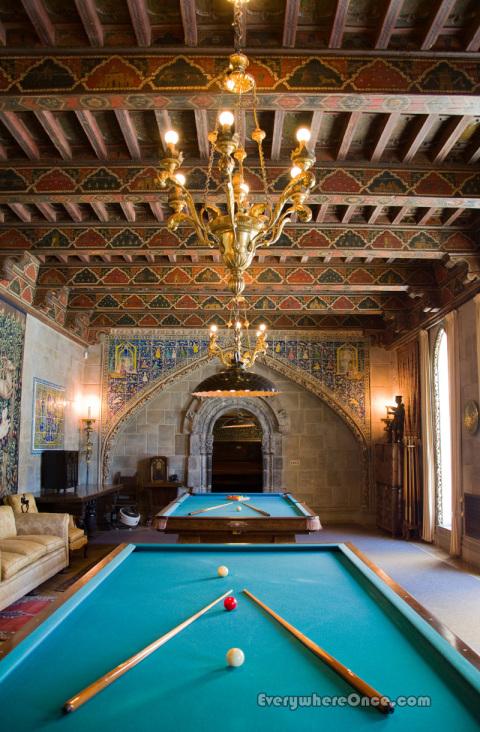 A 15th century Spanish ceiling adorns the billiard room
Even after selling tens of thousands of pieces following the Great Depression, Hearst Castle is still furnished with enough artwork to be considered a museum. His library, for example, is not just lined with four thousand tomes but also one hundred and fifty Greek vases, all more than two thousand years old.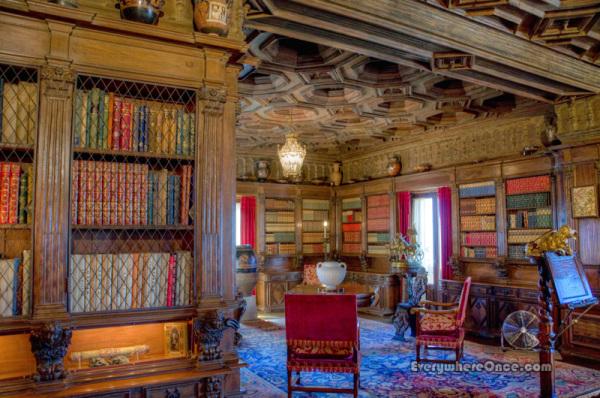 Another three thousand books line the walls of Hearst's most impressive room. This "Gothic Suite," with its own 14th century Spanish ceiling, occupies the entire third floor and served as W. H. Hearst's private quarters.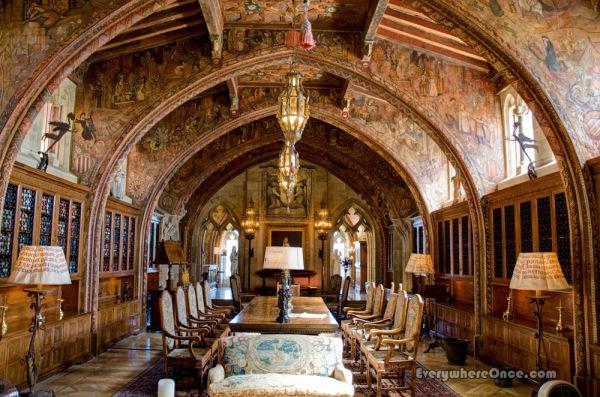 Outside, the 345,000 gallon Neptune Pool sports sweeping views of the surrounding mountains and Pacific Ocean.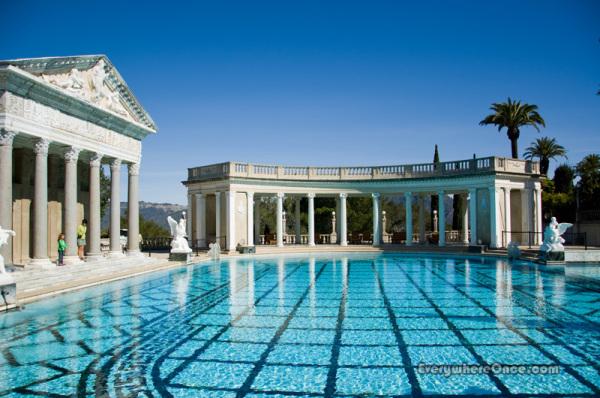 A separate indoor pool is patterned after an ancient Roman bath.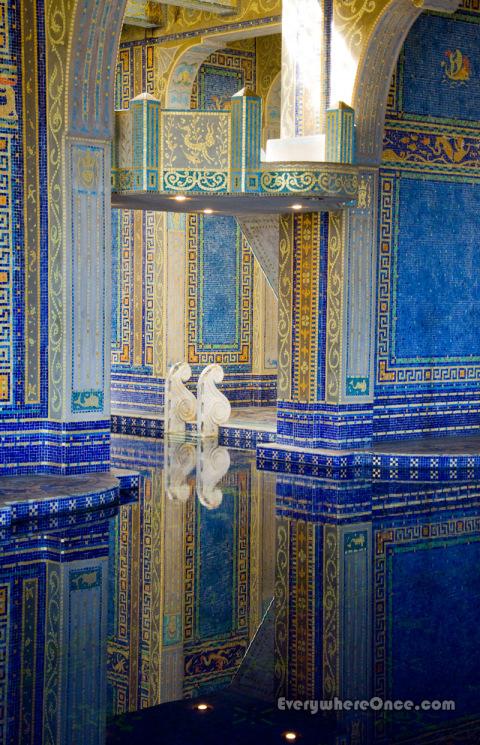 But the highlight of Hearst Castle isn't anything he built or acquired, it's something he set free. Along with his collection of art and antiquities, Hearst also maintained the world's largest private zoo. He began dismantling the Hearst Garden of Comparative Zoology (as he called his collection of critters) in 1937 because of financial difficulties. Many animals were donated to public zoos while others were allowed to roam the estate. More than 70 years later a herd of zebra can still be seen wandering the nearby California countryside.