Strangely enough, one of the predicted top holiday destinations for 2011 was Spain, and lately I've had a deluge of questions and notes about Spain coming through both on my email and through friends visiting the country! Holidays in Spain have never really been rare, and with the proliferation of deals spreading through the high street shops, it's easy to see why so many people end up going on holiday there year after year. In many respects, some of the Spanish islands that are so popular for holidays are like little English enclaves with nicer weather – that's how popular they are with Brits.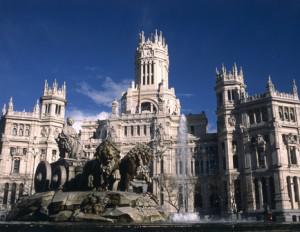 But just because Spain is popular and busy doesn't mean it can't make a great honeymoon destination.  Barcelona in particular is famed for its appeal for romantics and I too have found it a lovely city, both from visiting myself and hearing rave reviews from friends who have chosen it for romantic weekends away. Best in May, June, and September, when the weather is warm but not particularly humid, Barcelona's romantic, quirky architecture and laid back bar and cafe scene are perfect for honeymooners that want to absorb sand, sangria, and culture all at the same time.
If it's an island honeymoon you're after, however, you may find a Mallorca honeymoon more to your taste! Spain's largest island, Mallorca is a popular choice for luxury holidays, and stays moderately warm all year round, with daytime temperatures hovering around 14-16 degrees Celsius in the winter. Mallorca is gorgeous, with impressive bays surrounded by the warm, calm blue waters of the Mediterranean. Most people stay on the stretches of beach associated with their resorts, which means if you rent a car, your time could be gold, as many beaches and secluded coves remain quiet simply because most people don't take the time to get to them. This is truly your gain as you can split your time between the more fashionable, crowded beaches and the quiet ones for the real romantic moments.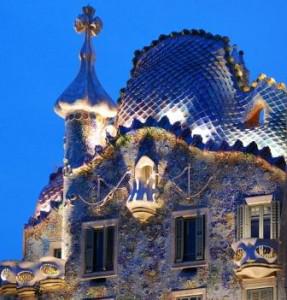 Finally, what about a honeymoon centred around Madrid? This historic but lively city is completely welcoming to honeymooners and regular visitors alike, with a casual vibe characteristic of the Mediterranean that lasts all night long. Best in spring or fall, due to average temperatures around a balmy 20 degrees, Madrid is a city for those who love history. A tour of the Museo del Prado will give you an insight into the kings of the eighteenth and nineteenth centuries, with paintings by the nation's masters. Afterwards, enjoy a romantic afternoon in the Jardin Botanico, with a picturesque combination of plants and flowers from the world over. And if you're looking to indulge, Madrid's many bars and restaurants will shower you with tapas and drinks. It's the perfect choice for the couple after a city honeymoon with a bit of culture.
Where would you recommend heading for a Spanish honeymoon? Drop us your answer in the comments!