Hola reader,
Meet my third guest on the blog, mr. Omar, My brother from different mom. We had so much fun every time we met up in three different countries (Vietnam, Cambodia, Thailand) #Err… it's not like what you are thinking about! We both are straight, ok?!  (-_____-)"  You can read the weird yet true story about how we met up here.
Let's have a little time having a short conversation with this awesome traveler! Thanks Omar for sharing the ideas


How does traveling mean to you?
Traveling is the only time I feel free and am able to be myself. Learning all the culture and meeting people from different parts of the world give me joy and a reason to live life to the fullest!
Where in the world would you crave for traveling and why?
I want to pursue my Kuala Lumpur to London by land trip and hitting all the place in between! It was a goal (before reaching 30 years old) I set and plan to achieve.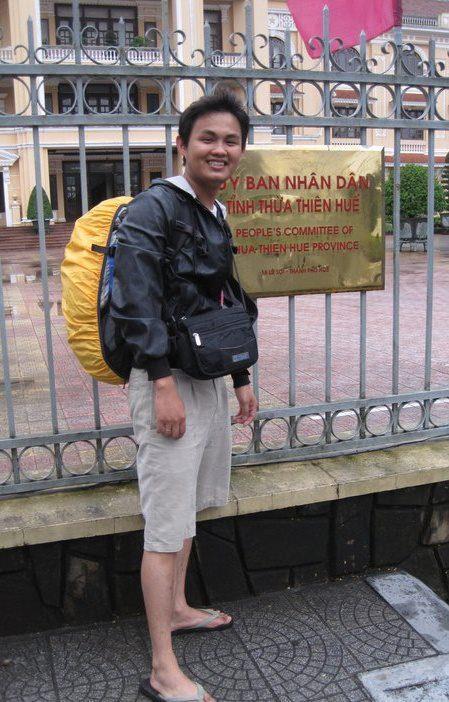 Which one is the most memorable trip you experienced?
JKT – HCMC – SIHANOUK VILLE – Phnom Penh –Siem Reap – Bangkok – Penang – KL (Me: It was memorable coz there was me in every trip, ait? lols
If you are given a chance, give me two names you'd like to travel with? And why?
Matt Harding! Coz his the only traveler with cool moves!
In three words, what kind of traveler are you?
Open minded, friendly, party animal! (Me: ah! you owe me a god damned awesome party!)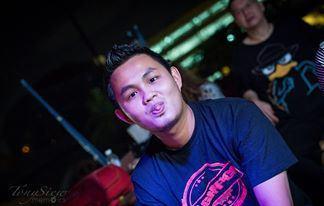 How long do you need to pack?
1 hour
Backpack or suitcase?
Backpack every time!
Things which should always be brought on your backpack/suitcase?
Toiletries, Vodka, travel map, tourchlight, travel books
Bunk bed dorm or private room?
Bunk Bed!
On airplane or overland?
I'm the overland guy!
The best local food you ever had?
Padtai and tomyam!
How about a crush when traveling?
Happens a few times! (Me: uhm, so, something happened in Sihanouk and Siem Reap, huh? #evil laugh)

I didn't know that he can dance
The most stupid thing you've done during traveling?
Running around HCMC streets in the middle of the night, drunk, got chased by prostitutes and pissing on side buildings!
Quit a job, sell things and do RTW trip, what do you think?
Date, time and where to meet up?
Local superstitious, believe it or don't give a fuck about it?
If its interesting, yea! If its not, naaahh…. but at least its worth listening  about it
Taking a picture or recording a video?
Picture speaks a thousand words!
Do you collect certain souvenir when traveling?
I'm not the souvenir type, but if I do, ill collect a badge of each country I've visited and sew it on my backpack!
What will you do if you are trapped on your dorm mate hooking up session?
I'll tell them to keep it down and go back to sleep!
What is your near travel plan?
Seoul and Busan in April 2014
Any suggestion for newbie traveler?
Traveling will open up your mind and let you discover who you are! So just keep an open mind and enjoy traveling. Be friendly but always take care of yourself. And remember, Not everyone who wonders are lost!