Hi readers
Meet my first guest on my brand new program on blog, "Traveler's Confession", Melissa!! Yup, she is one of toughest backpacker in town. Camera and fins are two things which could not be separated from her. Few months ago, she's just gone back from traveling to Middle East alone. She has broken the myth that girl could not travel alone to countries like Mid-East. Yeah, she's survived and she plans to go back again if there's an opportunity. Let's sneak a peak short and light conversation we had

–Thanks Mel, for sharing the ideas

How does traveling mean to you?
Traveling means enjoy and see more God's creations however they are
Where in the world would you crave for traveling and why?  Many, want to know where are they?
Israel : the nation where 3 world's main religion start
Raja Ampat, Derawan and Wakatobi – Indonesia : world's best coral waiting to be explored
South Africa : from Table Mountain to cage diving with great white shark, yay!
Tibet and Bhutan : want to explore the beauty of mountains and temples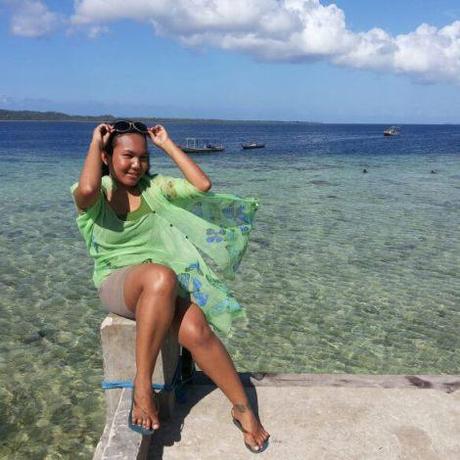 Meet the gorgeous Mel in town

Which one is the most memorable trip you experienced?
My 2-months trip to Middle-East start from Turkey and end up in Egypt
If you are given a chance, give me two names you'd like to travel with? And why?
P – I won't give u his full name since it's secret :P   why? Because he's one of the best diver and man I ever known (Me: Ahh, that guy… shall I mention him here? lols) . And also I'd like to travel with my besties – Yaya, Irene and Mutiara who love to travel like I do, easy going and funny…I love them…
In three words, what kind of traveler are you?
Photography addict, Culture lovers, Adventure freak.  Is that 3 or 6 words?

(Me: Ok, that's six words, dear)
How long do you need to pack?
One day before (that means 4 hours maximum) – including searching for my travel stuff around the house.
Backpack or suitcase?
Backpack lovers.
Things which should always be brought on your backpack/suitcase?
Clothes, toiletries, rain cover, plastic bag, cosmetics, drugs/medicines, sandals, hat, sunglasses, books.
Bunk bed dorm or private room?
Anything, as long as it's free (couchsurf yay!) or cheap. (Me: Hell yeah, viva cheapy and free things!!)
On airplane or overland?
Airplane if possible (love to take aerial shots), but overland with reclining seat and air con is okay.
The best local food you ever had?
Pork pad Thai at street vendors, Pork-filled Banh-mi in Pham Ngu Lao st. and Falafel sold in front of Luxor temple

There's no way you would finish them all, Mel??
How about a crush when traveling?
Hahaha #sheepish laugh…. I had some crushes, one in Jordan, one in Philippines and one in Wakatobi… you won't publish this, aren't u? (Me: errr… I can't promise you that :D)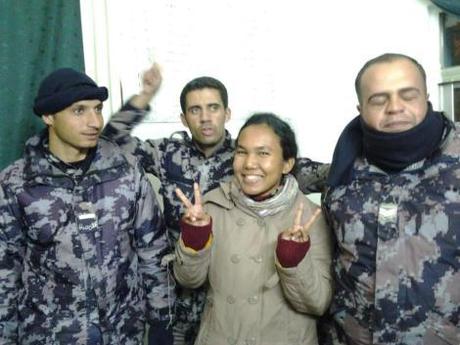 Ah, so these are the Jordanian crush you're talking about? which one, Mel?
The most stupid thing you've done during traveling?
Is booking flight tickets late considered a stupid thing? If not, well…as far as I remember, I never do something stupid during traveling. (Me: you should learn it from me then, I'm so good at doing stupid things :D)
Quit a job, sell things and do RTW trip, what do you think?
Great idea, I did that once. Want to do it again
Local superstitious, believe it or don't give a fuck about it?
Don't give a damn about it. Never happened to me.
Taking a picture or recording a video?
Taking pictures, but I do both sometimes.
Do you collect certain souvenir when traveling?
Yeah, postcards and magnets sometimes…but I always collect sands from beaches or deserts. (Me: glad that you don't mention KEYCHAIN!! lols)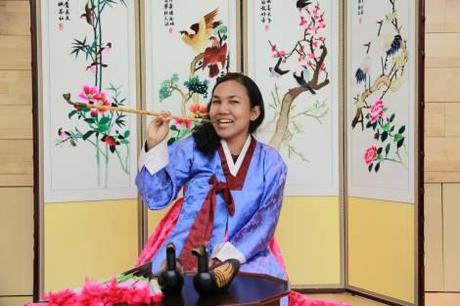 What will you do if you are trapped on your dorm mate hooking up session?
Wear ear plugs or earphones and enjoy my playing list
What is your near travel plan?
Korea and Macau.
Any suggestion for newbie traveler?
Do a lot of searching for information, be brave and be careful too.