Yo Reader,
Meet my second guest, a very interesting and nice traveler whom I met in Siem Reap Cambodia, Alex!! Alex is an easy going and funny girl. When I met her with her boyfriend, Martin, she can't stop laughing and smiling each time we had a conversation. She's kinda female traveler whom you'd like to travel with, I'm sure. Please, without further ado, let's shout aloud for her

Thanks Alex for sharing the ideas.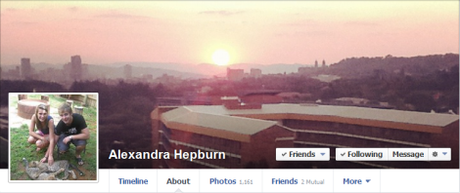 How does traveling mean to you?
Traveling means the world to me, if I could spend my life traveling with no worries about finances I would. Think it's so important for me, it helps me grow as a person.
Where in the world would you crave for traveling and why?
I've traveled through South East Asia, so the next destination for me would be South America, just love the idea of their culture, the salsa dancing the festivals.
Which one is the most memorable trip you experienced?
The most memorable trip was Cambodia, it is so rich with culture and history, was definitely life changing for me. (Me: Including meeting me and Omar was really memorable, right? :p)
If you are given a chance, give me two names you'd like to travel with? And why?
Bear Grylles and Captain Jack Sparrow, one (Bear Grylles) would help me out of the trouble caused by the other (Jack Sparrow).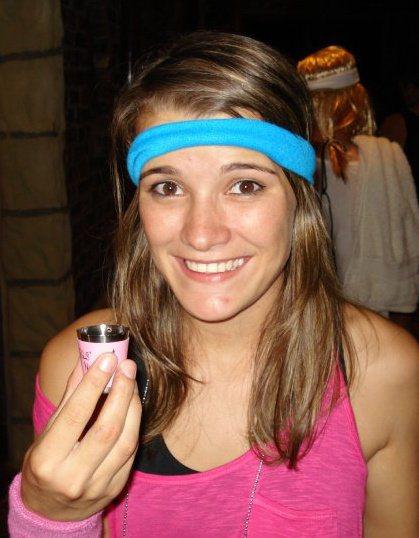 Meet Alex, the lovable traveler

In three words, what kind of traveler are you?
Happy, Easy-going and Inquisitive
How long do you need to pack?
One day
Backpack or suitcase?
Backpack
Things which should always be brought on your backpack/suitcase?
Copy of your passport and roll of loo paper.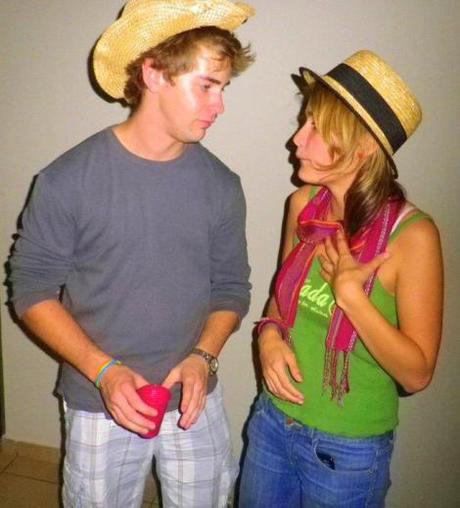 How sweet, isn't it

Bunk bed dorm or private room?
Prefer private room (Me: Ah, I see.. #evil laugh)
On airplane or overland?
Airplane, more time at your destination.
The best local food you ever had?
Lak Lok in Cambodia (Me: Ah, I miss Lak Lok too!!)
How about a crush when traveling?
No crushes for me, but do encourage a little romance.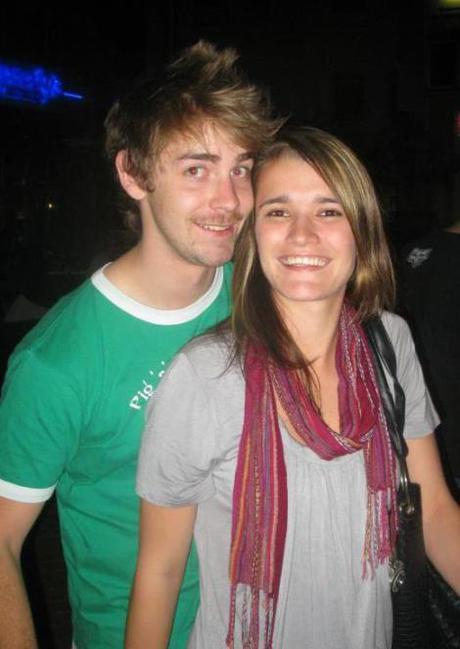 And here's your forever crush

The most stupid thing you've done during traveling?
Paid a Thai taxi driver 400 Baht to take us to a shopping center that was in walking distance.
Quit a job, sell things and do RTW trip, what do you think?
When do we leave

Local superstitious, believe it or don't give a fuck about it?
Find them interesting but don't believe in them.
Taking a picture or recording a video?
Recording a video.
Do you collect certain souvenir when traveling?
Collect postcards from all the travels.
What will you do if you are trapped on your dorm mate hooking up session?
Try fall asleep.
What is your near travel plan?
Heading to Malaysia, Burma and Singapore. (Me: Hey, let's meet up again in Burma, then!!)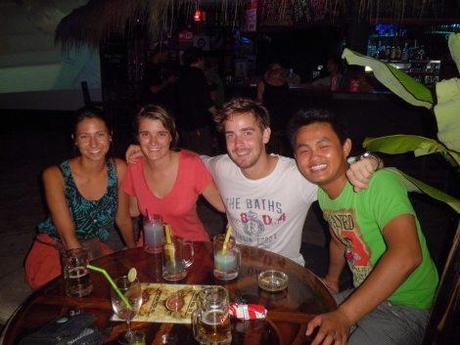 Jen, Alex, Martin, Omar and I–who took the photo–in X Bar, Siem Reap
Any suggestion for newbie traveler?
Keep an open mind, some people might appear strange but they are normally the most sincere and interesting.