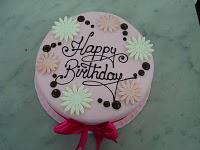 A little bow is a very nice touch this birthday cake we have to the right. A very slick happy birthday signature(in chocolate, hmmm), a few flowers, a dab of chocolate there and thats all you need to have one good looking cake ready to be devoured by those lucky individuals. Happy Birthday and enjoy!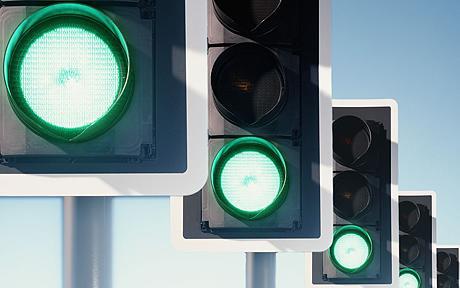 The week is almost over and do I have a treat you should get excited about. Tomorrow is a big day, I overheard over the phone that we have an order for a Ferrari. Not a picture of a Ferrari on a cake, but they want us to build one. Now I am excited to see how this cake turns out. To see a Ferrari built out of marzipan as in races down the road. Now that is something you don't see every day. I am going to be in the kitchen tomorrow, watching as our crew makes this car come to life. So I hope as you read this, you are getting as anxious as I am to see how it turns out. I will take plenty of pictures to make sure I capture the car being built and be able to post them on Friday.  Sunny skies are ahead and what better way is to see a nice car on top of everyone's favourite dessert. Enjoy the rest of Thursday and I will see all your cake and car lovers tomorrow

Mark C. Palmer
Don't forget to follow us on Twitter and on Facebook. And please comment about what you think about the cake tomorrow.