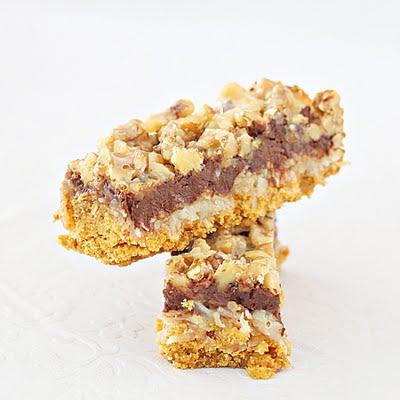 I would like to start this post by saying Thank You for all your sweet and encouraging words about my health. I know if I pay close attention to what I eat it's not going to get out of hand. It's going to be hard at first, especially since I'm used to eat cheese at almost every meal. Since I found out I only had a thin slice of goat cheese, that kind with blueberries and vanilla, yummy. 
I'm still going to bake, probably most of my future posts are going to be vegan, but here and there I'll put in a little butter, milk or eggs. I can not take the dairy out of my family's meal just because I can't have it.
Also, I still have a couple of recipes on my sleeve I haven't shared with you. Like this one.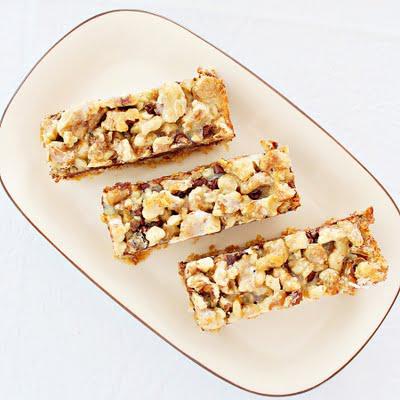 Magic Bars
I can say, there are indeed magic, they disappeared in no time. I once tried the well known 7 layers bars but they didn't turned out as I was expecting. These bars are 6 layers and they were perfect. They hold their shape after cutting, they were not too sweet or too dry. Just perfect.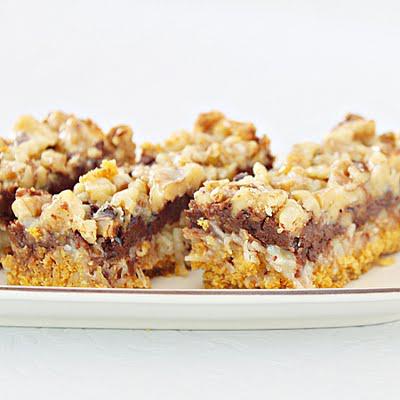 The recipe calls for a little over 5 oz crushed crackers. I used graham crumbs and found it a little too much, I think 4 oz would be enough if you use store bought crumbs like I did.  I also used lot more walnuts, but I think this is up to each one's taste. I love walnuts! 
To get the recipe you have to visit my friend Alina's blog 
Magic Bars