Hi girls,
I am really ecstatic to do this post today. Yes I do have another award in my kitty. While blogging makes me happy, winning an award once in a while makes me even more happy. While many people may not consider beauty blogging as a serious thing to do in life and a waste of time, I think its completely wrong. Its a lot of hard work as you all may agree. So who cares I am happy with what I am doing right now..... :)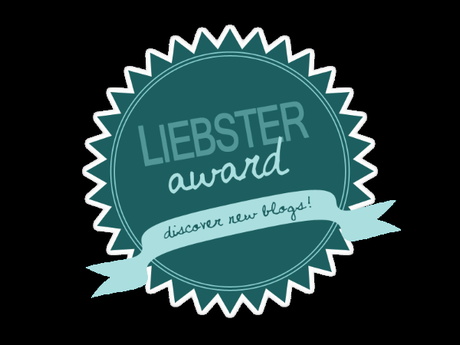 I thank Arpita Tiwary from http://indianbeautycenter.blogspot.in/ for giving me this award. I love her reviews - they are always simple and the products she reviews are so budget friendly. You must check her blog if you haven't.
A Liebster Award in simple terms is given to upcoming bloggers to encourage & appreciate their work so that they can do even better.
Arpita's questions and my answers:
1. The movie that you can watch a 1000 times and yet not get bored.
There is not one but two:
 i) DDLJ : Come on who can hate this movie. The charm of Shah Rukh Khan and the good looks of Kajal. The best jodi ever.
ii) HERA PHERI: Each time I see this movie just can't stop laughing & feeling amused. Paresh Rawal is one of the best comedian in Bollywood. Hands down.
2. A book recently read.
I am not a book lover at all. It all depends on my mood & to be honest I don't even remember the last book I read.. Lol
3.A funny moment in your life you can never forget.
In my childhood I chopped off my brothers hair and that too leaving patches. May be funny for you but not for me technically :p After what I did, I got so much of scolding.... :p
4. My favorite lipstick brand.
Revlon has the best lipsticks. They have different finishes and the lasting power is good too.
5.My favorite face wash:
Himalaya Neem Face Wash. It is decent, cheap and works well.
6.  How often do you change your nail paint.
Once a month may be or more. I am not a nail polish person to be honest and I apply whenever I feel like. All depends on my mood ;)
7. What is your skin type?
I have oily to combination skin -  relatively dry cheeks and a oily T zone.
8. What do you prefer - Warm or Cold food?
I always always prefer warm food and I am very finnicky about it.
9. How much time do you take to complete your face make up?
I prefer a simple look most of the time and  I am not make up obsessed to be honest.If in a hurry 20 minutes is enough.
10.Your favorite online make up shopping site.I have never shopped online, so no idea really. I prefer buying make up from across the counter in the store. Hopefully in future may try shopping online.

11. Do you use a blow dryer to dry your hair?
I occassionally use a blow dryer but most of the time stay away from it and I do not use any heating tools on my hair.
Rules of The Liebster Award:
When any of your fellow blogger nominates you, you will need to accept it and make a post about it on your blog.

You need to answer the 11 questions that are asked by the blogger who has nominated you.

You cannot nominate or tag back the same blogger who has nominated you.

Finally you need to set 11 questions for the nominees to answer.

After you are done you can add the Liebster Award badge to your blog.
I nominate  the following blogs for this award:
1. Dollie Solanki - http://indianshringar.blogspot.in/
2. Shweta - http://www.glamngloss.net/
3. Aditi - http://www.budgetbelleza.com/       
4. Shikha - http://dressnmakeup.blogspot.in/
5. Sahana Ramanand -  http://glamourjournals.blogspot.in/  
6. Reshma Patel - http://dazzlegloss3.blogspot.com.au/
7. Charu Sharma - http://myglossyaffair.blogspot.in/
8. Shipra - http://milliondollarlooks.blogspot.in/ 
9. Arzoo  - http://arzooblog.wordpress.com/ 
10.  Esha - http://wellnessandvanity.wordpress.com/
11. Arpita Mohanty - http://thatsdway.blogspot.in/

Questions to be answered: (All the questions are beauty related)
1. Your thoughts about the beauty blogging community?
2. What was your first make up item?
3. Do you prefer high end make up or drugstore?
4. What would you prefer blush or bronzer?
5. Name one brand's make up you feel is underrated
?
6. What is your most cherished make up product and Why?
7. Which actress you think in Bollywood does the most amazing make up?
8. Name one brand which makes the best eye shadows according to you ?
9. Which is favorite lipstick color family?
10.One make up item you cannot do without?
11. Name one blog/website you love?
I have tried nominating relatively new bloggers but also some old ones too, so that we all get to know them better. I thank Niesha from http://www.indianbeautyforever.com/ for helping me with this tag post
. 
Kindly send me the link if you do a post. I would love reading your answers. :)
Hope  you enjoyed reading my answers. Feel free to comment below about anything would like even if you may not be nominated.Regards,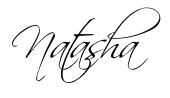 Disclaimer
 :Please note i
f there is any mistake you can let me know by email  and I will correct it (name or blog information)