Right, everything is getting quite (very) busy! I wrote a to-do list off the top of my head and it had around 50 things on it… with only 28 days left AND I'm working full time. Help!
Anyway, here are a handful of new things to share, in no particular order..
Something I've been quite excited to share, my guestbook idea! I saw the idea of guestbook cards to fill in on a site somewhere ages ago (don't ask where I'll never be able to remember!), and messed around on Illustrator and came up with these instead of a traditional guestbook. We'll leave them out with a jam jar of pens, ask people to fill them in before leaving them in a vintage suitcase. After the wedding I'll put them into a scrapbook making a keepsake of our day, hopefully we'll get some interesting entries!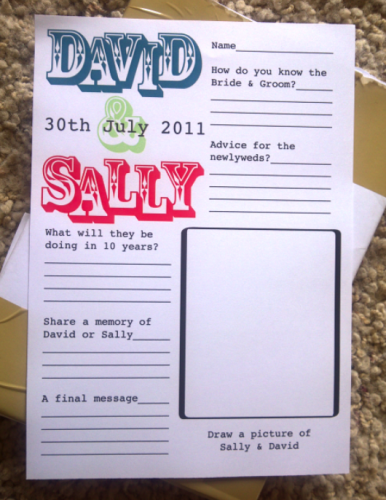 I got Viv some new red sandals to be our flowergirl, I wanted to 'funk' her outfit up a bit and I'm wearing red shoes so thought it would be cute if she half matched! They also go with her headband I showed you all before.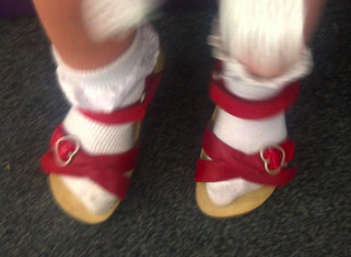 Here are the blackboards with the chalk writing on, ready to be the signage for the wedding, I used a chalk-pen to get a neater result.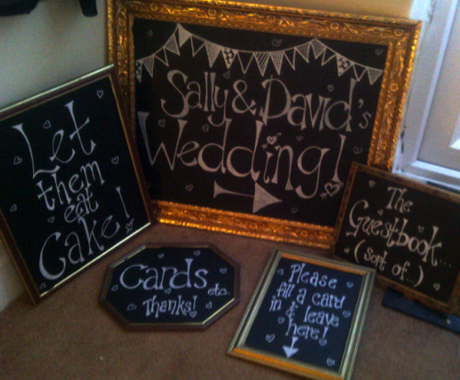 Louise and I got some subtle but fabulous semi-permenant lash extensions (which I've started pulling out, meaning I've had to have infills after a week, I promise not to pick at them anymore!) We'll also be getting them touched up before the wedding.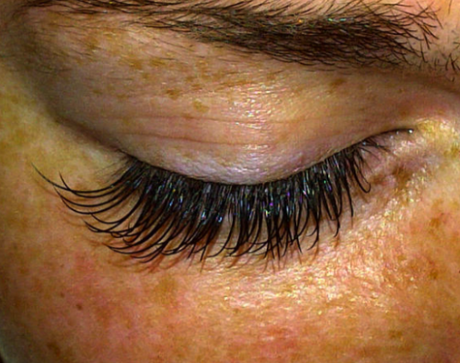 Also I've started planning a hen-meal for the mums, grandparents and friends who couldn't make it to Paris, here are the invites I've sent to moo.com to make postcards from. (Blur in the middle is where I've hidden date and venue…sorry!!)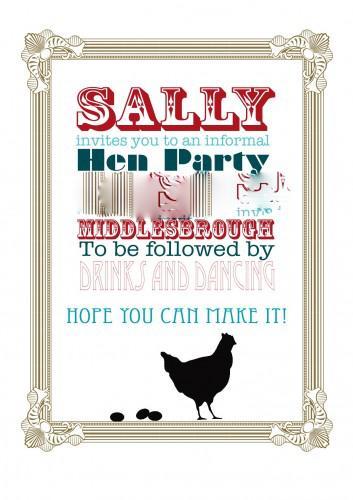 I think that's all for now folks, back soon!
Sal x