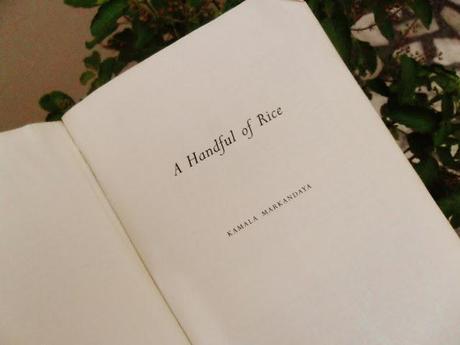 If somebody asks me what is my favorite genre, I answer unequivocally " One that truly reflects the essence of India". For instance the last few I read- Interpreter Of Maladies by Jhumpa Lahiri, R.K. Naryana's novels and A Handful Of Rice by Kamala Markandaya. Yes, it was a name unheard by me. But the book seemed so close to heart like when you read R.K. Narayan's.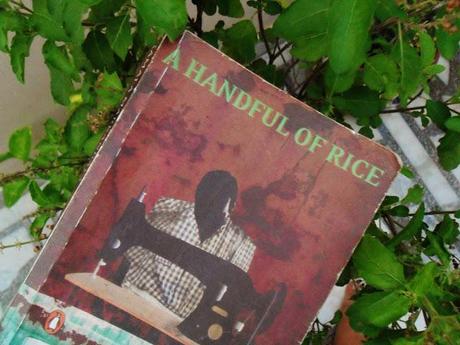 The unusual cover page with a Singer's sewing machine on it intrigued me.( I am still in the habit of judging a book by its cover!). And I wondered if it is something sort of a tailor's story. Well, this time I was really close. The plot indeed revolves around the machine, implicitly though. Reading the book will definitely make you realize how lucky you are. At least we don't need to struggle for the basic needs for our survival. 
Sometimes mere paucity of  money makes one's love one reach the hands of God. This part in the story was really moving. Also it has got an ending that makes one ponder over for long.
P.S. : this book will always remind me of rains... 
Other book reviews here:  Delhi OMG, The fallen Angel, Reckless, One hundred Names.