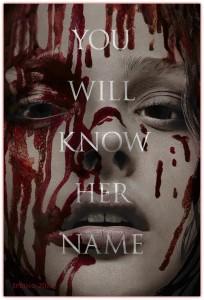 Happy Halloween! Tonight kids are trick-or-treating on the streets, adults are partying at their friends' houses and somewhere off the coast of Ft. Myers Beach a late-period pirate ship is making its way down the Gulf.
OK, so maybe Halloween down here in Florida isn't quite like what I remember from my hometown in Ohio. But one thing has not changed: Scary Movies.
I love going to see the latest horror flicks that come out this time of year and it seems that over the past few years it's been remakes of horror movies I grew up watching. This year wasn't an exception. Just this past weekend, I saw the modern remake of Stephen King's Carrie. Below is my review:
Carrie is a shy, sheltered girl who has grown up in the house with a zealous, religious and somewhat crazy mother, Margaret. When she gets her period in gym class and freaks out because she's not sure what's going on, it makes her the target of a group of girls.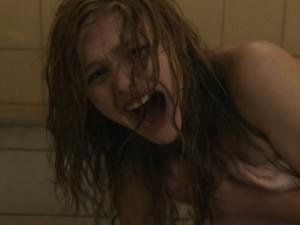 Along with becoming a woman, Carrie begins to display supernatural powers. Telekinesis is when you can move objects with her mid. Through research, Carrie understands how to control her power, although when experiencing extreme emotions, she loses control.
Hoping to make up for bullying Carrie, Sue has her boyfriend Tommy ask Carrie to prom. But when she gets there, Tina, who has been kicked out of prom for her part in Carrie's bullying, has a surprise for her. Upon being crowned Prom Queen, Carrie is dowsed in a bucket of pig's blood and the whole school is witness to a video of her freak out in gym class.
From here, the horror begins as Carrie loses control and ruins prom. Hint… not everyone will make it out alive.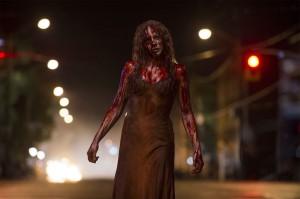 This modern twist on the classic Carrie movie is fantastic. It follows the 1976 movie perfectly and the book very closely as well. The only changes have been the inserting of modern technology into the scripting and modern effects in the final scenes.
Chloe Grace Martez is fantastic as Carrie, although there will never be another Carrie like Sissy Spacek. The actor who really stole the show in this modern version is Julianne Moore portraying Margaret White. I felt like I was spying on a neighbor whenever she was in a scene all alone. She seriously owned it.
Carrie was our Halloween movie treat this year. I give it 5 stars and recommend it to anyone who loves to see the underdog take down her enemies with her.
What movies do you like to see during Halloween?