Today is the last day of February Trivia. Winners will be notified tomorrow and we will begin an all new trivia contest. for the month of March.  Remember all correct answers count towards the monthly prizes!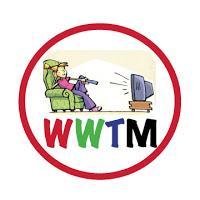 The answer to Wednesday's Trivia Question: Fredrick Crane was Lilith's and Frasier's son. 
FIRST FIVES: Dan Realson, Phyllis DiCesare, Nancy Oboyski, Monica Caraffa, & Bobby Aguilera
Honorable Mention:Cyndi Greeley
Tuesdays Broadcast Top 5
NCIS-CBS 3.4/20.6
NCIS LA-CBS 2.9/17.0
Celebrity Wife Swap-ABC 2.4/7.0
New Girl-FOX 2.3/4.3
Golden Boy-CBS 1.8/10.5
Tuesday's Broadcast Trendrr Top 5
NCIS-CBS 50,101
New Girl-FOX 16,193
The Taste-ABC 31,407
NCIS LA-CBS 26,212
Smash-NBC 24,403
Tuesday's Cable Top 5
The Big Bang Theory-TBS 1.5/3.5
Tosh.0-Comedy 1.3/2.1
Pretty Little Liars-ABC Family 1.2/2.7
American Dad-Adult Swim 1.0/2.1
Snooki  & JWoww-MTV 1.0/1.6
Tuesday's Cable Trendrr Top 5
Pretty Little Liars-ABC Family 609,511
The Bad Girls Club-Oxygen 96,267
Dance Moms-Lifetime 56,613
The Lying Game-ABC Family 30,303
Real Husbands of Hollywood-BET 28,456
WWTM Last Night

Survivor started out with Shamar and Reynold (no S) going at it big time and then Shamar almost quitting, questioning if he should even be there, blah, blah, blah.  This guy is supposedly a FAN of the show and has done 2 tours in Iraq or Afghanistan. He can't handle 39 days on an island with wackos? C'MON dude...suck it up.  Look at Phillip, he's 59 years old, doing push ups and on his second tour of Survivor!  Look at Malcolm. This kid's an Ivy Leaguer, playing the game back to back and finding idols. Shamar made me sick and of course he didn't quit, didn't get voted off and now I'm stuck with this ungrateful whiner for another week.  
Brandon on the other hand is out of his mind. So much so that he swore he would "pee in the rice, pee in the beans and burn the shelter to the ground" if things didn't go his way.  What kind of people do these casting directors come across that DON'T make this show if these nut jobs are the ones that do?  This weeks challenge was super tough if you ask me.  I don't know who thinks of these things, but the teams had to go under water in this cage thing, get a heavy trunk, lug it out of the water, get to the beach, move these heavy tracks in place with a giant key ring (think Mike Brady in the Grand Canyon episode part 1 I believe), then put the trunk on the tracks to get it to the winning spot.  Sounds a lot easier than it looks and the Faves won it again.  At tribal, there was a 3 way tie which I'm not sure has ever happened before, I need to check that.  Eddie, Shamar and Hope and of all the people to get voted out...Hope left camp. WHAT?  Don't these people watch the show?  Jeff...we need to talk!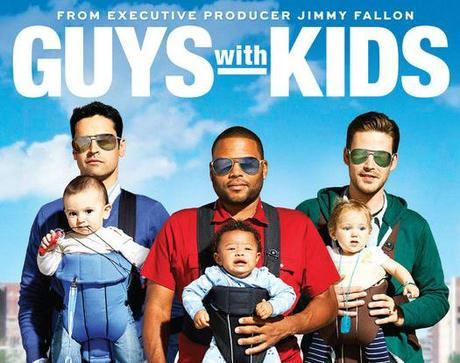 I really hope that last nights Guys with Kids wasn't it's last.  First of all IT'S SO CUTE and fun and enjoyable.  It has a great theme song, cute guys, cute girls cute funny kids that don't annoy you and Vanessa from the Cosby Show.  There's really nothing wrong with the show.  It needs a better night, better time slot, and some promotion, and the audience will come.  Well, I can't guarantee that, but I can only hope.  Last night, a Cosby reunion. Vanessa's little sister Rudy, who played Marni's sister Bridgett.  Rudy looks and sounds NOTHING like she did 30 years ago, but it was still fun to see the two together again.  Gary hired Bridgett to help him with the Rapkin (it's a smock you wear over your nice clothes so your kids don't ruin your good ones) and of course he didn't want her to work for him but she saves the day.  Better storyline though was that Sheila and Chris, who are divorced, decided they were going to have  another kid together for Ernie's sake.  Sheila didn't want to put any hormones into her body and convinced Chris to do it the way they did it the last time.  Nick pulled out all the stops to try to convince him that she was trying to get back together but Chris just didn't see it. Nick brought in the big guns...Sage, Chris's ex and "the right one" so at the end of the show, the season and hopefully not the series we are left with Gary singing "My Life Would Suck Without You" at the bar and a Chris not sure if he should be with Sheila or Sage cliffhanger. NBC, you better bring this show back...PLEASE! (And I'm not just saying this because of my desire to be Jimmy Fallon's FBFF) It's a good show!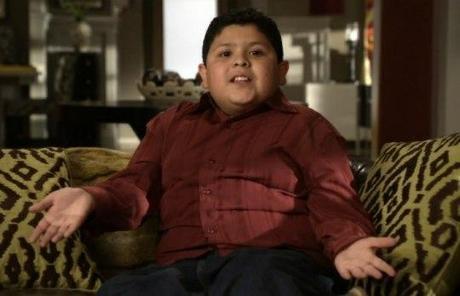 Does anyone really use shelving paper anymore? Cam and Mitch were changing shelving paper on last nights 
Modern Family and it's just one of those things I didn't think people did these days.  Maybe I'm wrong..no idea.  Anyway Jay and Gloria hired Dahlia, a sort of hot nanny with not quite as big boobs as Gloria's. Manny was secretly obsessed with her and was drawing nudes every chance he could get.  Jay and Gloria thought it was because Gloria walks around in sexy clothes breast feeding baby Joe, but once they realized it was Dahlia who Manny was into and not his Mom, they ran home to deal with the issue.  Luckily Dahlia let him down easy. It was sweet actually.  Claire was excited to have dinner with Hailey and thought maybe she was coming back to her from the dark side of the moon, but while they were on their way out for dinner Hailey ran into a friend and left to go hang with her which made Claire sad.  She did come back though, and Claire and Hailey saw Alex perform with her band and were shocked (as was I) that the band was actually pretty cool and pretty good.  I hated the entire Elizabeth Banks storyline with Cam and Mitch.  It was ridiculous actually.  Old friend we've never really seen or heard about is getting married in a tiny ceremony and she wanted Cam and Mitch to be her "Best Men" she goes wild before the wedding, but gets married anyway.  New husband is just as insane as she is.  Whatever.  The other annoying storyline was Luke's date with Simone which happened because Phil did the Facebooking and so did Simone's Mom on the other end.  Simone's Mom turns out to be another wacko.  Whatever. I'm still stuck on the shelving paper thing quite frankly.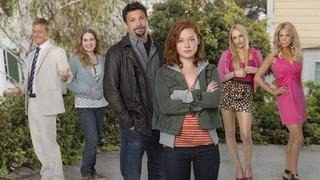 Kind of bummed they killed off Marty the steam guy on Suburgatory.  It could have been funny to keep him around and more sweaty towel time for Jeremy Sisto.  The sad part was that this guy had never left Chatswin, had eaten the same breakfast every day and lived in the same house his whole life and basically nobody knew him.  So who gets his ashes? George. Mainly because George spent the most time in the steam room (topless thankfully) with Marty.  Funny yes, but sad as well.  George and Noah tried to find Fatima (Freddy "Boom Boom" Washington's Mom from Welcome Back Kotter who looked surprisingly good for her age) because Marty was going to leave town and travel with her, but she had no idea who he was and only knew him as "Hash and Eggs".  Tessa thought Ryan was cheating on her last week, but he was really looking at colleges, not other girls. He lied because he thought Tessa would freak out if he used the "L" word (leaving).  She of course didn't want him to miss out on college for her and had to call off the "hit" Ryan had put out on himself.  That was one of those things ya had to see...it's not translating well.  Best part of the night though as always, Dhalia's proclamation of love for super geeky Evan...she learned Yiddish for him.  Hilarious and great uses of all the good Yiddish words if I could spell them all, I'd try too!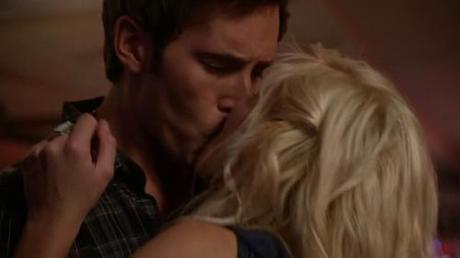 Lots of juicyness on Nashville last night.  Glad I chose it over The Americans on FX this time.  Rayna and Teddy are already at getting nasty in their divorce which I love because I can't stand Teddy.  Interestingly enough, I do like him with Kim Paisley though.  But that's more about her than him. Juliette threw a huge surprise birthday party for Deacon who supposedly hates his birthday and usually just sits home watching Old Yeller every year. But he seemed to have a really good time and wasn't that pissed off about it at all.  He sure does have a ton of friends in Nashville, including Vince Gill who showed his face at the party.  Of course lots of birthday performances.  Scarlett and Gunner played, then Rayna sang right back into Deacons heart which should have pissed Juliette off, but she was dealing with her Mom who went off the wagon and had to go home.  During the party, the cops came to get Gunner to identify his dead brothers body.  Killbuzz.  Dying to know how many takes they needed to get a usable shot of Gunner reacting to his bros beaten body.  The one they chose still stunk. He's not the greatest actor in the world that guy.  Of course Scarlett was worried sick wondering where Gunner was, but when he got home and was distraught she helped ease his pain by FINALLY giving him what he's wanted since the show started...her!  It wasn't as sexy as it could have been.  He still can't act and her hair was really distracting.  Now lets see if next week they stay at it or do the "this was a huge mistake" thing.  Or worse...they lose their music mojo!  Now that would suck.
NEWS & INFORMATION
-I'm a CW fan, I've said it before, I'm loud and I'm proud, I've been rooting for their success since they were the WB and Michigan J, was their mascot. You guys know that currently I love Hart of Dixie and The Vampire Diaries on the network and I was hoping that I'd like Cult,  but it was too weird for me.  Too hard to keep track of.  First, I thought it was me, or my age (I'm a bit out of the target demo...there, I said it) but after hearing that they are moving the show to Friday night, I'm thinking that maybe it's not me or my demo problem, maybe it was just too difficult for everyone!.  I'm going to pull the plug on this one and take it off of my viewing list.  I could use the time back on my calendar.  My fingers are still crossed for you guys at the CW and I know there's another Buffy or Felicity just waiting in the wings somewhere. 
-It looks like I'll have been waiting for FOX to run The Goodwin Games for a year since I saw the pilot.  As of now it will air on 5/20.  I liked it and had high hopes for it especially since Carter "How I Met Your Mother" Bays is the executive producer of it.  Well, it's finally going to see the light of day. 
-For the first time ever, Univision will finish in 4th place ahead of NBC for the crazy competitive February Sweeps period against RA18-49.  Note to NBC, this is what happens when you let your big shows "take a break".  No Revolution + no Voice+ no football = no ratings.  What a difference a quarter makes.
-FX renewed Archer for a 5th season.  I don't do animation, don't really care about this one, but I owe you guys the info regardless of my issues.
-If you haven't started watching Dallas, now you can sin Thursday's Trivia Question: Elizabeth Banks who was on Modern Family last night, played Jack Donaghey's wife and baby mama on 30 Rock.  What was her characters name on the show and what was their babies name?  1 point for each correct answer. WWTM-Kristy
http://watchingwaytoomuch.com
[email protected]
[email protected]