Planning a trip to Jamaica can be both exciting and overwhelming. The seemingly tiny country has a lot to offer from a relaxed beach paradise trendy nightclubs and posh restaurants. Depending on the length of your stay, there is quite a bit to see on this beautiful, tropical island. So avoid the trap of picking one destination and staying at an all-inclusive resort, because Jamaica is full of wonderful sights worth seeing if you take the time to explore!
Kingston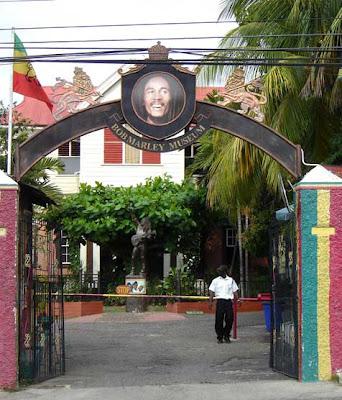 Jamaica's capital, this hip city on the eastern side of the island is a common destination for travelers. The city is a great location to go for a nice dinner and to spend the night out in a posh night club. New Kingston offers tourist friendly shopping malls, sky scrapers and many dining options. While visiting Kingston, you can't leave without visiting one of the many reggae clubs. Kingston is often referred to as "the nerve center of Jamaica" because of its ever evolving music scene. Just about any night of the week will do for a night out to enjoy some music, with weekends being the best times to crowd in and hear the most popular DJ's.
Besides nights out and good food, there is a lot of history to be found in Kingston. Namely, the Bob Marley museum which is the very house he recorded in until he died.
35 minutes outside the city, you can visit Hellshire Beach. Although this beach doesn't offer as much as some of the bigger, more "touristy" beaches, it is "where the locals go". Kingston residents make their way out to this beach to relax and get away from the busy city life. If you make it to Hellshire Beach, be sure to visit one of the many beach-side huts serving a variety of fresh seafood. If you're feeling brave you can try the local favorite, fish stew served with bami; a sweetened, fried bread.  (Photo "Dubdem Sound System" by dubdem)
Montego Bay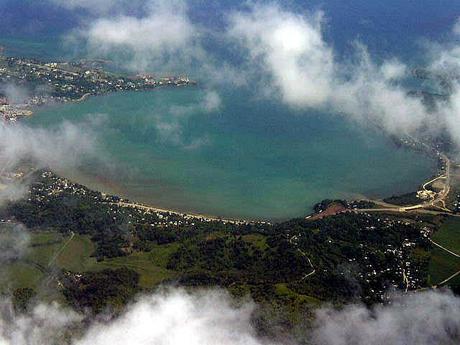 Montego Bay is a beach oasis with plenty of shoreline to choose from. A popular cruise destination, you'll find it's well set up for tourists. Of all the beaches, Dead End Beach tends to give visitors the most authentic "Jamaican" experience as it is a beach frequented by locals, with only a few bars and not much else. If you're looking to participate in one of the more tourist friendly activities like a glass bottom boat ride or kayaking experience, try Doctor's beach where you can find a whole host of activities. Doctor's beach, along with a few others in this area, is a private beach and visitors must pay a small fee. This can reduce the crowds, and during high season may be worth the price. You can also book a trip to the Montego Bay resorts through a travel agency such as Liberty Travel. This can make it easier on you during the trip planning process.
Montego Bay is known for its beaches rather than its town, but if you do decide to go for a day of sightseeing, you can visit Sam Sharpe Square, the town center. This area gives you an idea of what Montego Bay was like when it was first erected and includes a large fountain and cobble stone streets. Make sure you check out "the Cage"- a small brick building that used to be a sort of jail for drunken sailors. (Photo "Montego Bay" by sundazed)
Negril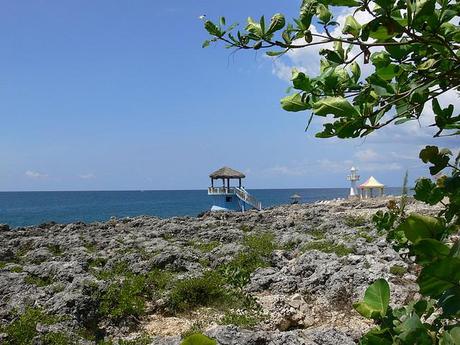 Negril is a must-see for most visitors to Jamaica. The pristine beaches are constantly among the top 10 in the world. Since it's a popular tourist spot, you'll find it well set up for families, couples and anybody else that is looking for a relaxing vacation. You can enjoy snorkeling in crystal clear waters, lounging on the beaches or even taking a trip to the famous Kool Runnings Adventure Park. This is the largest water park in the Eastern Caribbean. It is known for the water slides, themed restaurants and entertainment. 
If you've got the time and the money, it is worthwhile to take a cruise out onto Negril's turquoise waters on a catamaran to take in the sights. The trips are usually 3 hours long and typically set sail twice a day, once in the morning and once in the evening. You can swim, snorkel, and of course party, as all the boats a fully stocked with Jamaican rum. You can find out more about the boats on Long Bay, the area's 7 mile beach, where they depart.
Expect to find an abundant nightlife, with beach bars and clubs peppered throughout the beach towns. You'll also find quite a few restaurants, with everything from big name chains like Margaritaville to small family run places serving local fare, like jerk chicken and fresh seafood. (Photo "Negril Escape Resort" by alfredmoya)
Ocho Rios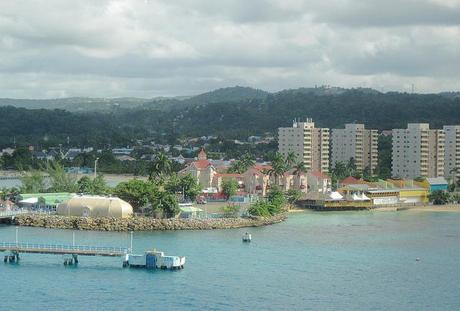 Ocho Rios is best known for James Bond Beach, a small part of the northern shore responsible for some of the landscapes in the James Bond film, "Dr. No". This is a popular hot spot for young celebrities and music moguls alike. You can often catch big international concerts here as well as fabulous jazz and reggae bands in the Moonraker Bar.
There is more than just a movie set to see in Ocho Rios, though. It's also home to a large dolphin park where you can swim with dolphins and enjoy one of their dolphin shows. The dolphin park is more than just dolphins though; it also offers a stingray experience and a wide variety of marine education.
Finally, you can't visit Ocho Rios without a trip to Dunn's River Falls. These 200 meter waterfalls are not only a beautiful sight, but an opportunity for a bit of extreme sporting as well. Thousands flock to this site and climb directly up the water face to cool off and get a great view from above. If you're not sure about climbing yourself, there tour groups you can go with for a guided walk to the falls some help with the climb. While the falls themselves are a beautiful sight, you'll appreciate the moderate walk to get to them as well. The heavily wooded area is both beautiful and natural, providing visitors with a change of scenery from the beaches. (Photo "Ocho Rios from Ship" by roger4336)
Jamaica is a small island with a large personality. Visitors will find equal parts adventure and relaxation, and no shortage of celebrations. The breathtaking beaches and crystal clear waters provide a pristine backdrop for your holiday. Whether you choose to hop around the island, or set up camp in one place, there is plenty to do and see.