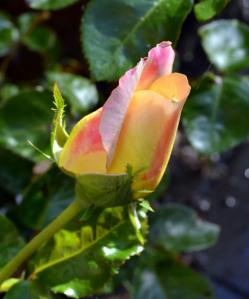 As I walked to work this morning, I passed my Mum's care home and thought how lucky we are that she is so happy and well looked after.  She went there in January 2009, after a stay in hospital and because of her health we thought she would probably last about 6 month.   Due to the wonderful staff, the care, attention and excellent diet, she has blossomed and, at 93, looks as though she could well get a lot more out of life before she is taken from us.
Part of my job is to visit elderly clients in care homes.  I have seen a lot of dismal places, with grey people, dressed in grey clothes, sitting around the edge of grey rooms, living grey sad lives.  It breaks my heart, these grey Homes are so different to Mum's colourful world.   Residents in her Home have a choice of daily activities, ranging from handicrafts, to bell-ringing (they really do enjoy that, it's all to do with eye and hand co-ordination) with lots in between.  Mum joins the fortnightly coach trip, although she can never remember where she went, she always says they had a wonderful time looking at the sea eating ice-creams.
The old adage "You get what you pay for" is true.  The fees for Mum's Home are over £850 a week and amount to £44,000 a year.  Is that a sharp intake of breath I can hear?  In reality, would you expect to pay less for a good quality hotel, with an en suite room, full board, an excellent daily choice of menu, have your clothes laundered and, if you are wheelchair bound, receive personal care from two carers?  In truth, it is one of the more expensive Homes, and I know we were very lucky to get her in there.  We generally only hear about the poorly run Homes but there are very many excellent ones that don't get any praise.
Unless you have purchased an annuity from the proceeds of the sale of your property, what happens when the money runs out?  More to the point, if you have none to start with, who pays for the care you need?  Once you have assets of less than £23,500 the Local Authority step in.  Every LA has a different funding level, ours pay a maximum of £444 a week.    Yes, that is correct, they expect an elderly person to be fed, watered, and cared for by hard working staff for just over £63 a day.
A care home with Local Authority funded residents pays their staff and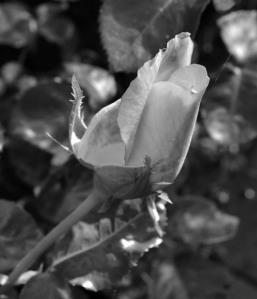 all the overheads on this meagre sum.  Is it any wonder that care homes are struggling?
They usually employ staff with very little English and pay a minimum wage and expect maximum hours of work from them.  The properties are often badly maintained and the residents do not have regular activities or rarely any encouragement to socialize.  It is not easy for these Homes to make ends meet and a lot of them are running on empty, often dependent on fund raising events and volunteers.   We will see more and more Homes such as the Southern Cross Group closing.
I fear it will only get worse, with the increased number of elderly in need of care, rapidly rising costs and cut backs by Government and Local Authorities.  Is it fair that our elderly generation, if they don't have the money to pay for their care, should be left to sit in colourless rooms, living colourless lives, all because Local Authorities pay as little as possible for their care?
It makes you think about your future doesn't?