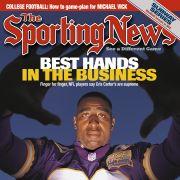 Congratulations to Cris Carter, who was elected to the Pro Football Hall of Fame. He was overlooked for many years, but the voters finally put him in today. Carter will go in with Bill Parcells, Warren Sapp, Jonathan Ogden, Larry Allen, Curley Culp and Dave Robinson.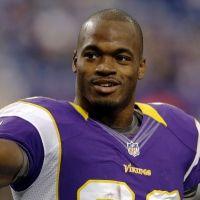 And it was a great day for Adrian Peterson today as well. He was named the 2012 NFL Most Valuable Player, as well as the Offensive Player of the Year. (He didn't get the Comeback Player of the Year, as that went to Peyton Manning. Manning deserved it.)
Congrats to you, AP. Thanks for such a fabulous 2012.