I don't usually post about crowd funding campaigns, but since I am a huge fan of A Girl for All Time, I want them to succeed with their Kickstarter!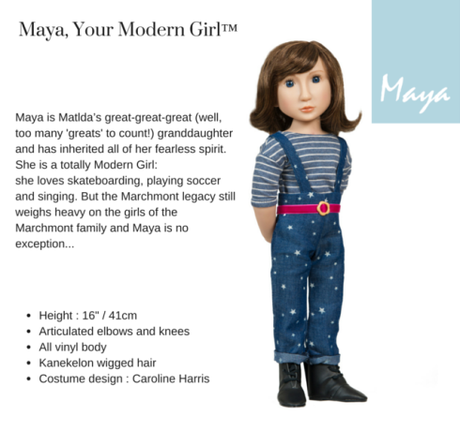 Credit: A Girl for All Time
A Girl for All Time's Your Modern Girl project is nearly 60% funded, but time is running out to make Your Modern Girl's Maya and Nisha a reality. If you haven't made up your mind, you have three days left to help A Girl for All Time reach their goal of raising just over 28,000 US dollars.  To sweeten the deal, the company has added another great reward to the mix– Matilda at the record low price of (roughly) 60 US dollars (40 GBP).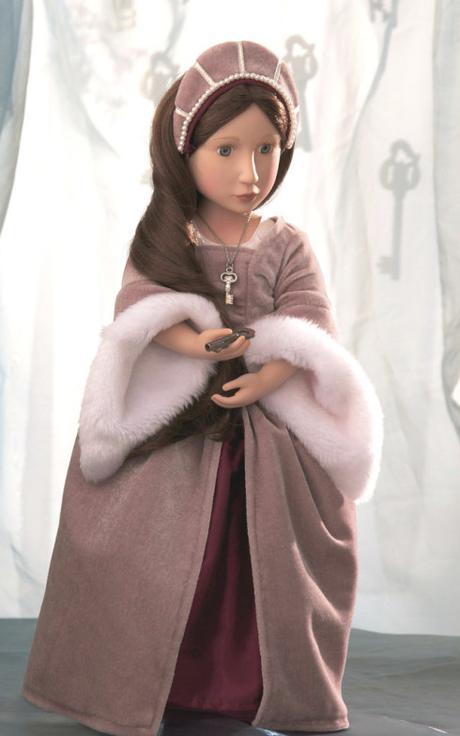 Matilda, Your Tudor Girl
If you've been looking for a Matilda, it is worthwhile to give a little– if the Kickstarter succeeds, you'll be getting her at an amazing price. (Keep in mind that if the company doesn't reach their goal, you will not be charged and get her at this price. Not to mention, it will take longer for the Your Modern Girl series to see the light of day! I may have to bump my pledge up to include Matilda. She's been on my wish list for a while.) The Kickstarter ends Saturday, Apr 16 2016, 3:20 AM CDT, so if you are planning on helping them reach their goal, now is the time!
April 12, 2016. Tags: A Girl for All Time. Articles and Doll Histories, Uncategorized.