A Girl for All Time has just launched a Kickstarter for two new 16″ dolls– Maya and her friend, Nisha. Maya and Nisha fall under their new series, 'Your Modern Girl'. This new range of dolls will add diversity to their collection, which currently features historical girls from the same family line. (Read my reviews of Lydia and Amelia, two of the historical girls.)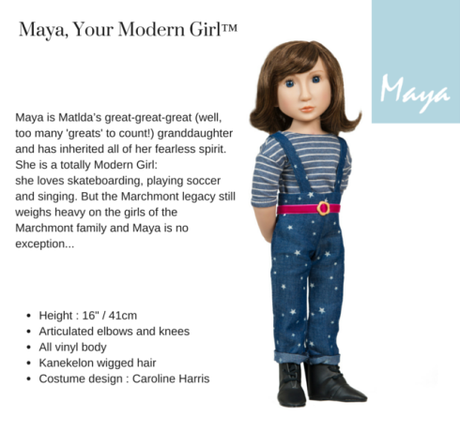 Credit: A Girl for All Time
If you're collecting the whole Marchmont family tree, you'll want to get your hands on Maya. She's part of the Marchmont family line and has had the family legacy passed on to her. She looks a lot like Matilda, which is a nice call back to A Girl for All Time's origins. Nisha, the second doll in the Your Modern Girl series, is Maya's best friend. She has a nice tan skin and a cute outfit. I personally love the shoes!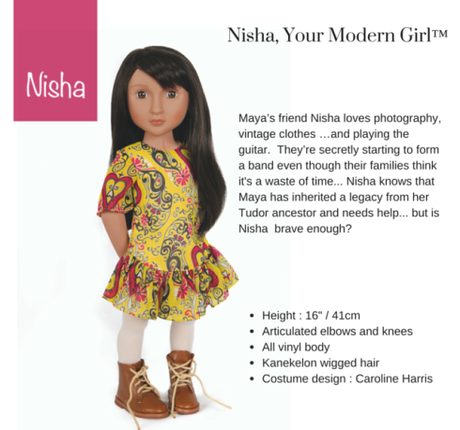 Credit: A Girl for All Time
The Kickstarter campaign has just started, so head over to the site to check out the various pledge rewards. A Girl for All Time needs just over $28,000 US dollars to cover the production of this new doll line. So far, they've raised over $4,000, which seems like a great start!
Will you be helping A Girl for All Time with their campaign? Share your thoughts in the comment area!
March 17, 2016. Tags: A Girl for All Time. Introductions & Reviews, Uncategorized.