Just a brief post, I'm becoming a bit too eager so will probably hold out and post my wedding dress tale tomorrow.
Just a little inspiration board for you to feast your eyes on, I sourced images (and went through my own vast archive of saved pictures) to come up with this compilation; I searched for words including garden, craft, marquee, mismatched, outdoor, handmade, retro and vintage.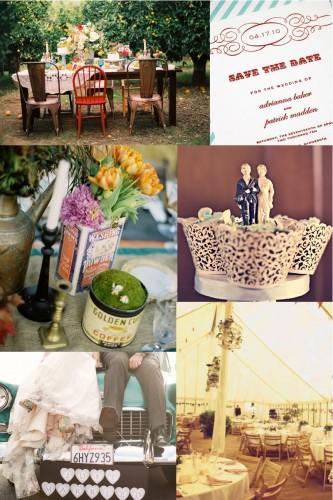 I managed to come up with a board which really echoes what we are going for; something colourful, homemade, relaxed, celebratory with a million beautiful little touches.
Let me know what you think!
Sally xx