Today was a free day at the Denver Botanic Gardens - I've never been but always wanted to go so I thought I'd take advantage of the beautiful weather and check it out!  While I was headed to Denver I had a coupon for a free meal at Corner Bakery that was due to expire at the end of the month so I thought I'd use that as well.  Unfortunately, the only Corner Bakery locations anywhere near me (near being a relative term) are both located on the 16th Street Mall, a super busy, super touristy part of Denver.  It was Sunday so I was determined to find free parking, by the time I actually made it to the restaurant I was starving and cranky.  This put me in a better mood though: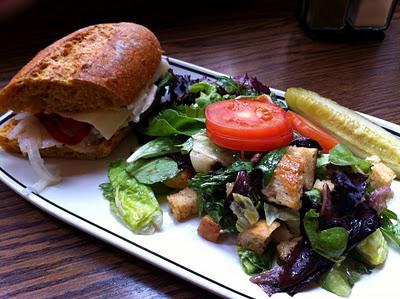 Lunch was actually really good for a 'fast casual' sandwich place.  I had a combo with the poblano chicken and a mixed green salad.  Everything was fresh and tasty.  If only they had one of these in a more convient location I would definitely put it on the list as a Panera alternative.  Corner Bakery - WHY do you put your only two locations in Denver (besides South Denver which isn't even an option for me) within 6 blocks of each other in a location people that aren't tourists or don't work downtown try to AVOID?
The only pinkberry anywhere near me is also on the 16th Street Mall and was right across the street.  I've never actually been to one so of course I had to check that out - mini original with raspberries and blueberries please! The yogurt was okay but nowhere near as good as Boulder local maiberry, so I'll happily be supporting a local business instead.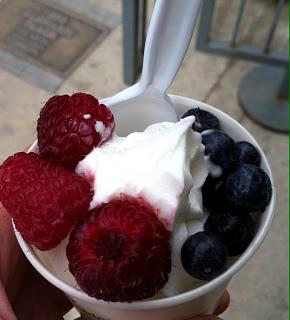 After lunch and dessert I headed over to the Botanic Gardens, there wasn't a lot blooming outdoors (except for irises - see below!) but they had a nice conservatory as well.  I'll definitely be revisiting in the warmer months.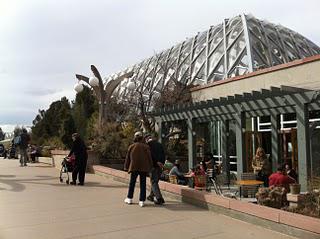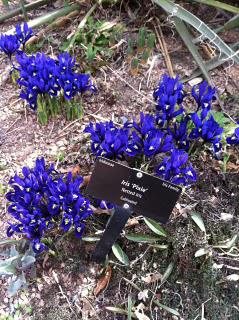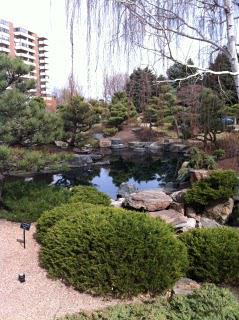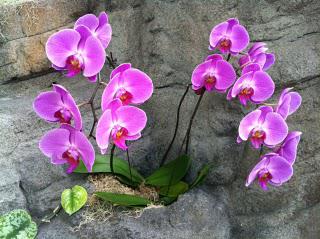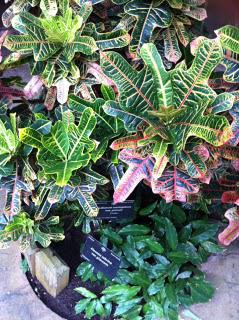 I found some great flavored vinegars in the gift shop and picked up some strawberry mint - I just had some on my salad with dinner tonight in fact!  It's made me curious about making my own flavored vinegars so maybe I'll have to get adventurous one of these days.