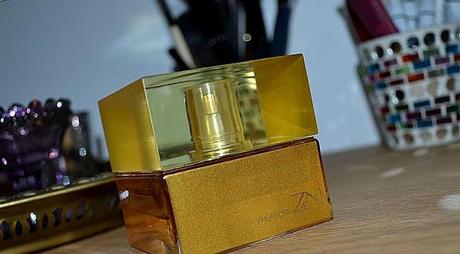 "Zen awakens from its traditional stillness. Full of energy. Full of life. Full of sensuality. This life force presents a new incarnation of Zen". -Shiseido
Zen. Meditative state! And why do I say Shiseido's Zen is not like any other frangrance. The name explains it all. This one is not composed like any other fragrances (french method). This is a japanese fragrance. With aromachological ingredients.
End notes: Amber, patchouli, white musk
Middle notes: Freesia, violet
Top notes: Blue rose, citrus
Like Shiseido say on their website this fragrance: "...let your own passionate nature burst free".
I go through a bottle of Zen in no time! I have repurchased this several times and deep inside me I have a fear of it being discontinued :/ *knocking under the table*
Everyone needs a little bit of Zen in life :)
<3