I've been a busy bee this week so unfortunately this isn't a long blog post.. Just a few tantalising tidbits to keep you going until I get more organised!
I met What Katy Did Next again on Saturday to talk about the flower girl wreaths (which I finally bought again since I lost the last two somewhere in the process of moving house), wicker hearts which Katy is going to adorn with some beautiful fabric flowers, much like the ones for our wedding cake and headbands (it's all coming together!); and also an idea I'd been having for a while, which may not initially sound that interesting: a personalised parent album. I though rather than a bunch of flowers (Dav's suggestion), it would be more exciting to organise a really unique gift for both our sets of parents, and as soon as I spoke to Katy she came up with an abundance of ideas which I loved! Here are the 'parent' albums which will be filled with photographs after the wedding: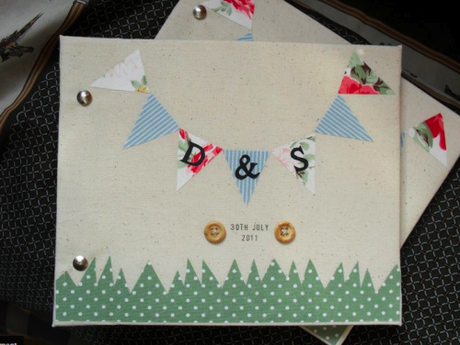 Parent Albums by What Katy Did Next
Aren't they perfect! Complete with "D&S" and the date of our wedding, fake polka dot grass (to represent our garden wedding), and bunting which actually matches the 600ft of bunting my Mum has made (but that's another post!); and am going to commission a larger one for David and myself.
Another little preview I'm going to share is our table plan; I know I won't be filling in the names until a week or so before, but I wanted to give you all a sneak peak, I'm quite pleased with it! I had a spare pale green wooden frame, around A1 in size, and I attached 'strings' of lace to the back, and then used some mini wooden pegs to attach card stock in different patterns. I'll be stamping names in black with my faithful Cox & Cox alphabet stamps, but couldn't resist stamping "Mrs Sally Hynes" on our sweetheart table card straight away!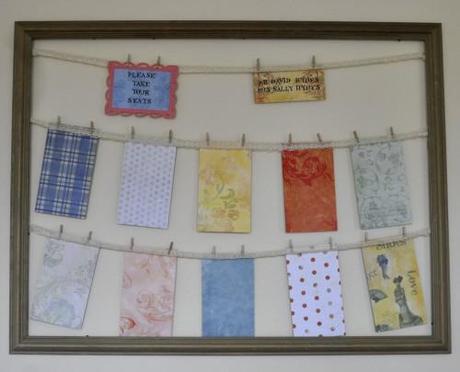 Table Plan (unfinished!)
Last mini-preview: I've been collecting a few decorative bits and pieces to decorate the garden and marquee, and Mum's been making garden cushions for guests similar to those here: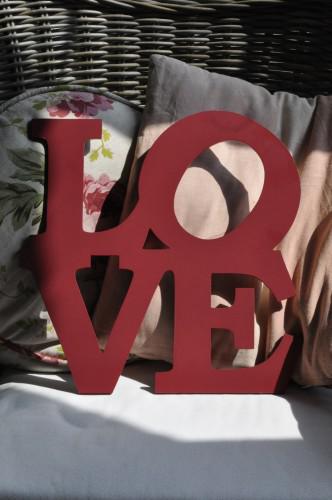 LOVE!
I hope this keeps you going while I get the wedding ball rolling again! I think that 99% of the wedding is organised now, which means I must have a backlog of information and inspiration to share; I promise to be back soon!
Sally x
P.S. Yes, you did read it correctly, my Mum really has made 600ft of bunting.. (So far!)