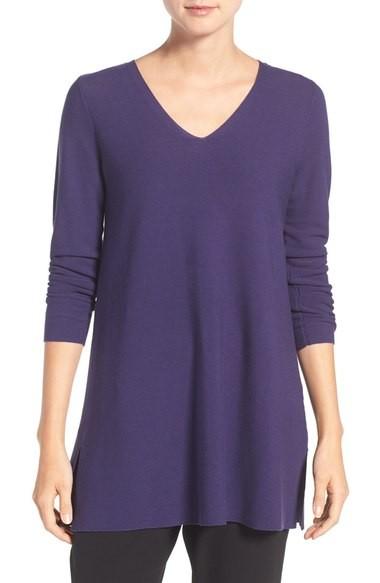 Some of you have mentioned that you are allergic to wool, so I've been on the lookout for some good quality, non-wool sweaters. While these may not be as warm on their own as wool or cashmere, none are overly bulky and can all be layered for additional warmth as needed.
Above: this organic cotton v-neck tunic is available in a few colors in both Misses and Petites (some size/color combinations no longer available). It's currently marked down too. Could easily be layered over a silk turtleneck for additional warmth.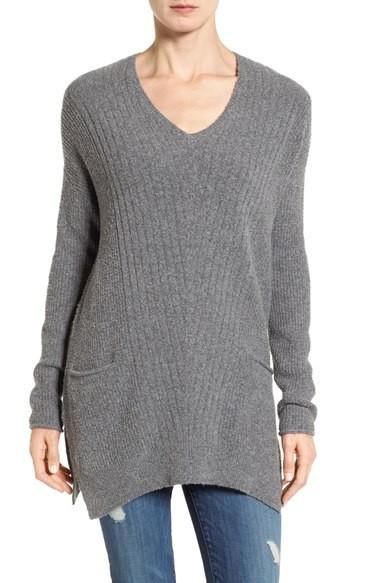 If you're open to an acrylic blend with a very small percentage (8%) of wool in the mix, this sharkbite hem tunic is a nice looking option. Available in Misses and Petites, 3 neutral shades. It has pocketses, it does, Precioussss.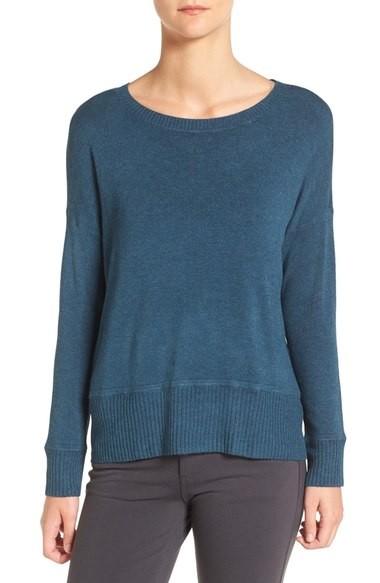 Viscose is another fiber that works well for knits (and is usually washable). This sweater is a nice basic, available in a few colors in Misses and Petites.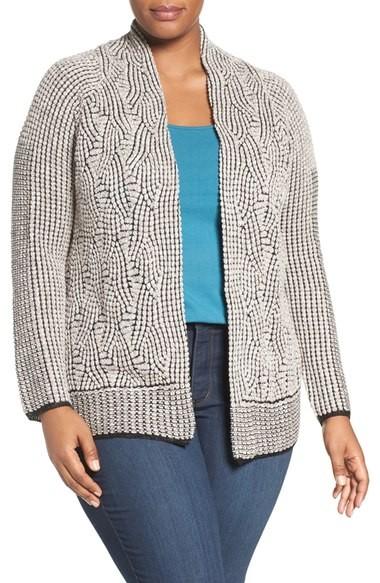 This cotton-blend cardigan (Plus size) has an interesting texture. Nice jacket alternative for the office too.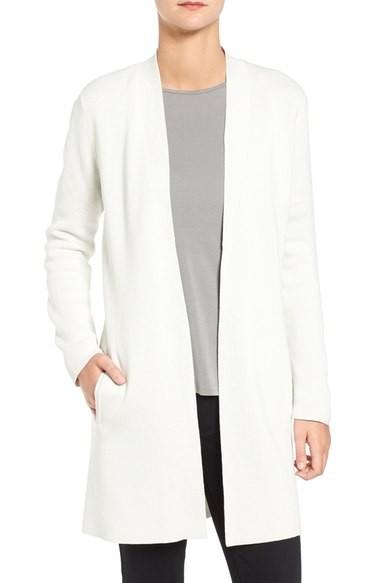 Eileen Fisher's silk-cotton interlock fabric is one of the warmer non-wool alternatives. This long cardigan is offered in three colors. I have a cardigan in this fabric that's a few years old and has held up quite well.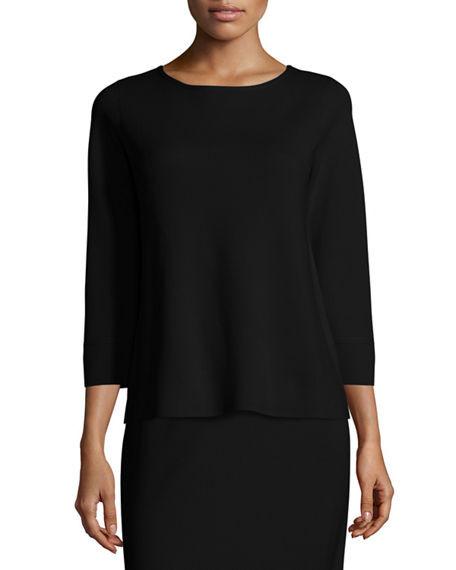 Here's a simple pullover in that same silk-cotton interlock fabric.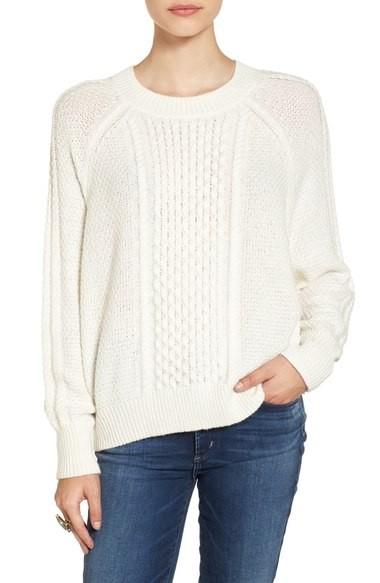 While cotton may have its drawbacks (heavier, may tend to stretch out) it's often the most budget-friendly option that's also usually washable. I like the cut and drape, as well as the interesting cable pattern on this dolman cotton sweater. (Other colors available.)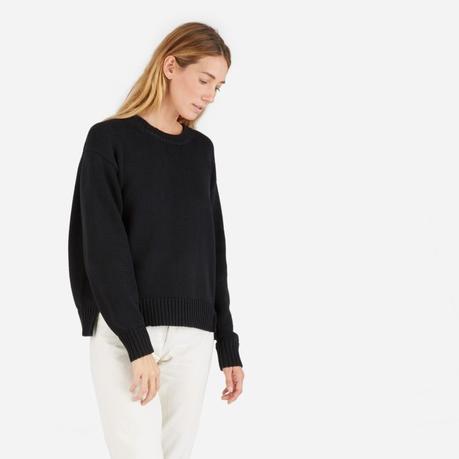 I love the ease and laid-back cool of this cotton crewneck. Also available in Off White.
Do you have a favorite wool-alternative fabric for sweaters?