Hi everyone! It's been a while since I've posted new work, but I have been busy making art. I have lots of new work, just haven't had a chance to post the new work.Over the next few weeks, I will try to catch up with everything I've done over the past few months.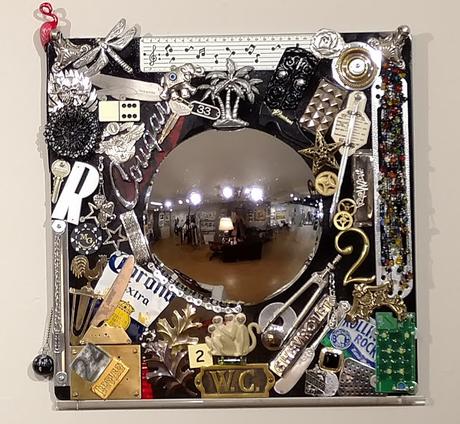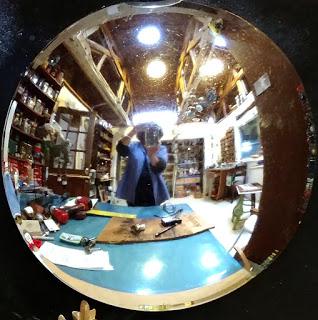 "Baby Moon"   A vintage VW hubcap is the focal point for this piece. A 24"x24" wooden frame embellished with lots of interesting bits, bling and other pieces of interest.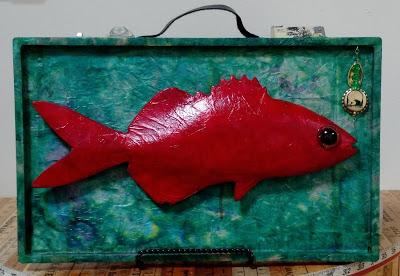 "On The Hook"   A wooden fish covered in handmade red tissues, contained in a box lid. Ready to hang. The big glass eye on the fish is from a taxidermy deer head that someone gave me.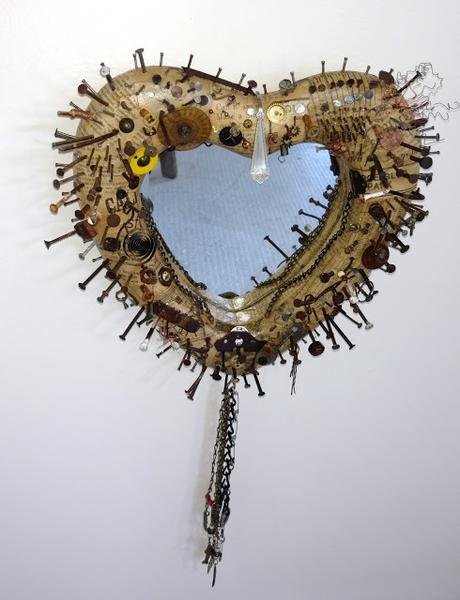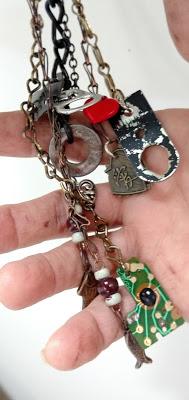 "Reflections"
A wooden heart framed mirror, covered in a 1973 edition of the Press Democrat, and embellished with rusty nails, screws and other hardware.  By the way, the rusty nails, screws and other hardware have been collected over the years by me, on long walks or short walks, in the US and abroad.  I just can't resist picking them up.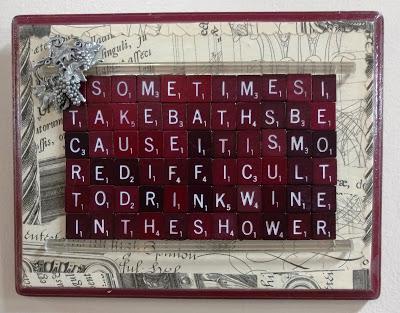 "Sometimes"   A new Scrabble piece, set on a wooden board covered in vintage papers and framed with a mini-blind rod frames the scrabble tiles. The quote:  'Sometimes I take baths because it is more difficult to drink wine in the shower"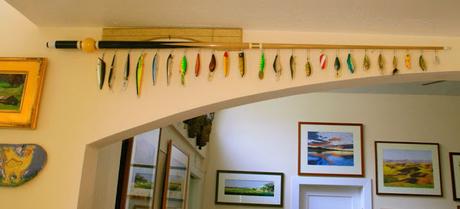 "Nibbling On Queue"
The title is a play on words, 24 fishing lures hung on a pool cue, with a cue ball added for interest.  The second image is of the piece in it's new home.
Thanks for stopping by.  Leave a comment and let me know what you think of these new pieces.  I will post more soon.