I make no apologies for drifting away from being a gardening blog, especially as we are now into Autumn and shortly Winter.   There is little happening in the garden, it is a quiet time.   I have found great pleasure in photography and there will be lots more photos.   Now I have rediscovered creative writing.   Over the next few months,  this  'Hurtled to 60 Blog' will have a lot more variety.   I hope you will continue to follow, never knowing quite what is going to be posted next.   Gardening will come to the fore again in the Spring.
On Monday evenings Julia from Julia's Place   provides us with a new prompt for the 100 Word Challenge for Grown Ups.    Walking to work on a Tuesday morning  my creative writing hat is on and words whirl around my head.    This week Julia posted the following directions on her blog:
"The King James bible celebrated its 400th birthday last week. Although it is a religious text is has formed our language across the years. It has some surprising phrases that we use often in  everyday conversations.
The prompt this week is to use at least one of these for inspiration.

…the powers that be  /  the apple of his eye  /   the writing on the wall…
You do not have to include the phrase if you don't want to but the piece must indicate which it was in it's content. As usual you have 100 words and it must be suitable for a PG certificate.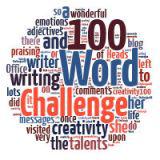 This is my contribution (continuing a tale):
Breathe in:  "All is well".
Exhale out:  "All is well".
Sally chanted as she performed her Sun Salutation.   The mantra focused her mind on the present, preventing it from drifting to the Burger Bar.
Ralph watched his wife silently.   He tried so hard to be supportive, he knew she was hurting, but Autumn was his daughter and the apple of his eye.  He was torn between the two women in his life, both needing him at this turbulent time.
He gently put his hand on her shoulder, "She'll be fine and you have the Specialist Plant Nursery".   Sally lent her head towards Ralph and sighed.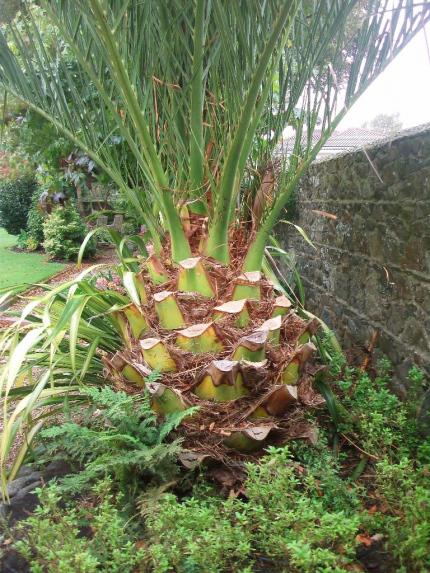 The suggestion has been made that we can use the other prompts to build on a story in parts this week.   If I feel inspired I may just write a bit more this week.
Catch up with Autumn on previous posts
Check out some other really great and lateral thinking contributions on:-