You know when you're reading your snazzy interiors magazine and something pretty catches your eye? You scan to the side of the page to find out where the beautiful chair, or mirror, or teacup is from and it says 'Stylist's Own'.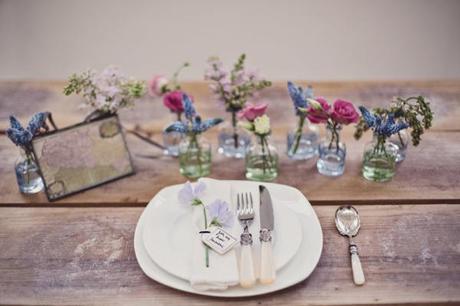 Well I had always dreamed of being one of those 'Stylist' types, and luckily a Fairy Godmother in the image of uber wedding goddess Charlotte O'Shea, decided to grant me my wish. You see this gorgeous cutlery in the very beautiful Rock my Boutique Coco Photo Shoot? Well, that's mine! And if it was to be credited it would say 'Assistant Stylist's Own'.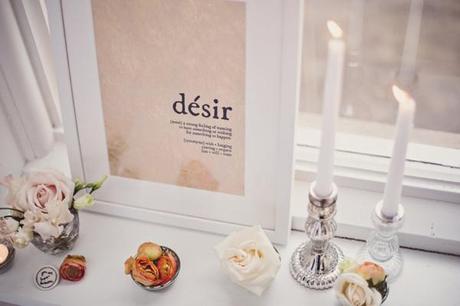 I was absolutely over the moon to be asked by the Rock my Wedding team if I would help out with the styling on their recent French inspired shoot. In Charlotte's words, "think super super polished. Think sophisticated and clean and timeless. Think mercuried glass, sequins, feathers and an abundance of beautiful blooms. Think Provence in July with a generous dose of Parisian chic thrown in for good measure."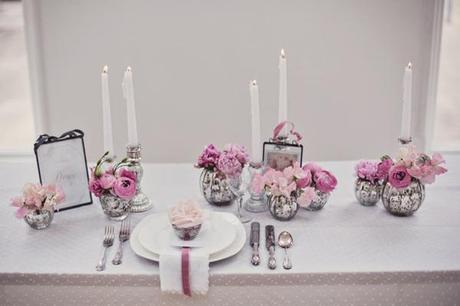 Well I very much liked the sound of such gorgeousness and was only too happy to send off my beloved lovetub, pack up my china and bundle up my ribbon to join the team at the Old Chemistry Lab in Nottingham.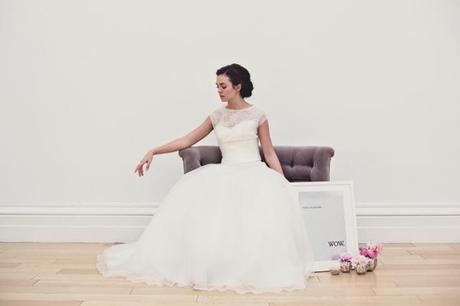 Team RMW had a real clear vision of exactly how they wanted the shoot to look and so I spent much of the day assisting the lovely Lauren Gautier-Ollerenshaw bring this vision to life. It was also really great that Charlotte also asked my sister and her husband (also know was Bonny & Clyde) to create some really gorgeous French inspired table numbers.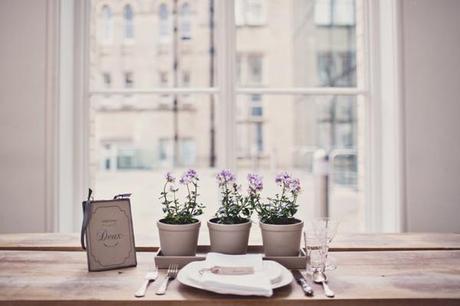 In the run up to our wedding, I was a daily reader of the Rock my Wedding blog and I still like to take a look at the site on a regular basis. Last year RMW took the plunge to launch an online boutique. With this, their second collection, they still feature a beautiful selection of wedding accessories and bridesmaid dresses, but have also introduced a lovely range to grace your tables and walls! From candlesticks to lanterns and prints to vases, everything can be used in your home after the big day. The full list of suppliers can be found over on the RMB site. All the florals were supplied by the fabulous Leafy Couture.
All images by the very talented Anna Clarke Photography. There's also a gorgeous film too by Simon Clarke which is guaranteed to leave you swooning.

their site
Lauren x