The "Call for entries" articles promoted by A'Design Competition, the annual contest for the best designs in the world is coming to a close, you have a few more days to apply and be awarded with an exclusive prize! If you are working in the creative field you should not miss this opportunity to submit and compare your work with tens of the best concepts in the world, be it architecture, fashion, industrial, jewelry etc..
The idea of the whole project is to give awareness for good, practical, functional and beautiful design and you will now want to miss your chance since there are over 100 categories to choose from. Below we have listed 10 of the best 2015 concepts from 10 different categories defined by A' Design Awards.
Toy, Games and Hobby Products Design
Chessset Chess Set by Duval Patterson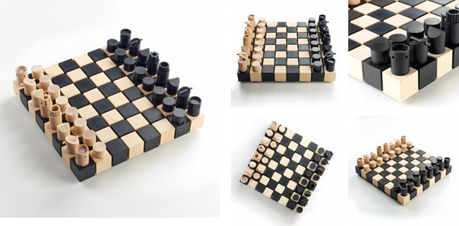 Made from birch hardwood, dowels and blocks, this traditional game is presented as a work of art and fun and practical piece. Assembling the pieces was the main challenge for the designer and no carving was involved.
Digital and Electronic Devices Design
GRUNDIG TR 1200 RADIO Radio by Arcelik Ind. Design Team, Can Onur Vanci

This radio combines a vintage design with modern technology being also very easy to use. In fact the volume knob is placed in the left side and the radio frequency knob is positioned on the right side which will turn a large dial with the help of illuminated indicator.
Bathroom Furniture and Sanitary Ware Design
Organic Design Set Ceramic Sanitaryware Set by Tolga Berkay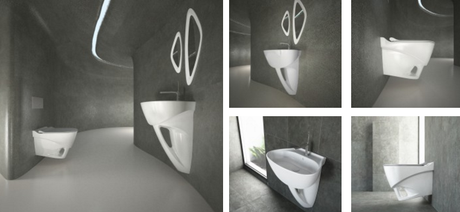 The whole idea came up from human skeleton structure relaunching an elegant human bone system. Organic design is a concept which belongs to the world of nature and artist Olga Berkay nailed the point.
Energy Products and Devices Design
Torchia Lighting and Charging Unit by Hakan Gürsu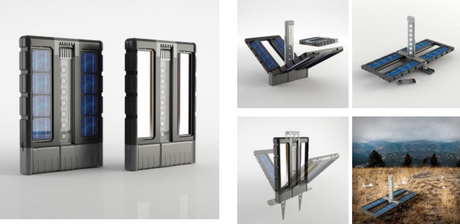 The lack of a durable and portable emergency unit in the market has pushed Hakan Gürsu to create a lighting and charging device. Torchia is a solar LED lamp/charger that fits in multiple outdoor activities.
Street Furniture Design
The Zephyr Multifunctional Bike Storage Bollard by Barrier Group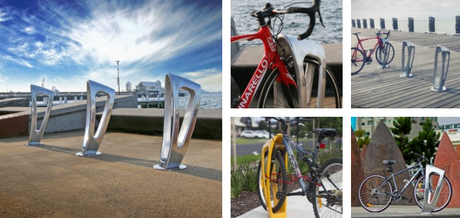 As the world is turning people's minds into eco and sustainable living, the Barrier group has developed a one-piece-cast and cutting edge bike rack. Durable and aesthetically pleasant it feature a strong sculptural form.
Musical Instruments Design
Riversong Tradition Acoustic Guitars Adjustable Acoustic Guitar by Mike Miltimore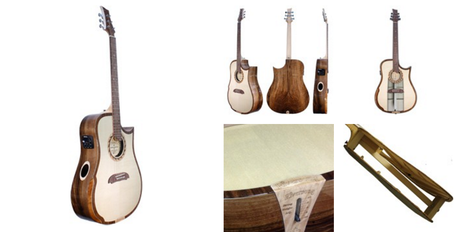 Designer, store owner, guitar tech-savvy, and sound engineer Mike Miltmore has put all his efforts to meet traditional guitar design issues such as neck stiffness and angle melting these technicalities with a stunning modern and traditional lines.
Baby, Kids' and Children's Products Design
BRUM BRUM Balance Bike by TU JAU ZINI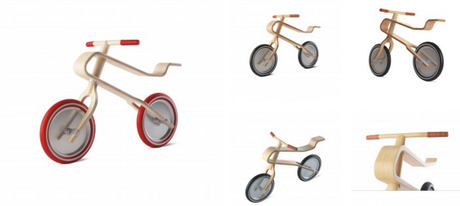 The wooden well balance bicycle for kids has been given the name of the rumbling babies make when emulating the dad's car when moving.It feature shock absorber and finger-safe discs.
Bakeware, Tableware, Drinkware and Cookware Design
Epi-Happy Tableware by George Drakakis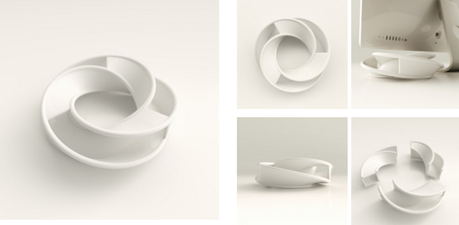 The Mobius strip inspired concept, is heavily influenced by the works of Escher too. The ceramic tableware shows two-dimensional repeatable decorative patterns.
Sports, Entertainment And Recreation Equipment Design
Nemesis Fins Swim fins by Speedo USA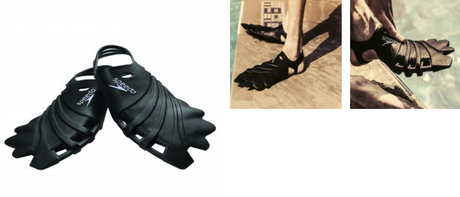 Comfortable looking with ergonomic foot pocket features and floating properties this product idea comes from a whale pectoral fin shape.
Prosumer Products, Tools, and Machinery Design
Totem3D a high definition 3d printer 3d Printer by Jody Del Bianco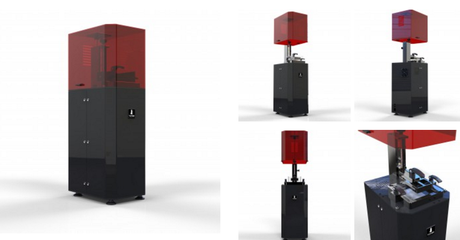 The 3d printer sector is starting to revolutionize the product manufacturing worlds and Jody Del Bianco support it by presenting this Moai of Easter Island shaped totem.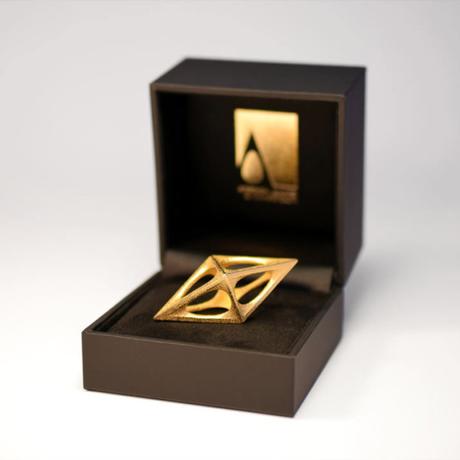 If you have a creative mind and a spot on design to propose to the world, do not hesitate to apply and submit your work HERE, there are tons of categories where your idea would fall, some of the are packaging design, advertising, communication design, photography and photo manipulation design, graphics, interior and exhibition design!