It is the time of the year again where designers and creative people from all over the world are encouraged to submit their projects to World Design Rankings 2016. The winners of last year have already been decided with the United States of America coming up on top as they have the most number of designers that have won. What countries will be part of this year's list?
American designers won primarily because of their creations submitted at the Furniture, Decorative and Homeware Design Competition. This is one reason why more designs have been submitted in this category this year. Here are some of the best design projects
Anti – Loneliness by Daisuke Nagatomo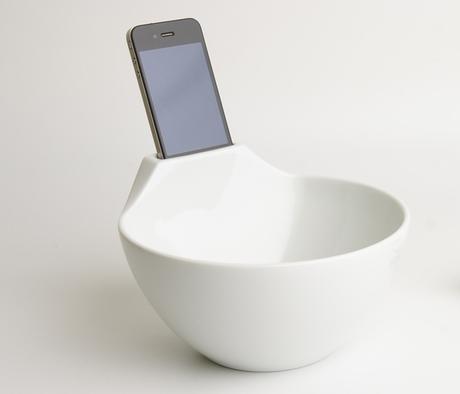 It seems that there are some ramen bowls that just look ordinary and there are times when there are some ramen bowls that will always catch your eye. This is one bowl looks great and it is functional (?) as well. The phone can be placed on one side as a person eats. It is very modern and fitting for the type of lifestyle that people live in at present time.
Trifold by Max Hauser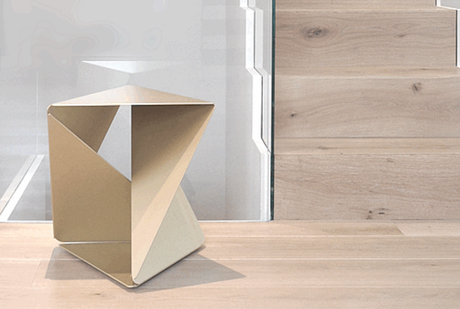 With the increase of small spaces that are being made available to various people, there is a need for useful items that can be different furniture at the same time. This design can be used as a stool, a chair, a table and even a trestle. This can also look amazing with a modern style home no matter how big or small the home is. This design goes to show that a few simple bends can change structures tremendously.
Charchoob by Arash Shojaei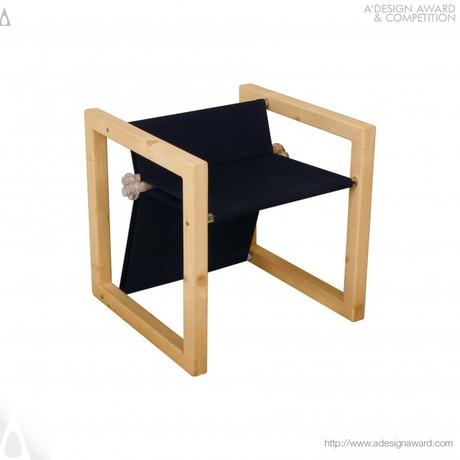 There may be something about chairs that people might think is boring. Most chairs look very simple and people accept them. Over the past years, chairs have evolved into items that will be considered to be important to have at home. This design in particular is very simple yet it is not very common. This makes it easy to accept at any home. No matter what a person's culture is, seeing this design will be fairly easy to do.
Sierra Kindle Heater by Arturo Fis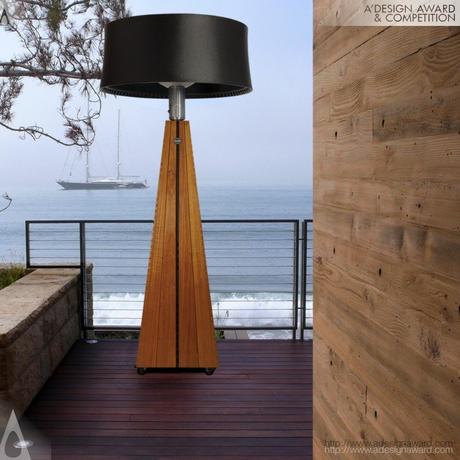 There is one product at home that may always be passed over by people. The outdoor heating is something that can be expected to be found at home but there are some whom just choose one without thinking about its design. They always assume that it can be hidden from judging eyes. This is one design that looks different from all the others. It will look amazing outdoors and it will not be awkward indoors either.
Serenade by Seyed Ali Alavi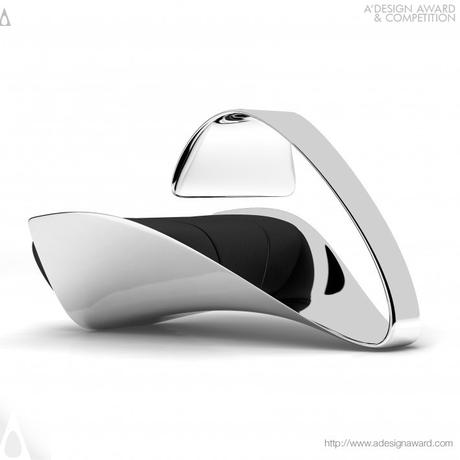 There is something about this chair that would make people want to sit on it at the soonest possible time. The inspiration for this design is like a swan that is floating out of water. If you look at it, you would see the resemblance and you would also see that the head of the swan seemingly looks over its shoulder as if to check if people are already sitting on it.
Baan by Mr. Paitoon Keatkeerut Mr. Chawin Hanjing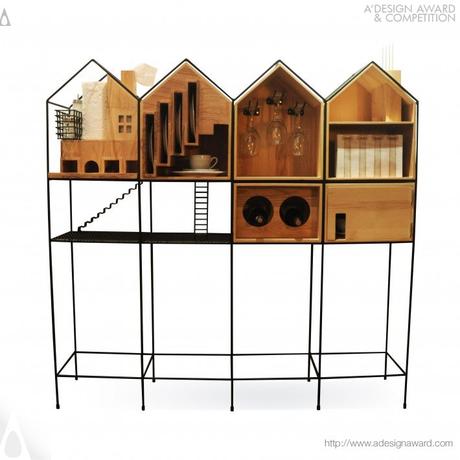 When you see this home deco piece, you cannot help but think about being together with the rest of your family. It will look amazing in any family room and the fact that it can carry a lot of items make it highly functional as well. Baan has come from the word "home" in Thai language. Although the design of this furniture may be different from all the other cupboards that are available, this is still very helpful. You can tell what each space of this furniture is different.
Meduse Pipes by Jakub Lanca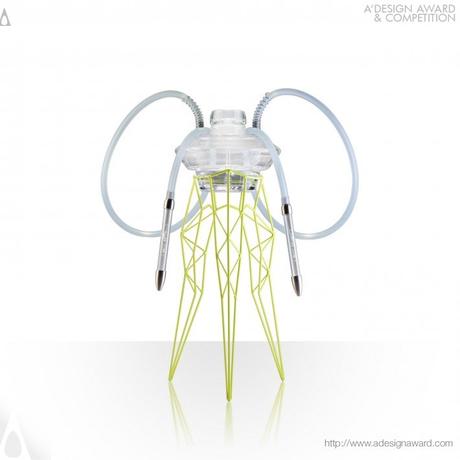 There is a big chance that the moment people see this design, they will be reminded of the underwater. For those who have experienced scuba diving, they may remember how it felt like to look up to see the light and the appeal of land from underwater. The design itself is exquisite and it will not be hard to appreciate at all. All fascinating processes will be seen through this item. It will be up to people to discover what those processes are.
Duna by Mula Preta Design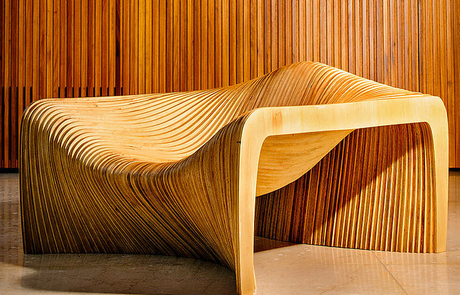 There are moments when people become interested in finding unique concepts. This is made out of Brazilian wood which is quite different from the usual wood that can be found elsewhere. It is apparent from the design that this can be a sure conversation starter with people wanting to know how they can acquire the same furniture style.
Barcycling Chair by Ayhan Guneri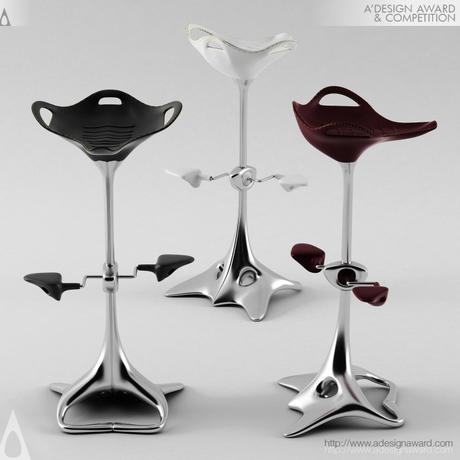 Looking at this chair will remind people of their days riding a the bicycle. This may have been when they were younger and they used their bicycle to get to various places. This chair even has pedals but instead of the pedals being held by hands, feet can be put on top of these pedals in order to remain comfortable while sitting.
Twins by Claudio Sibille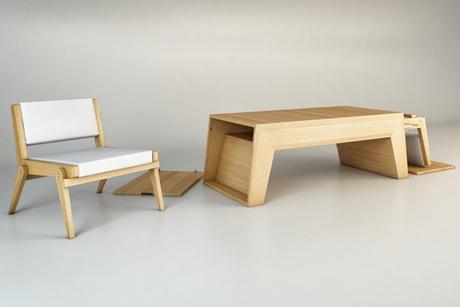 Sometimes there is no need for designs that are too intricate, too serious or too different from what people are used to. The simplest designs will always manage to stand out in a sea of items that are being begged to be noticed. This is the reason why this chair is easy to see. It can also function as a coffee chair or a lounge chair.
Benefits for the Designer/Company + Design Award
Winning 'A Design Award' competition is an honor and a prestige to the designer or the company who would win. The moment that they are given awards, they are usually considered to be experts in their chosen field. The winners will also get an award kit that is composed of a certificate in a metal frame, a manual for the different winners, invitation to the gala night for the ceremony, exhibition of the items, sales listing at Salone Del Designer, services that will come from Design Mediator, annual yearbook together with the other winners and even an award trophy.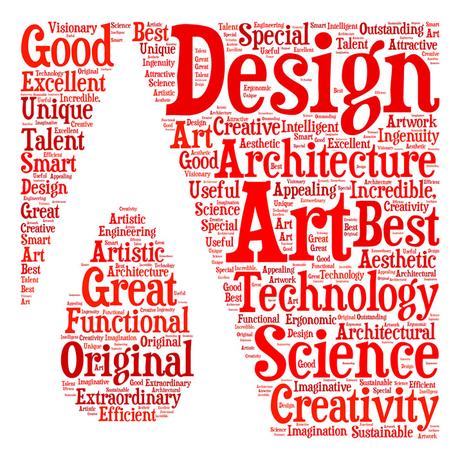 Your great ideas can shape our future. Let A' Design Award create an awareness for your ground-breaking design by running a special public relations campaign for your work.
Your superior design have right to worldwide recognition. Let A' Design Award promote your work globally, in all languages and in all continents. Get listed at World Design Rankings.
Your creative work deserve acknowledgement by an esteemed prestigious jury panel of internationally influential press members, established scholars and experienced professionals.
Your good design demands to be ranked at the top. Get listed at the top of Designer Rankings and Design Classifications. Be found, when the "top designers" are sought.
Your ascendancy over design must be communicated. Get steps ahead of your competition. As an award winner, freely use A' Design Award winner logo to promote your success and talent.
Your inspiring designs could set the trends. Let A' Design Award communicate your award winning designs to press members, editors and media worldwide.
Your design oriented business must be awarded. Be found, when the "top designs" are sought; step forward, and use the A' Design Award winner logo to communicate added design value.
Your grand projects shall be celebrated. Highlight yourself as an award winner to your Clients, Colleagues, Coworkers and Prospects. Make your family, business and friends proud.
Your good design deserves love. Let A' Design Award and Competition help your designs to reach millions of design oriented audiences from across the globe.
Your original ideas shall be put forward. Let A' Design Award connect you to other brilliant minds in the design industry via design exhibition, designer meetings and gala-night.
Interested? You may check out how you can register here now:https://competition.adesignaward.com/registration.php