If you're new to English Wedding, you may want to subscribe to my RSS feed. Thanks for visiting!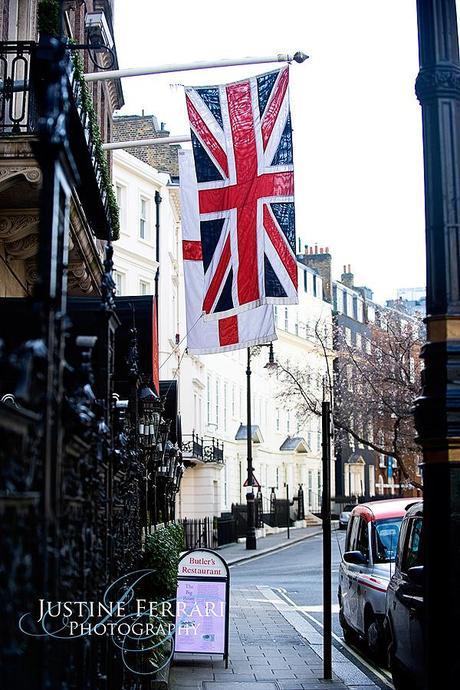 Strong colours in a wedding theme look fantastic. Red and blue are rich, exciting tones which give a brilliant contrast to the delicate whites and pastels of traditional weddings. This wedding day is a stunner – with a gorgeous bride, a blissfully happy groom and an overwhelmingly happy atmosphere to the whole day. And those colours make it extra fabulous.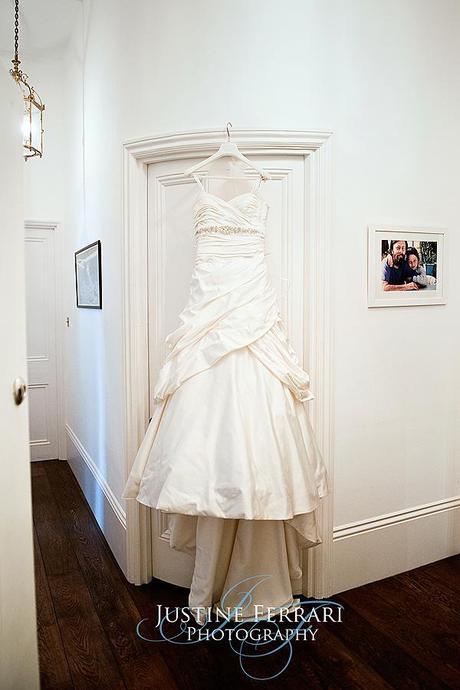 The bride and groom are Sara and Rich, and they were married this spring in Mayfair, London. The venue is
Dartmouth House
– a sixteenth century mansion house with a courtyard and fountains to give the atmosphere of a chateau terrace – it's a great location for a chic city wedding.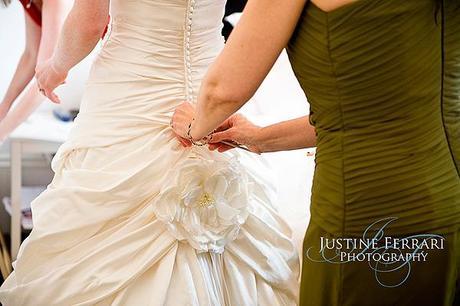 Justine Ferrari is the
London wedding photographer
who submitted the wedding for us – she is also one of the English Wedding Experts on the blog, so do check out her advice for brides and grooms – I guarantee you'll learn something useful for your wedding day!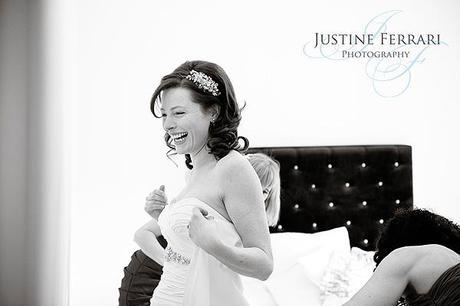 Justine Ferrari is based in Suffolk and specialises in capturing beautiful, elegant and timeless wedding photographs. Her official website is at www.justineferrariphotography.co.uk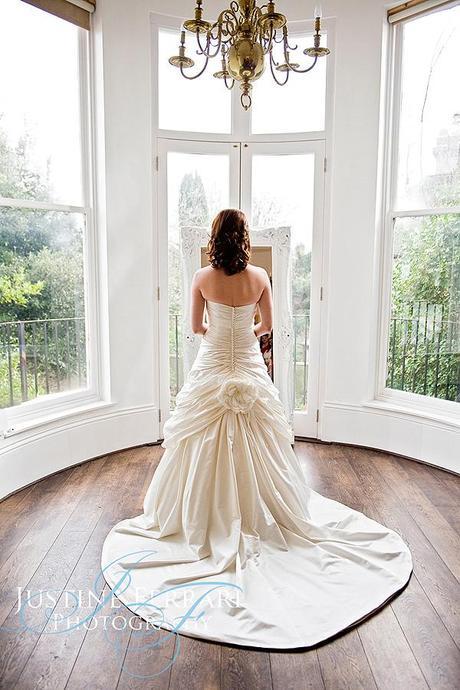 The wedding dress – beautiful and timeless. I love the rich detail and the flower. And Sara looks incredible…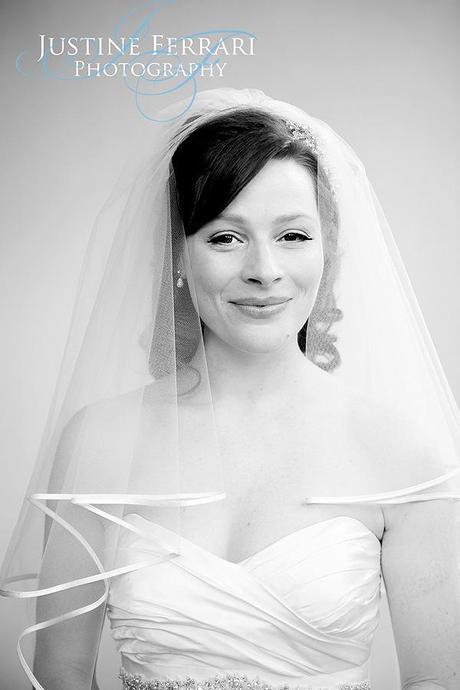 The most gorgeous of English brides: Sara's elegant and sophisticated, and I love the little hint of a smile – a beautiful picture.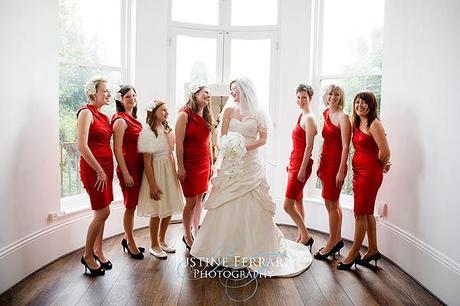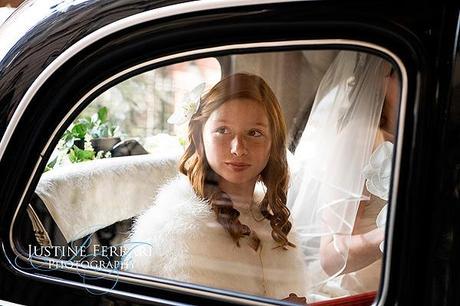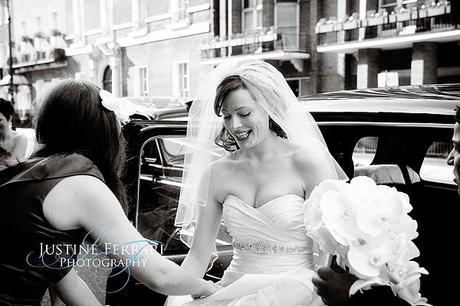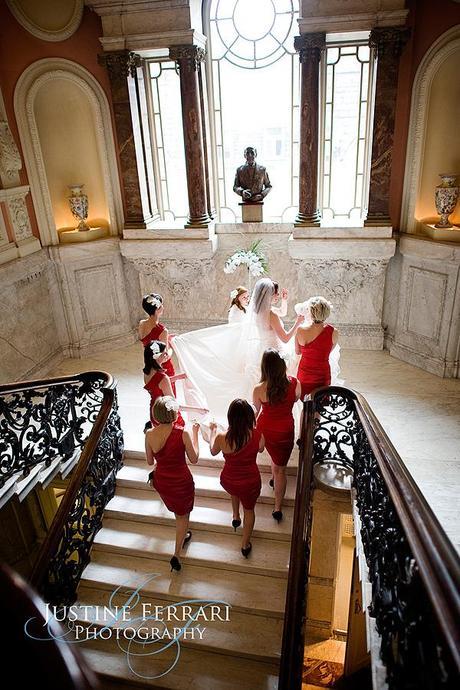 Inside Dartmouth House is pretty spectacular.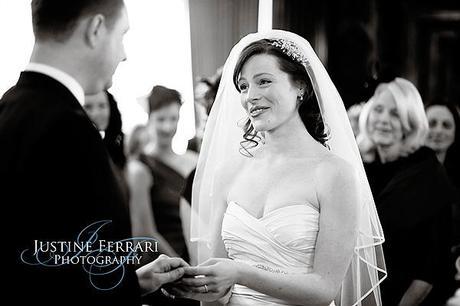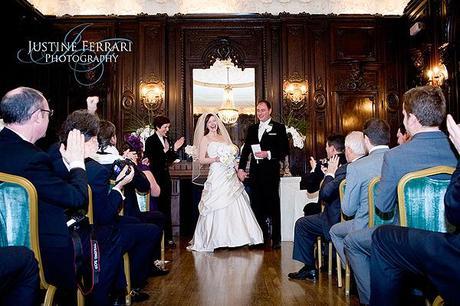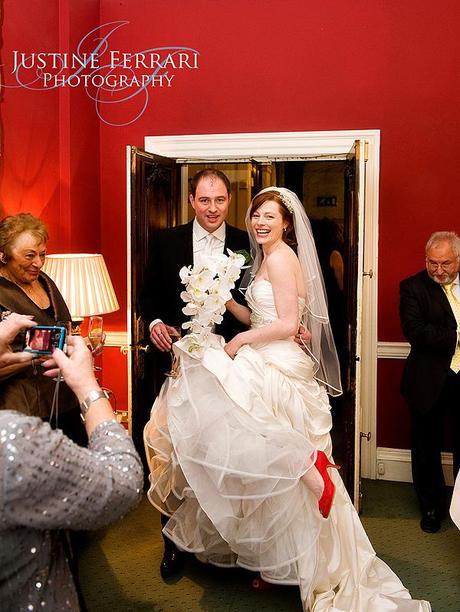 The bride and groom. Love those shoes, love the skirt, love how fantastic Sara and Rich look together.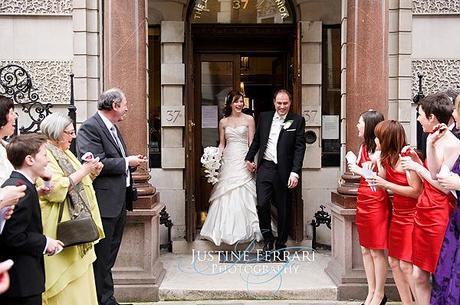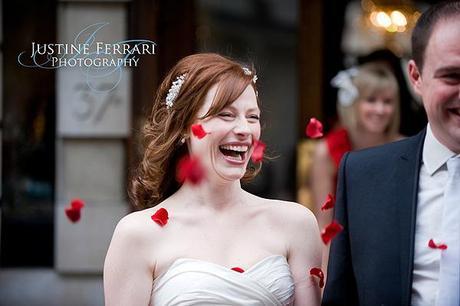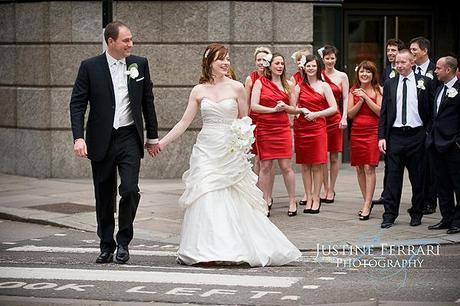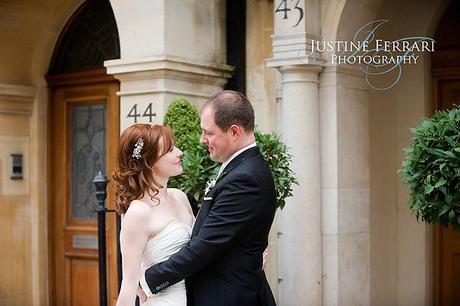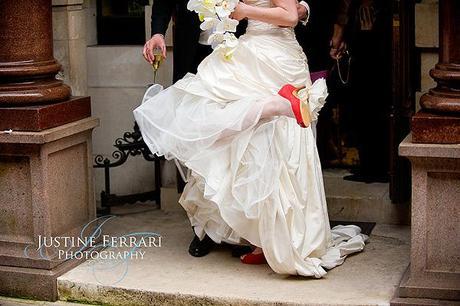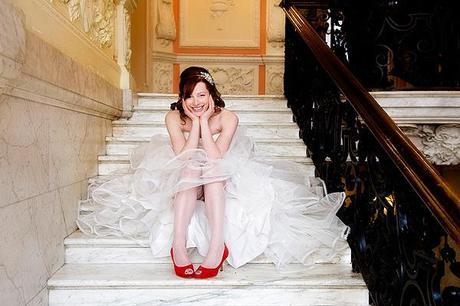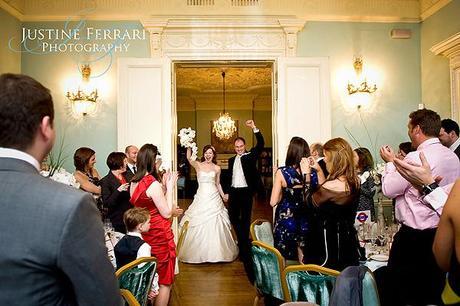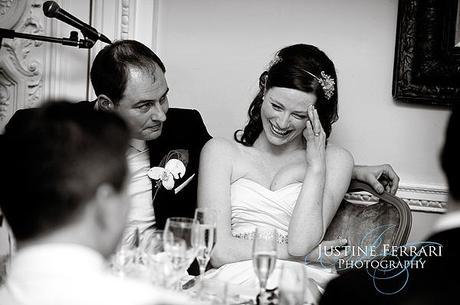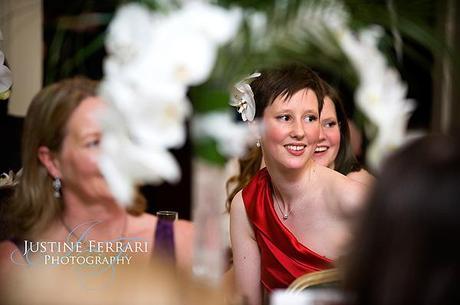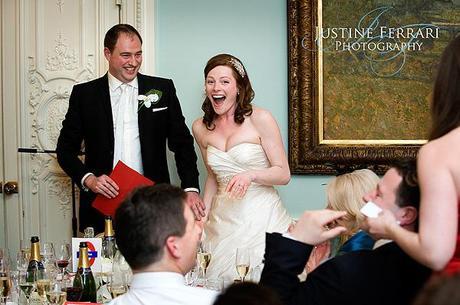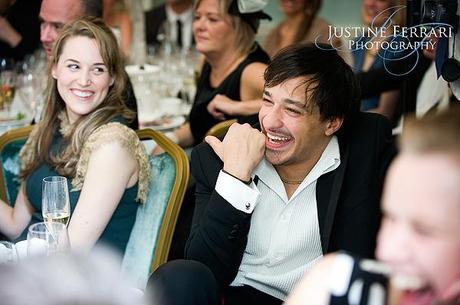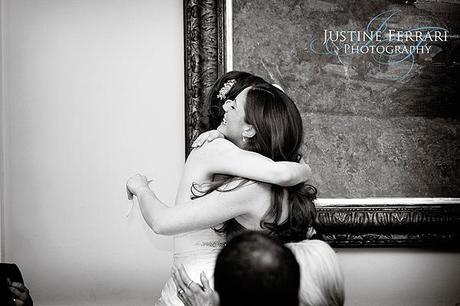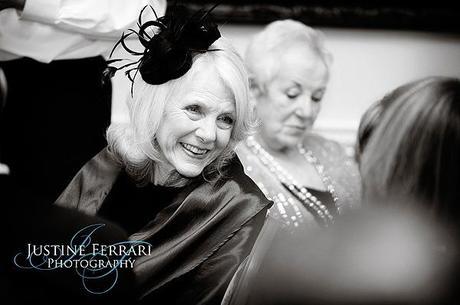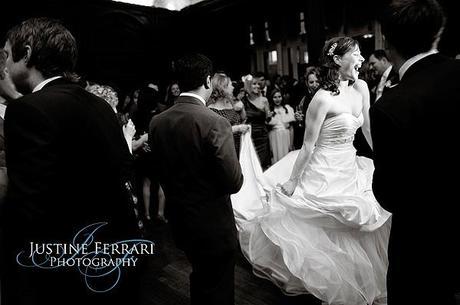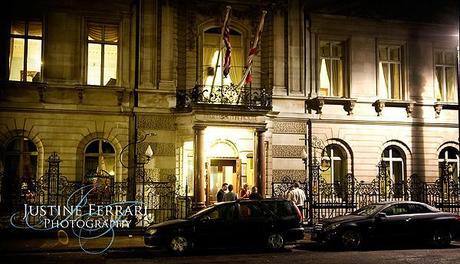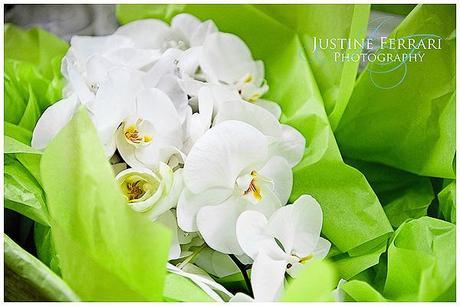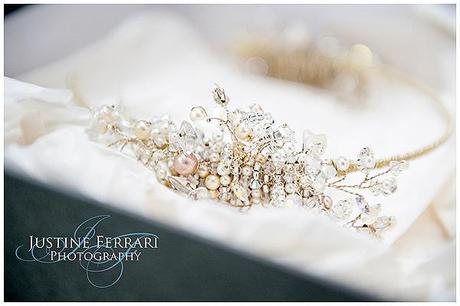 Thanks to
Justine Ferrari
for sharing this beautiful wedding. Right up my street – the strong colours are fantastic, but the laughter and smiles makes it such a great wedding to see and share.
www.justineferrariphotography.co.uk