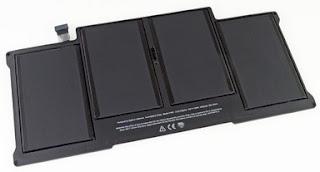 A college in South Korea has found a way to save battery charging
time for electric cars, from hours to
just a few minute
s. This discovery changed the way the use of used batteries.
Yonhap said the report was written, the researchers placed the battery materials in a solution containing graphite - the material resembles coal mines - which then carbonized 'to form a dense network of battery electrode conductor along'.
That is, the particle energy in the battery holder to recharge at the same time. While in traditional batteries, these particles only fill from the outside-in.
As a result, these batteries can be recharged only 1/30 and 1/120 the time required in conventional batteries.
'This study is remarkable in terms of overcoming limit on lithuim-ion batteries, "said Cho Jae-Phil, professor of Ulsan National Institute of Science and Technology.
'We will continue to develop new secondary batteries for electric cars which can be fully charged in less than a minute.'
origin source Yonhap, The Register, images from iFixit