I've got a little bit of an obsession with bar carts; not with the drinking bit but with the super slick styling that's around at the moment. Here's a few of my favourites: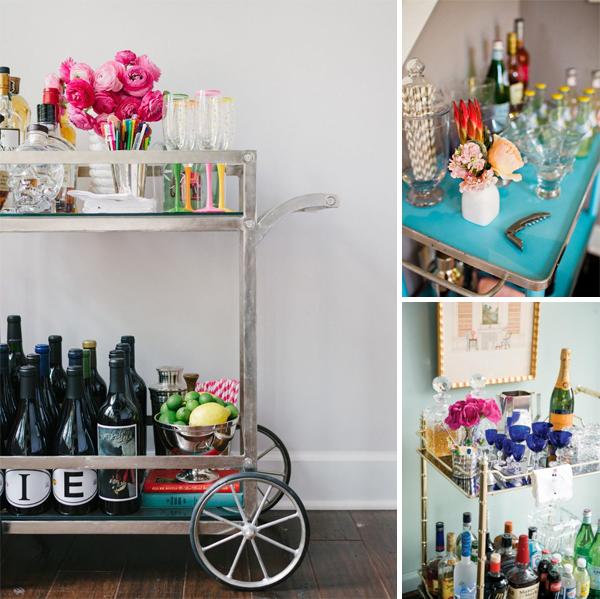 Image sources:: Left Style Me Pretty Living | Top right Kelly Braman via Style Me Pretty Living | Bottom right Original source unknown via Pinterest
Our 1850′s cottage hasn't got the space or the style for a large brass cart so I've taken inspiration in smaller form. A bar tray can offer all the pizazz of a cart but take up a whole lot less room (and much cheaper to keep well stocked!)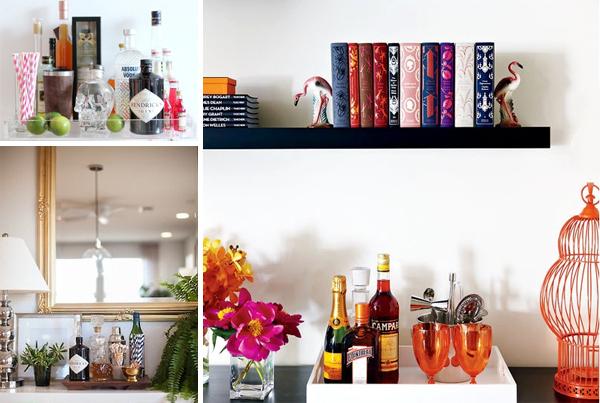 Image sources:: Top Left Bikinis and Passports  | Bottom Left Glitter Guide | Right Style at Home
All you need to whip up a similar scene is a few of your favorite tipples, a couple of snazzy glasses, a stash of limes and somewhere to store your straws.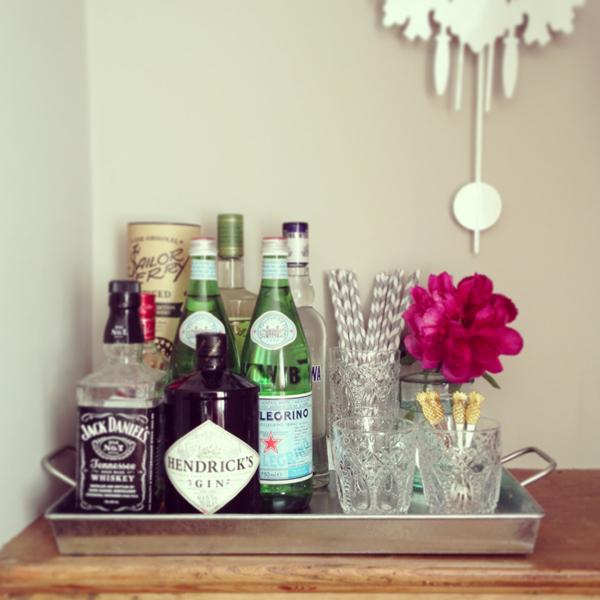 Here's my effort own effort (taken from my Instagram feed a while ago) The glasses were a bargain from Home Sense about three years ago and the stripy straws are readily available all over the internet. Oliver Bonas provided  the gold forks and the industrial style tray was picked up from Burt's Homestore in Brighton. Missing from this picture is a little bowl of limes that now have a home on the tray.
I've got a whole board on Pinterest just dedicated to alcohol on wheels. Shimmy on over to Pinterest to take a look….
Lauren x