I shan't waffle: I'll leave you to read and enjoy.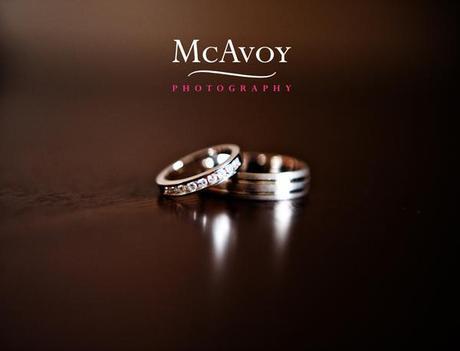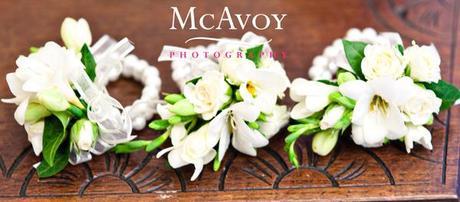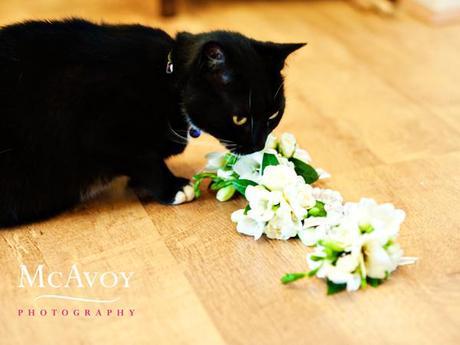 So cute! Cat thinks… what's going on? This isn't normal. But it smells so pretty…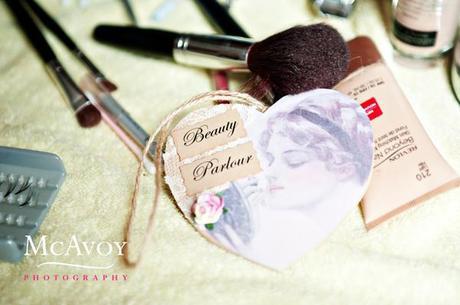 These little signs are lovely aren't they?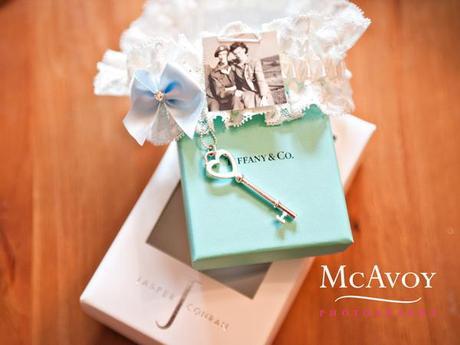 The Tiffany key was Gavin's wedding day present for Dawn. On her garter she had an old photograph of her grandparents when they were young.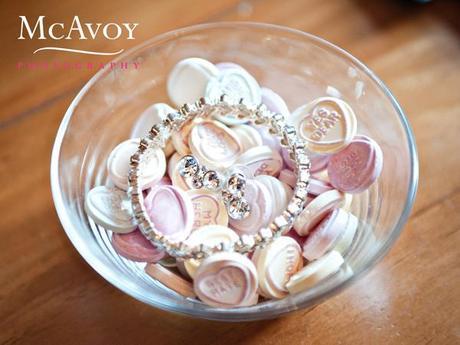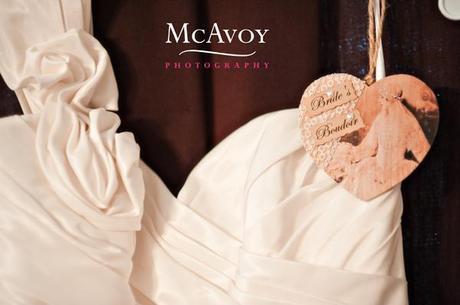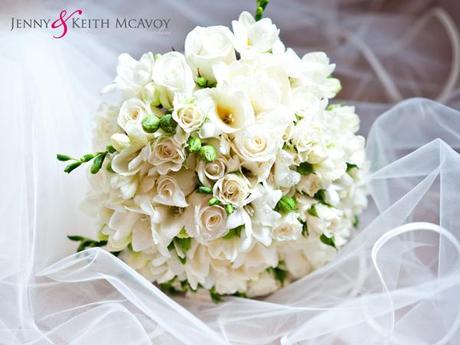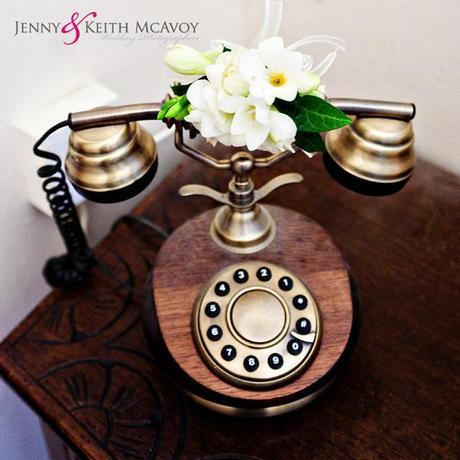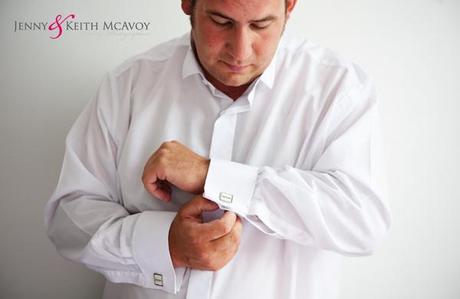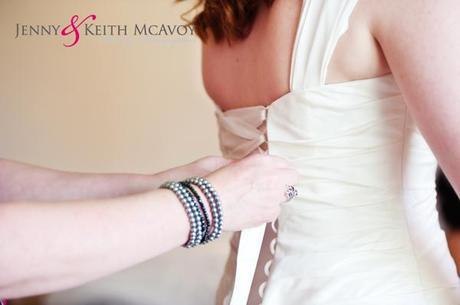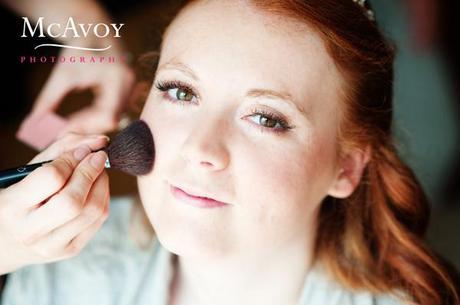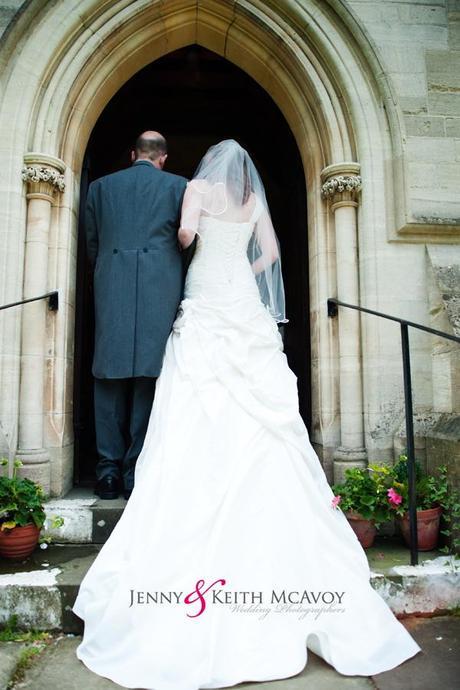 Now that's a wedding dress! How beautiful does Dawn look as she waits to walk down the aisle?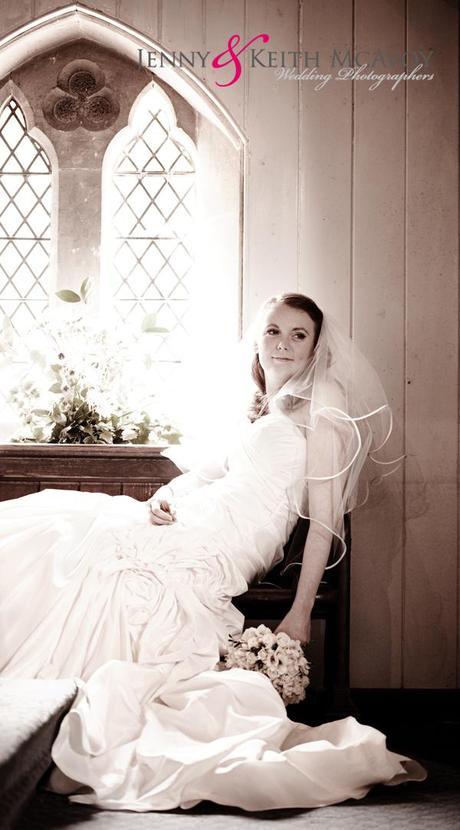 Isn't she stunning? I love this portrait of Dawn – the contented smile, that gorgeous dress and her pose. To me this says: Best day of my life.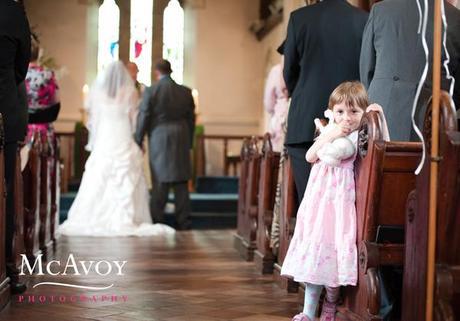 Something McAvoy Photography do exceptionally well is photograph children at weddings. This little girl is so cute! While the grown ups do the important bits, maybe she's dreaming of her wedding day. (Did you read our fun wedding blog feature where Jenny McAvoy surveyed kids about their dream weddings? If not, read 'discover your inner seven year old')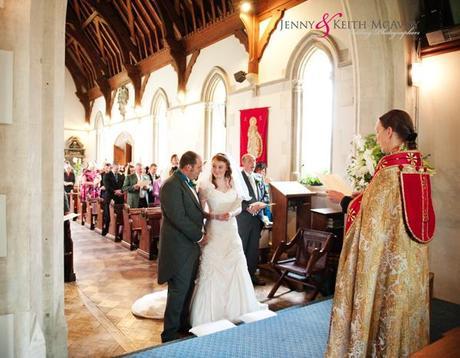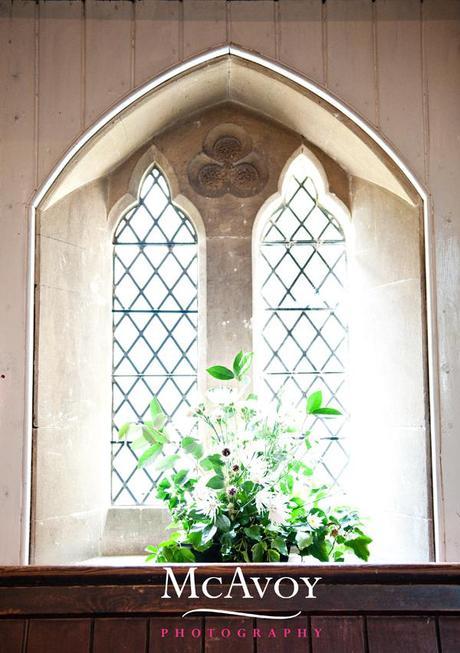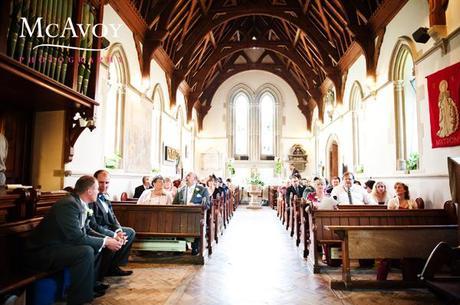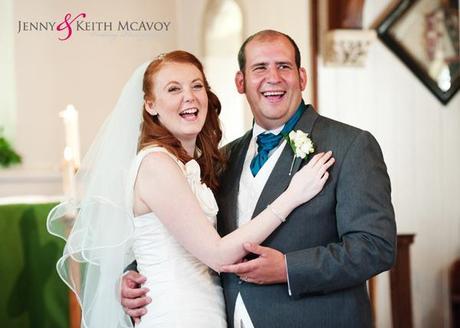 Happily married! These two make a fab couple – it's all about love, friendship and laughter.
Dawn and Gavin's Vegas themed wedding reception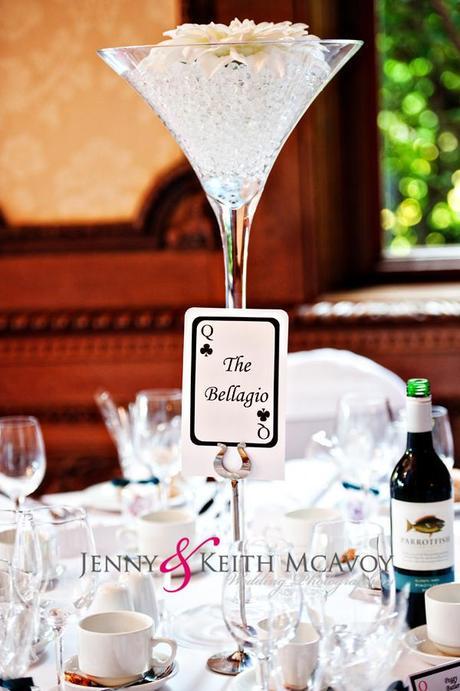 This really is – to steal a phrase from the McAvoy Photography blog - like a virtual trip to Las Vegas! Tables are named after the big hotels & casinos. The table plan would be at home in a Vegas casino too!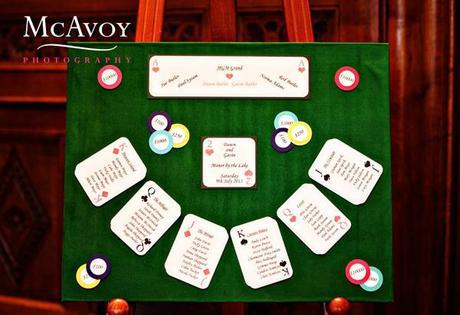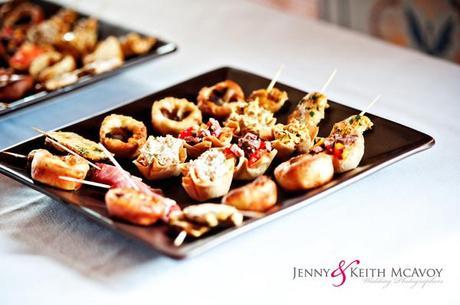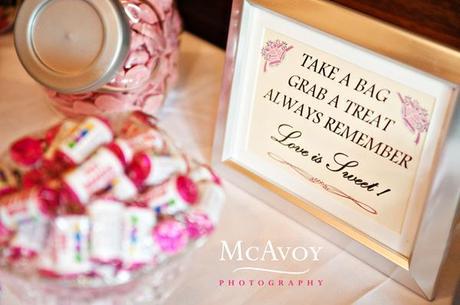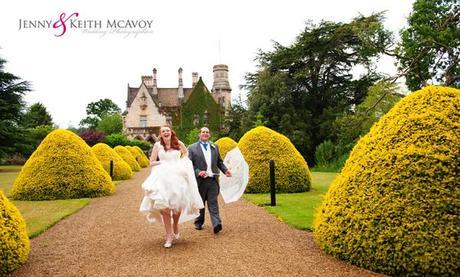 A stroll in the gardens of the wedding venue is time to relax and have a giggle – and this is a great picture which sums up Dawn and Gavin I think!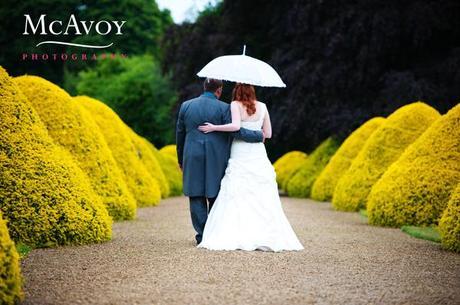 I love this too: romance, love and a classic English wedding look. The colours burst out from the image – very much a feature of the weddings I love seeing on the McAvoy Photography website.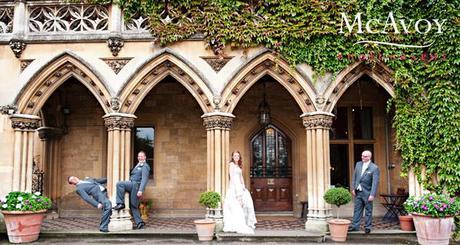 Having a little fun outside the Manor by the Lake – Dawn and the ushers…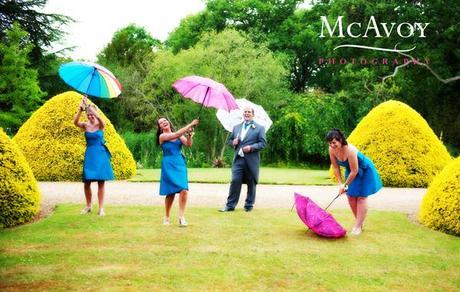 While the cheeky bridesmaids, who got a write up all of their own on the McAvoy's wedding photography blog, have Gavin completely perplexed with this image!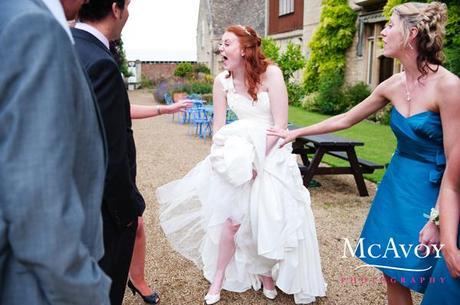 Dawn fiddles with her garter – and a burst of laughter makes a brilliant photo!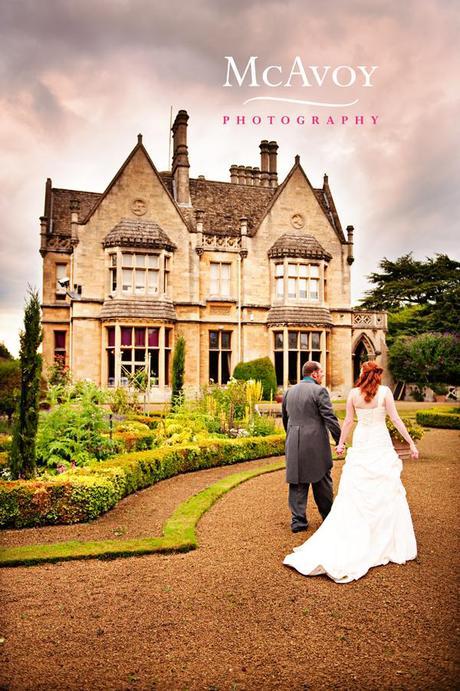 Then it's back to the manor for some really classy, sumptuous wedding photos. I love these!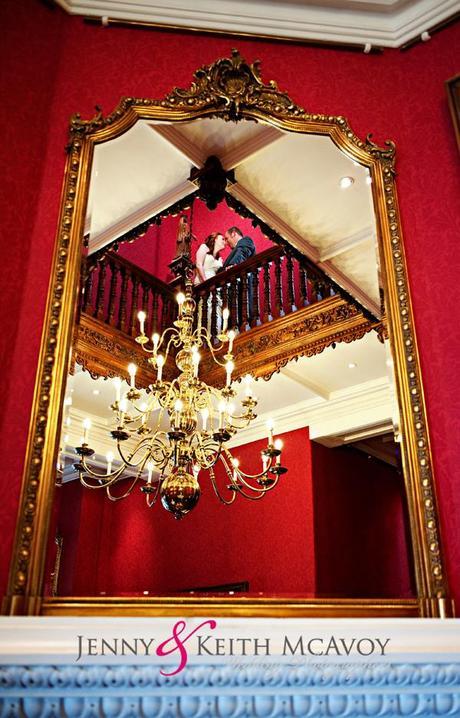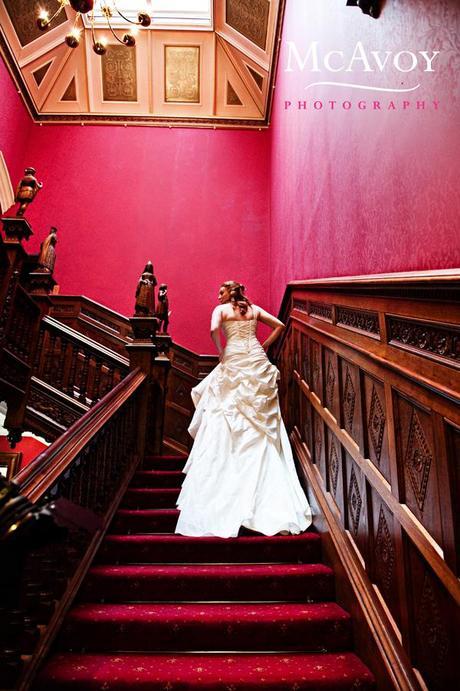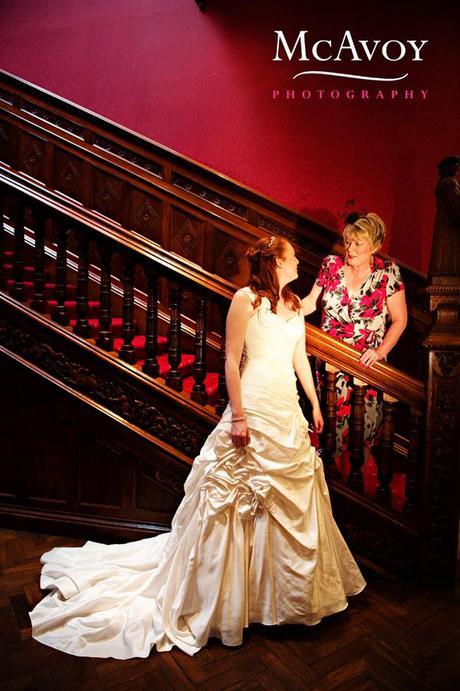 This photo of Dawn and her mum is really special.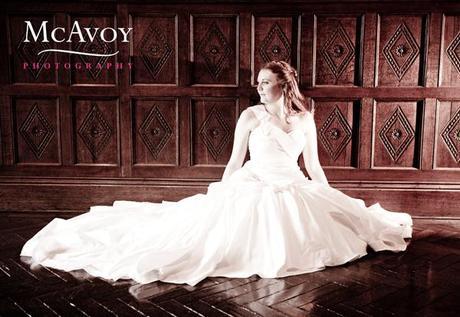 Dawn is absolutely beautiful and looks amazing in the natural shots where she's smiling and laughing as well as these incredible posed portraits.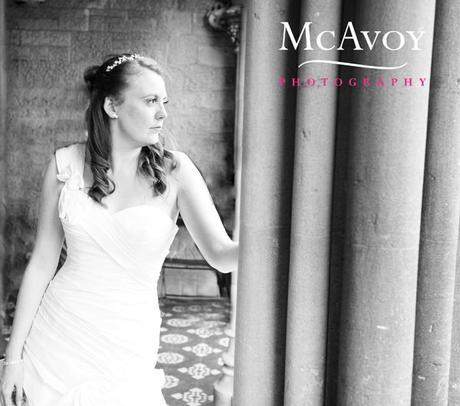 The boys get a turn too – how about this contemporary rat pack? Love it!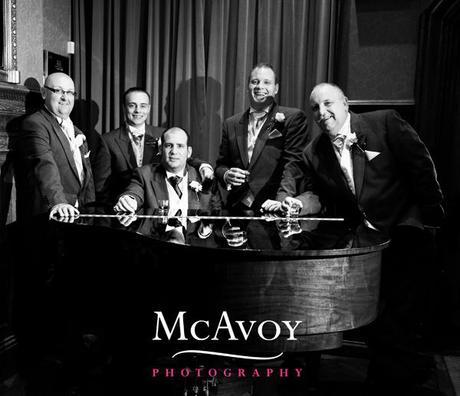 And the gorgeous bridesmaids take a turn too. Charlie's Angels?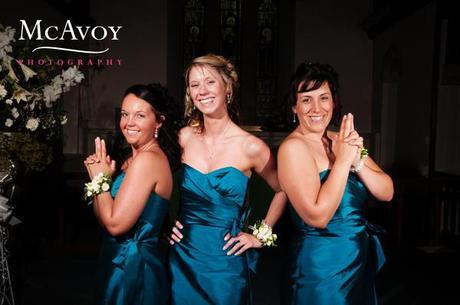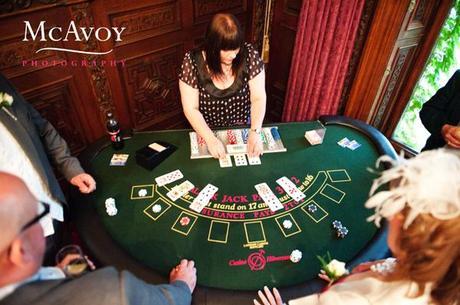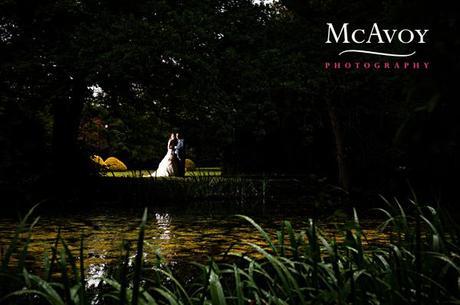 Last but not least, the first dance and a bit of a kiss on the dancefloor. The perfect end to a perfect day!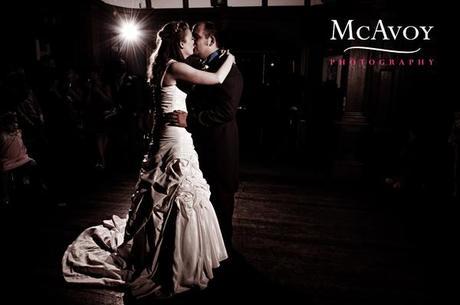 McAvoy Photography are sponsors of the
English Wedding blog
, and a favourite wedding photography team for me: I've met Jenny, she's sweet and charming and has an infectious giggle: an instant friend and a lovely lady. If you're looking for a wedding photographer you can relate to, smile with and trust to create gorgeous contemporary pics of your wedding day… look no further than the McAvoys.
Find out more about McAvoy Photography on their English Wedding Showcase Page (including all contact information, links and favourite wedding photos).
Or visit their wedding photography website at www.mcavoyweddings.co.uk