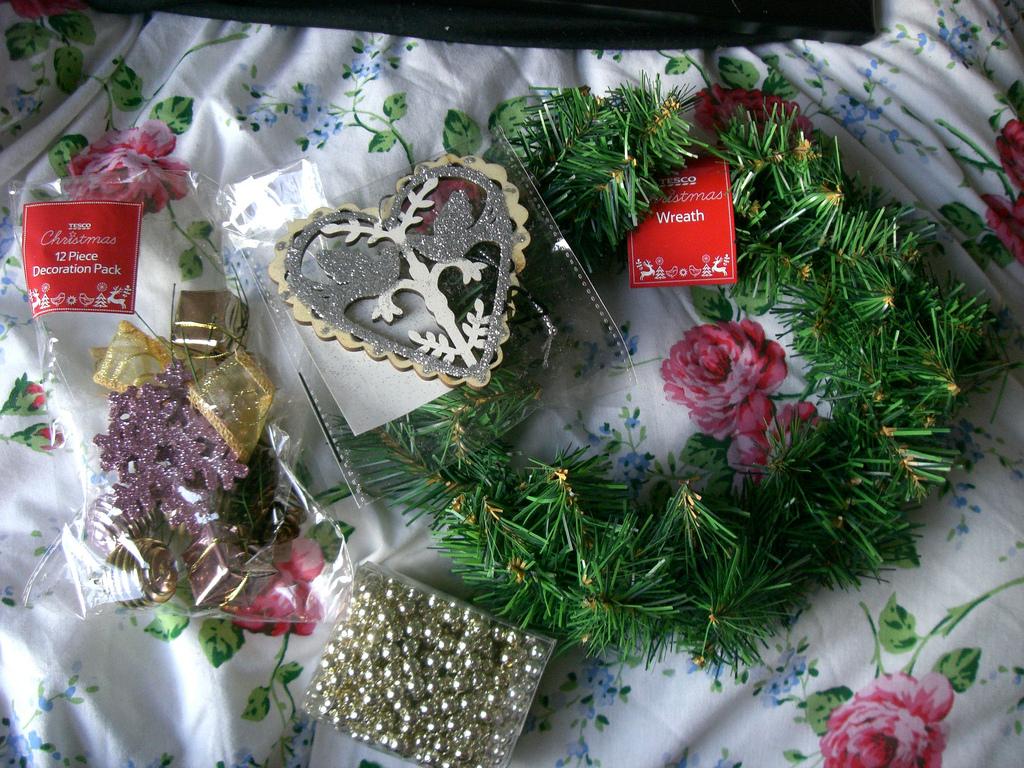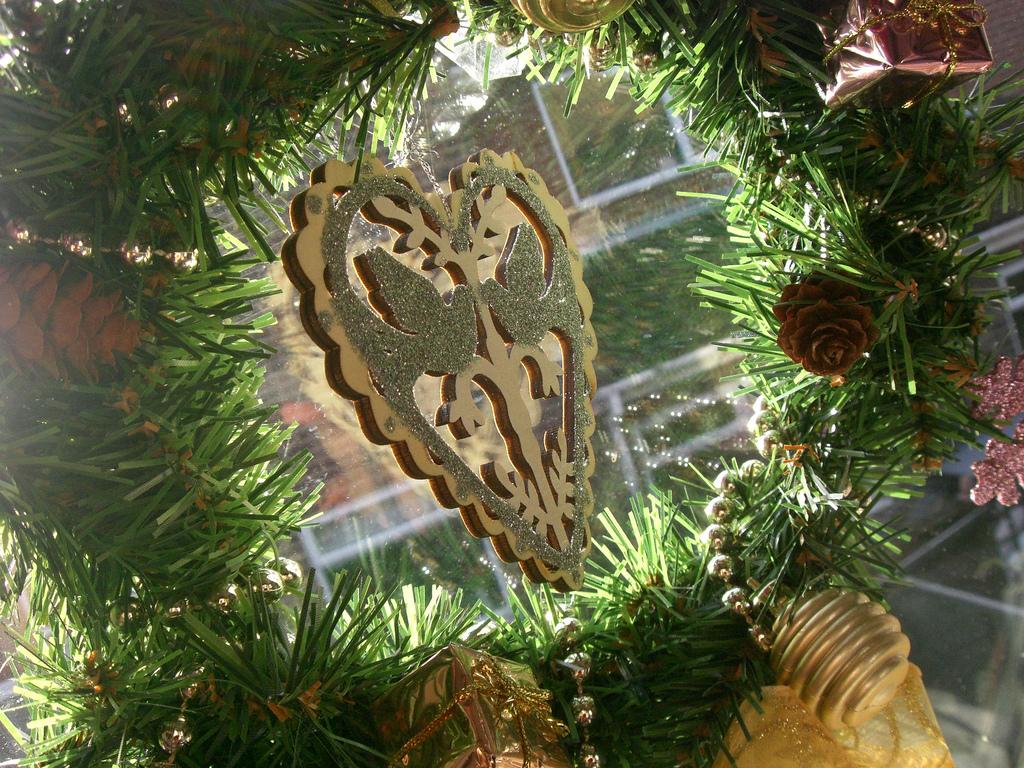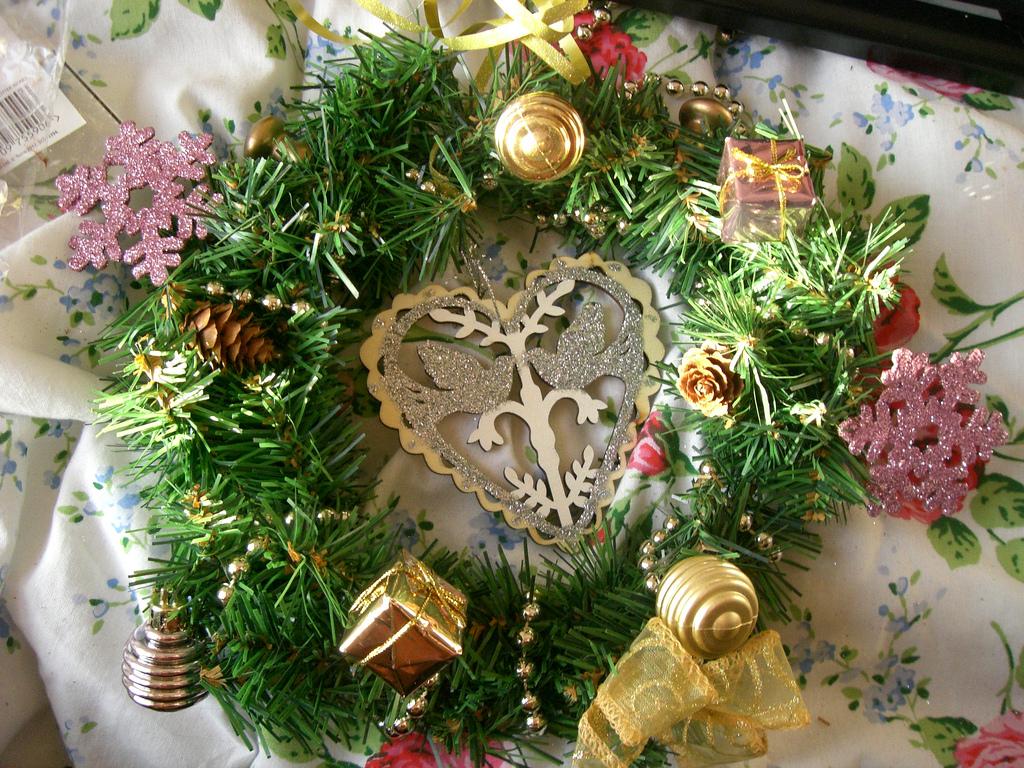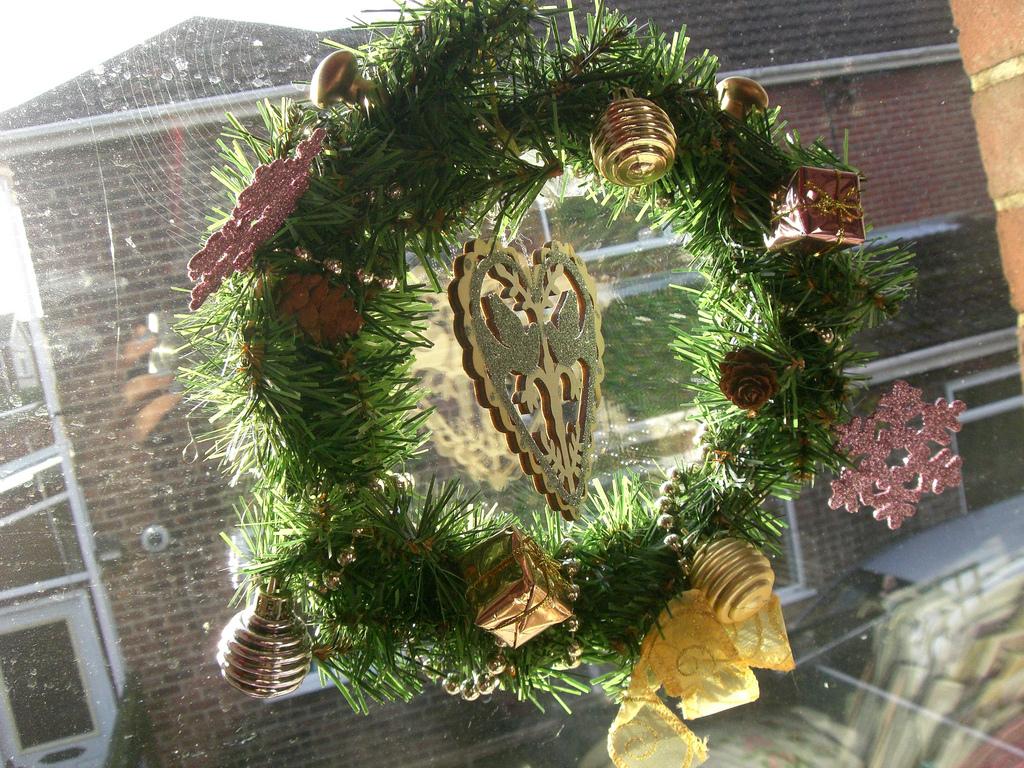 I picked all of these little bits up basically because I fell in love with the little wooden love birds decoration. I had no intention to buy a wreath but it was all so cheap I couldn't resist. All were bought from Tesco. 
Wreath 97p Lovebirds decoration 96p  Mixed mini decorations 99p Gold Beads 99p 
All of this was under £4 - so happy! I won't do a step by step it's pretty self explanatory - all of the little decorations come on green wire so are super easy to tie around the wreath. This is my last Christmas in my bedroom at home which is ridiculously pink so I thought why not girly it up whilst I have one last chance. I absolutely love it and its a little treat for my neighbours too :) The whole wreath might not make it into my new home but the cute love birds decoration will definitely be on my tree next year!