I had the pleasure of chatting with Joel Plaskett this week about "Solidarity", his latest solo release, but this ones a little different, it's with his father Bill Plaskett, and it is a wonderful musical tapestry that spans the generations.
Mike: Thank you from Sound Check Entertainment for having this chat with us..
Joel: No problem
Mike: Welcome , we're here to talk about "Solidarity"
Joel: Yeah, new record, it's a record I made with my dad, we made it in October, songs of his, songs of mine, and a couple of traditional songs that my dad sings that he brought to the record. It's been coming for a while, us doing something together, he's played on a number of my records, toured with me on the "Three" tour. We've done some duo shows here and there, but never really had any of his material to showcase what he does in the show, so I felt like it was time we made some music together that has his name on it too.
Mike: Did you ever think that when you started Thrush Hermit that 25 years later you'd be recording an album with your dad?
Joel: Well, I don't think I was thinking about it when I was younger, but having said that, my first
performance in front of people was playing a guitar instrumental with my dad at a folk coffee house
that he was playing at, and he brought me along, I was 14 years old, so in a roundabout
way it's come full circle I guess.
Mike: Do you remember, were you nervous?
Joel: I don't remember, to be honest, I think I was pretty into it, I don't think I was very good.
Mike: I bet the room loved it.
Joel: My dad taught me the basics of the guitar when I was younger, and a lot of my guitar taste
and style and stuff that i've sort of inherited from him, or his record collection, he's been a big influence
on me.
Mike: When I was double checking my info on wiki, I noticed your original name for Thrush Hermit was Nabisco Fonzie.
Joel: Yeah, (Laughs) that was our first band, two lawsuits pending, we had to change that. (Laughs)
Mike: You mentioned your dad has recorded on your albums before, did you find it different this time versus your previous experiences?
Joel: Well yeah, his influence and the fact that there's tunes of his, he sang on "Three" doing backup vocals and this and that, but by and large this was much more of a collaborative record. I was producing it and pushing it along, but really it wouldn't be the same record if he wasn't there, it's his taste, his guitar playing, his influence all over it. It sort of pushed me towards my more folkier tunes I had sitting around, this material I brought to the record to try and be complimentary to his songs.
Mike: How long did it take to record it?
Joel: We spent a month on it, the month of October, it was all during the ramp up to the American election going on in the background (laughs)
Mike: Now there's an interesting mood to be working under
Joel: Yeah a little bit, hence there's some politics on the record, they didn't come because of that, but I'm sure the way we sang the songs was influenced a little bit by all the shouting back and forth going on.
Mike: You recorded at The New Scotland Yard right?
Joel: Yes we did, I've got a studio in Dartmouth.
Mike: You've got to tell everyone about "The New Scotland Yard", cause when I first went there I wasn't sure I was in the right place.
Joel: Well there's the one in England (Laughs), Which you don't wanna be walking into (Laughs), but yeah I've got my studio there, it's in an old building in downtown Dartmouth. I built my studio there 5 years ago, and in the front of the building about a year and a half ago we opened a little cafe, record store, hair cutting emporium to connect to the studio, me and a couple friends, a little shared business type thing. I'm really really lucky to have a place to work that's close to home, I built the studio to function the way I like studios to function, having made records in a lot of different places, I started to kind of know what I liked about rooms and know what I wanted out of a room and what kind of gear and this and that, so it's always a work in progress. It's always neat to work other places too, but having said that I'm really fortunate to have this kinda home base.
Mike: The opening track "Dragonfly" struck me at first due to its Zeppelin 3 feel but also a raw and simple approach
Joel: Well I Love, I mean Zeppelin are my band you know (Laughs), not my band but they're my favorite band, and that tuning in that song is DADGAD, which is the same tuning that like Bert Jansch used. He was a big influence on Jimmy Page, "Black Mountain Side" on Zeppelin One is the same tuning, you can hear it, Neil Young used it a bit, It has a real sound to it, so it's in form to that era of music and guitar playing. That song only would have fit on the beginning or end of the record, it seemed to make sense at the beginning just to draw people in close and try to lift off (laughs) at a certain point.
Mike: Was that your first choice to open the album the whole time?
Joel: Well you know, it took a while to sequence the record but I felt if "Dragonfly" was going to go on it, that was the place to do it, either that or at the end. Then I knew that song of my dad's' at the end was the way to go out on the record, It's a song called "On Down the River" which I think is a fitting ending to the album. "Dragonfly" schematically, it's sorta about a bit of a paranormal experience I had in my studio building a year and a half ago (Laughs), it's kinda about the idea that there's something going on beyond what we see in our limited view plain in our day to day lives, the dragonfly represents this sort of other world spirit.
Mike: Did you find that you and your dads' voice blended well easily?
Joel: My dad's a lower singer than me, I've got a pretty high voice, I mean our pitch is far from perfect (laughs) and our phrasing can be a little ramshackle as far as trying to make it tight, but because my dad's English, the way he finishes words I've sort of inherited that from him, like the way he speaks, I don't speak with the same British accent he has but, I notice I do put "P's" on the end of words, which I sort of noticed while we were singing trying to make phrasing work. It wasn't that hard because the actual way we articulate words is similar, it ain't "The Everly Brothers" (Laughs) but it seems to work, I enjoy singing with my father, when it locks it's like that's a father and son and other times it's like were on two different planets but by and large there's more similarities than differences.
Mike: It's nice to see and hear two generations mixing so complimentary
Joel: It's pretty neat, I feel really lucky to be playing with my dad right now.
Mike: I've read a few articles about the album "Solidarity" and I've found that the term "A Folkie Feel" comes up quite a bit, was that your intention from the get-go?
Joel: Absolutely, that's my dad's' influence, he's a social folk player through and through so I knew that making a record together it was going to lean heavily on acoustic guitars, bouzouki tenor guitar. I could count the electric guitars on it on one hand, It's not a rock record like I've done with The Emergency, it's a folkier record than I've made in the past. I think it has some parallels to my record "Three" I made years ago, and certainly my dad played on that too, I think my dad's' influence is really strong on this album.
Mike: It kinda rounded everything out.
Joel: Yeah, absolutely, there's a lot of rattling strings (Laughs), but it's funny it gives it a sound, you mentioned Zeppelin 3, I love that record for the same reasons, there's some heavy rock stuff on there too but the acoustic stuff really speaks to me.
Mike: Tour opener Tonight in Truro, Nova Scotia, how excited are you to bring this album to the stage?
Joel: Really excited, we're in this little 200 seat theater, full house tonight and it'll be a good time, we've rehearsed a bunch and the opening act "Mayhemingways" from Peterborough, this really fantastic 2 piece band, Benj and Josh, Josh plays drums and Benj plays banjo, accordion, guitar, bass pedals with his feet. They're backing us up as well in our set, providing rhythm and accompaniment and a Fiddler named Shannon Quinn is with us on the first 3 shows, Tonight, Montreal and Ottawa and she's coming in for Massey Hall too. So it's a cool 5 piece band by the time things get cookin'.
Mike: Outside of the album, what are your plans to fill out the set?
Joel: There's lots from the new record and there's stuff from "Three" and a couple other wild-cards from elsewhere, if people are coming expecting the Emergency fuzzy distortion rock show,it isn't that. I'm trying to make sure it's still an entertaining show and isn't all quiet, there is some quieter material and some stark acoustic stuff but I've also planned an upbeat fun show. I'm excited about it cause I've never really put on a show like this per-say, and there's a lot of new material that I'm really excited about. My dad is singing a bunch of songs in the set, some from the new record, so it's kinda unique for me cause I get to step away from the mic for a few songs and watch him. I'm hopeful my fans will dig it.
Mike: I had the pleasure of seeing you with The Emergency in Ottawa in 2004 opening for The Tragically Hip.
Joel: Oh yeah I remember that show, man that tour for us was just like incredible, as far as getting in front of new people, I felt like we were reaching people every night. It was so generous of them to invite us along, and was a big opportunity, I mean really, it had a lot to do with me being able to play the NAC today, It's the fact that we just got out there and made some fans on that tour.
Mike: Was writing "Just Because (for Gord Downie)" a spur of the moment kinda thing?
Joel: I heard the news about Gord and I wrote this poem with him in mind, sort of inspired by his creativity and how that rubbed off on me and so many of us. As far as this guy is a poet, fronting this amazing rock band, I was like I'm gonna record something for him. I spent about 5-6 days chipping away at it in the studio, cause I was like I gotta make an epic rock track for Gord. I'll have that on this tour, I got some 10 inch singles with me to sell and we're donating the profits from that to the Charlie Wenjack Foundation. He's just an inspirational guy all around and I felt like I wanted to do something for him, and for myself thinking about him in that way. I felt like I wanted to write a tribute to him while he's still with us, and I'm so glad that he is, hopefully he's doing alright, I figure maybe no news is good news right now.
Mike: Have you ever gotten any feedback from Gord about it?
Joel: I sent it to him and he responded, I think he was pretty overwhelmed by the amount of stuff flying his way at a certain point because it wasn't long after we heard the news publicly that I recorded that. He was really kind about it, and I just wanted him to know it was out there. I went to his "Secret Path" show in Halifax and I left a copy for him, but I know Gord is running, in terms of a lot on his plate and he's been super generous to me. I wrote him the day I heard the news and he wrote me back later that night, you know considering how much is going on in his world, I feel lucky he made some time to respond to me, and I just kinda wanted him to know I was thinking about him. Gord and I aren't by any stretch close, I know him from being on tour with them and getting to watch them and gleaming a bit from him and talking to him, generous with his time and insight. We're sorta musical friends, I feel lucky to have been in his presence on those Tours we did with them in Canada and the United States.
Mike: What are you listening to right now, that you would recommend?
Joel: I really like a record by a band called "Those Bastard Souls", it's called " Debt and Departure", that's an amazing record, been a big influence on me. It's worth checking out this band " Villages", they been putting out some singles we recorded at my studio, there's this amazing song called "Hymn after Hymn" you gotta check out, put it into youtube, there's a video for it, that'd be my tip.
Mike: On behalf of Sound Check Entertainment I thank you for your time and I look forward to your show this Saturday at the NAC in Ottawa, Have a Great show tonight. I'll see ya Saturday.
Joel: Alright man,Thank you, Cheers.
For more info on Joel, his tour and his music visit joelplaskett.com
Solidarity:
1. Dragonfly
2. The Next Blue Sky
3. We Have Fed You All For 1000 Years
4. Blank Cheque
5. Help Me Somebody Depression Blues
6. Up In The Air
7. Jim Jones
8. The New California
9. No Sight Compares
10. Solidarity
11. On Down The River
Tour dates:
03/15 Truro, NS - Marigold Cultural Centre
03/17 Montreal, QC - L'Astral
03/18 Ottawa, ON - National Arts Centre
03/22 Winnipeg, MB - West End Cultural Centre
03/23 Regina, SK - WA WA Shire Centre
03/24 Saskatoon, SK - Broadway Theatre
03/29 Kelowna, BC - Mary Irwin Theatre
03/30 Nanaimo, BC - The Queens
03/31 Victoria, BC - Alix Goolden Performance Hall
04/01 Vancouver, BC - Vogue Theatre
04/05 Waterloo, ON - Starlight
04/06 Waterloo, ON - Starlight
04/07 Hamilton, ON - The Studio at Hamilton Place
04/12 London, ON - Aeolian Hall
04/13 London, ON - Aeolian Hall
04/14 Stratford, ON - Avondale United Church
04/20 Halifax, NS - Rebecca Cohn Auditorium
04/22 Port Hawkesbury, NS - Port Hawkesbury Civic Centre
05/04 Paris, ON - Dominion Telegraph
05/05 Bayfield, ON - Old Town Hall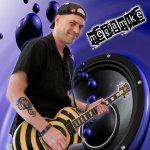 Mega Mike Graham I am Music, I live, breath, play, and love it. It fuels me everyday of my life. I do 2 online radio shows, Mondays "Soundcheck" (7pm est) and Thursdays "Nothing but Grace" The Hip Show (7pm est) both on www.rbxradio.com, I'm a musician (Stoneskull, The Fabulously Hip), and I've been working with bands for many years in the capacity of Photographer, Videographer, Publicist and Agent.