Every so often and usually by fluke I come across a beauty double that just works brilliantly. 
I bought this Topshop creme blush in Flush at Christmas time.The dilemma I was pronounced with was application.You see its all too easy with creme blush to cross the boundary of "flushed" to just plain embarrassed and applying to the apples and bending just didn't give me the look I was comfortable with which ultimately let me to crawl back to my beloved powders.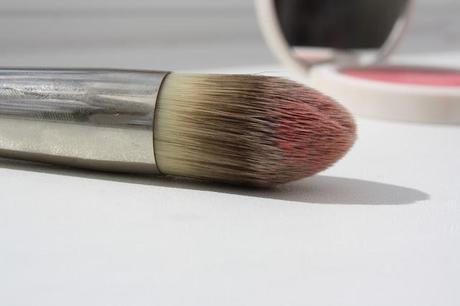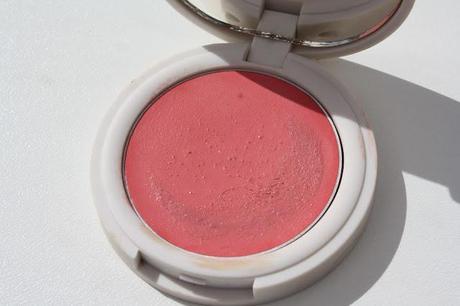 May I add that this blush is much more frightening in real life- but the last year I have been consumed with a love for bright blushes and lipsticks. The more outrageous the better.
So when I received my Japonesque rounded brush It seemed like a perfect resolution. This brush can be used to apply concealer, powder and foundation.
. But because its  of the travel variety its small and accurate making it a really good creme blush companion.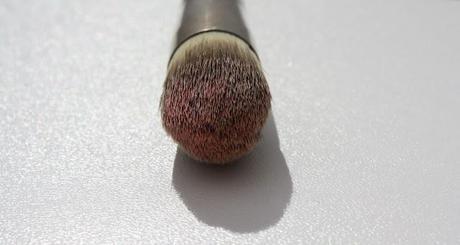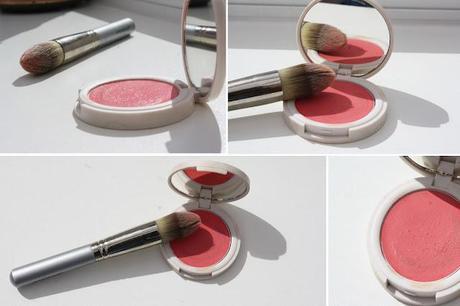 The blogger in me cant help but spot a bit of Samantha Chappman Real Techniques stippling foundation brush/Sigma F80 likeness here and the concept is the same .The bristles are to a point and this helps with stippling and flawlessness.
At the moment I am in the rhythm of applying my face makeup like this:
Foundation: Real Techniques
Creme Blush: Japonesque
Lightly stipple over the top with Real Techniques to blend.
For me it works really well and tempts me towards buying more Topshop makeup and creme blushes in general.
What I most love about Japonesque is their available at Boots
Do you apply creme blushes with a brush?
Have you ever considered creme blush?