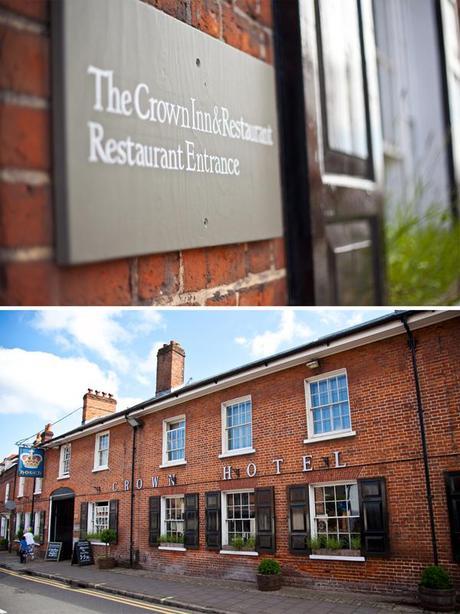 The wedding reception was at The Crown Hotel, Amersham. It's a wedding venue with a story, having featured in the film Four Weddings and a Funeral! So come in and join me for part two of this glorious, beautiful countryside wedding on the blog.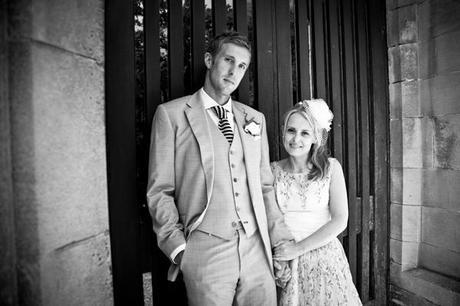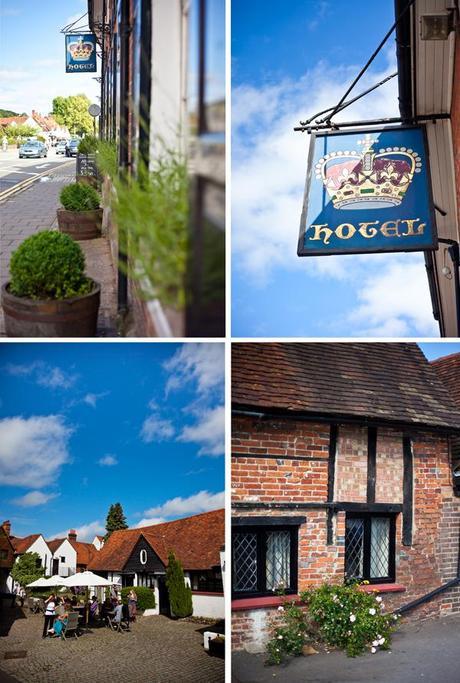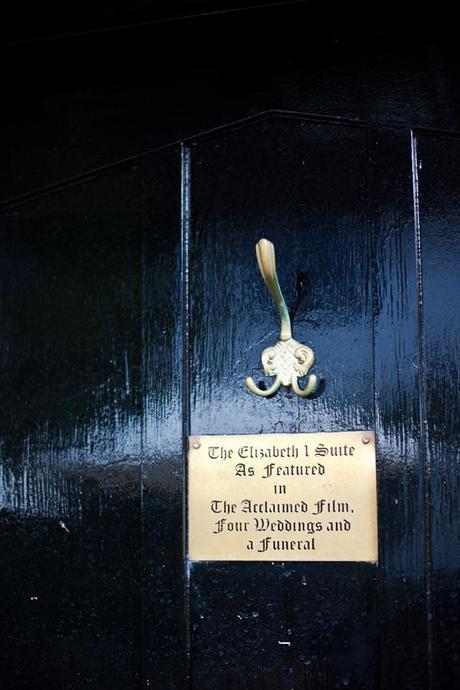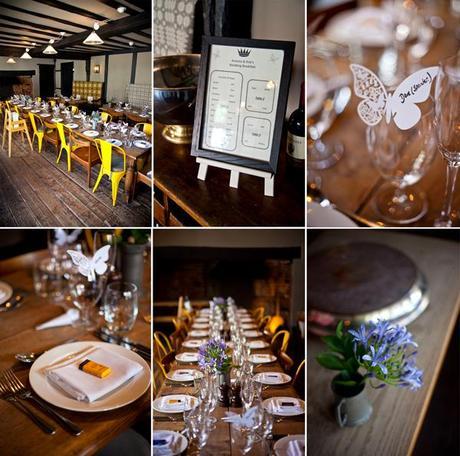 Some of the lovely details of Antonia and Rob's countryside wedding: banquet tables laid out at The Crown Hotel, with a lovely little table plan in a frame, place cards made of little filigree butterflies and Green & Black's mini chocolate bar favours. The flowers are so pretty too – they're agapanthus in little tankards. I love them!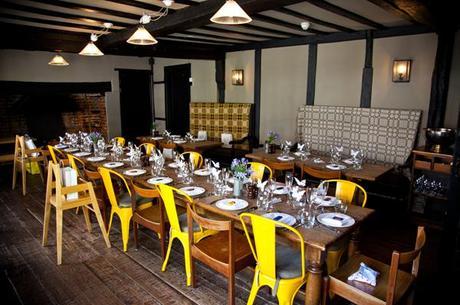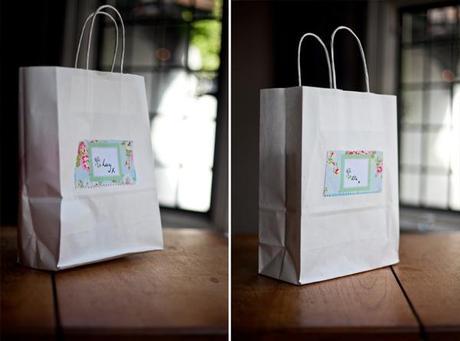 Little gift bags for Antonia and Rob's daughters Lucy and Ella – a lovely idea!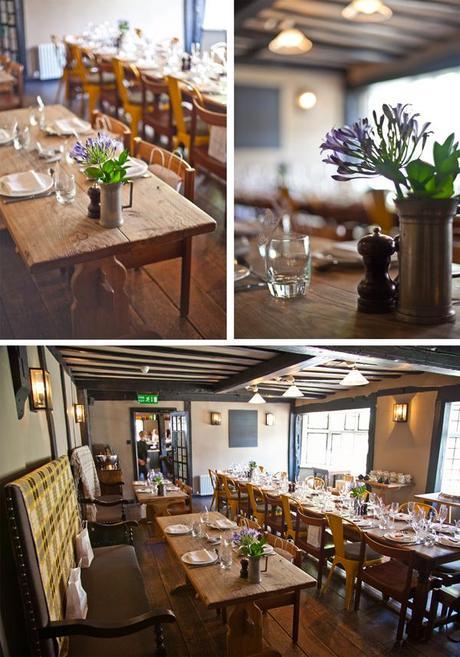 Inside The Crown Hotel is gorgeous: rustic, charming, timeless, perfect for an intimate wedding celebration.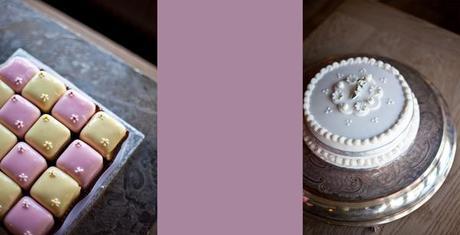 Cute little fancies, on the left, from Betty's in Harrogate, and a gorgeous wedding cake with intricate and beautiful icing by Rob's Aunty Anne!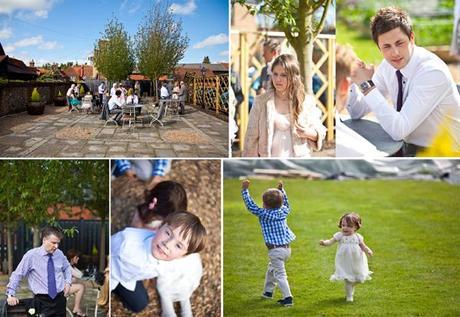 There's time and space for all the wedding guests to have a wonderful time, and they do! (Love that last photo!!!)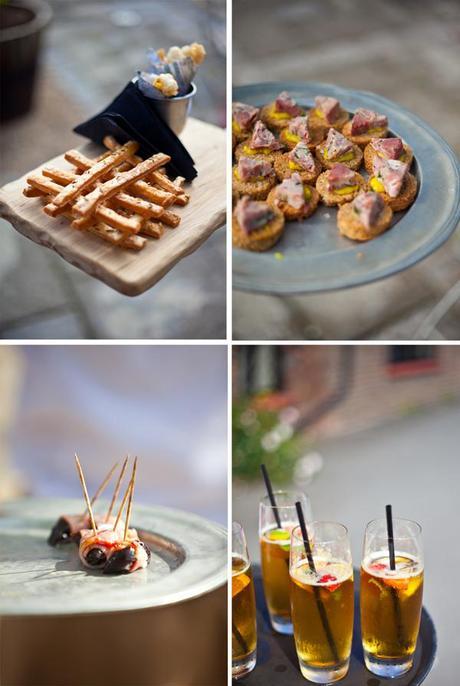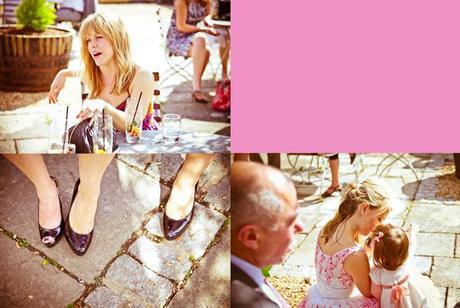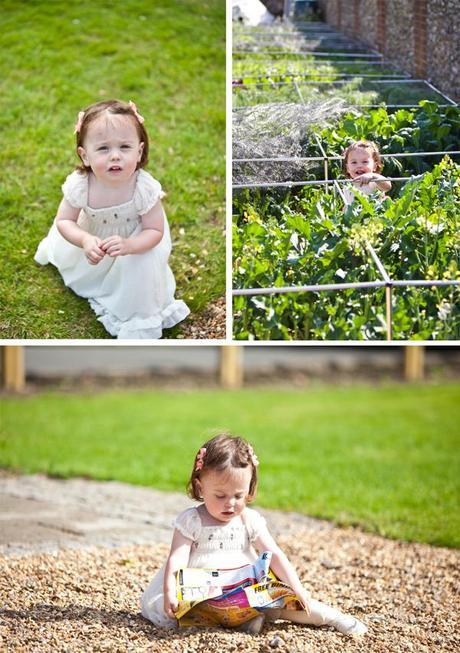 I'm having an overdose of cute. Seriously – how adorable!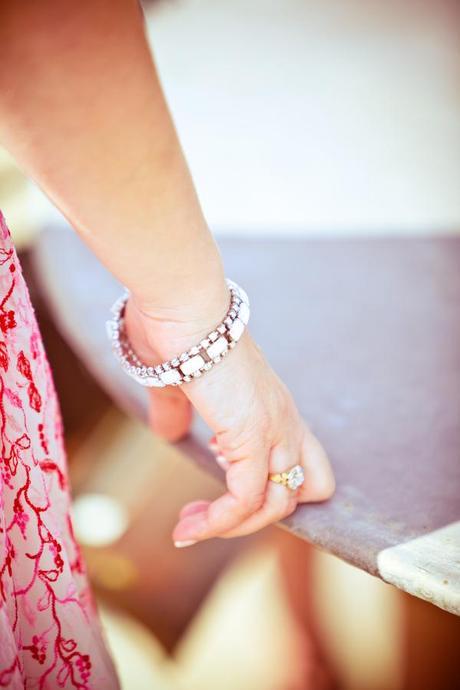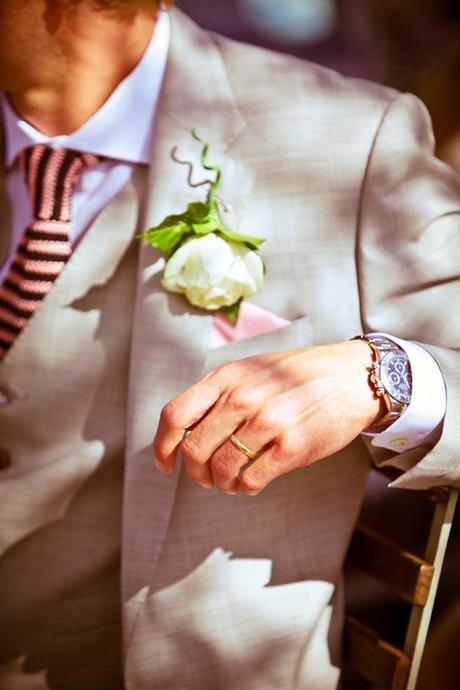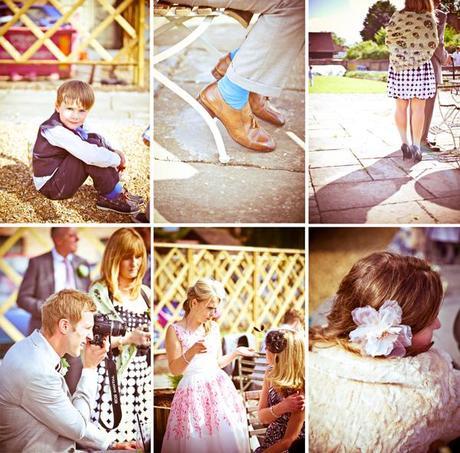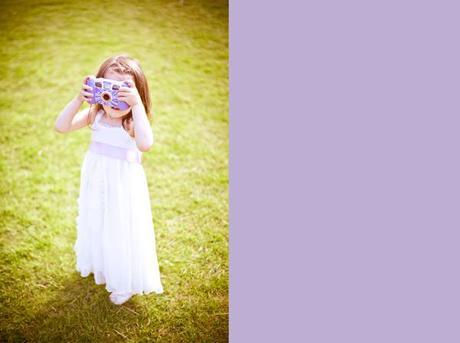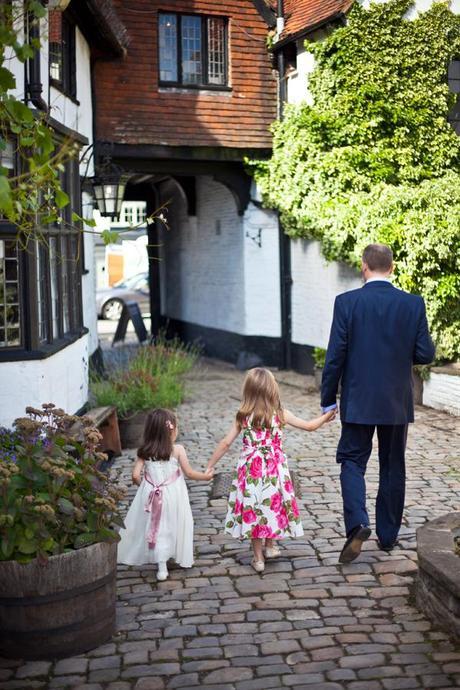 I'm never quite sure about the word 'quintessential' – I love and hate it, I have to admit… but it sooo goes with my blog. This photograph brings it to mind and I can't escape the fact that it's perfect. This wedding photo – the little bridesmaid and friends on the cobbled street with the lovely building… I love it. It's what I want my blog to be.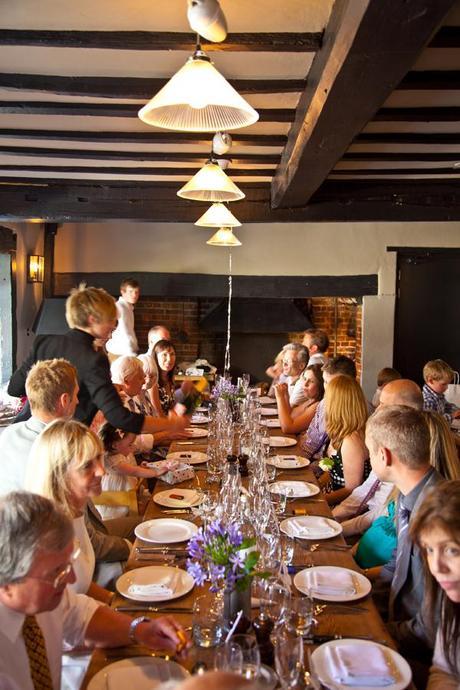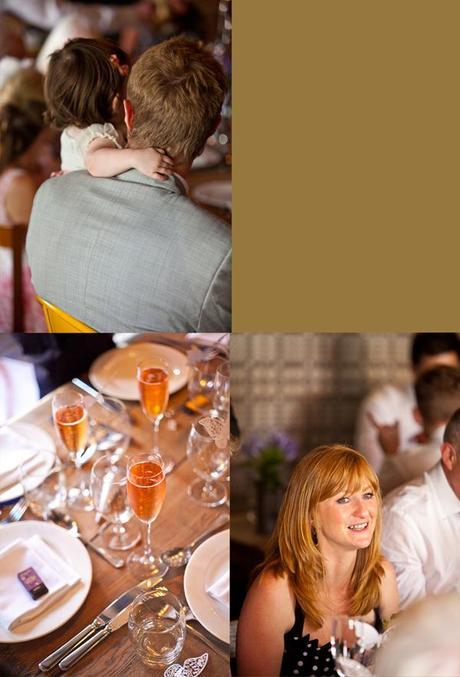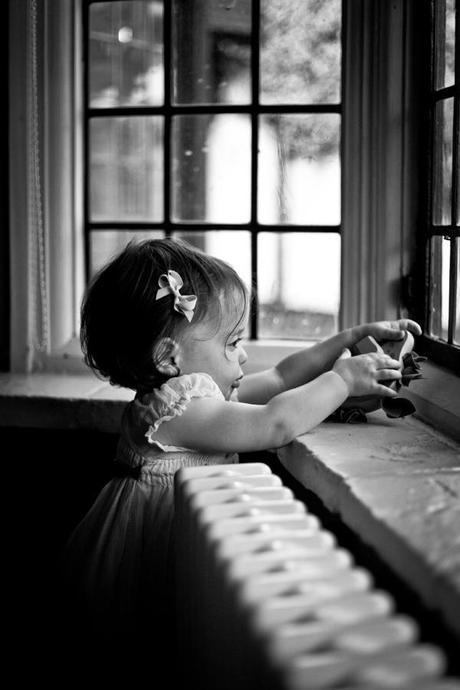 Wedding photographer Anneli Marinovich
doesn't miss a thing.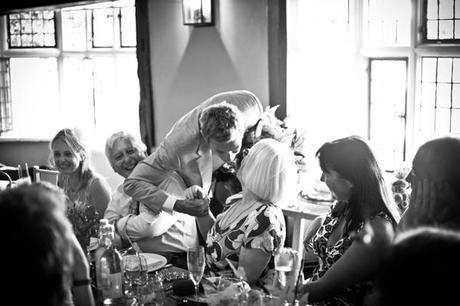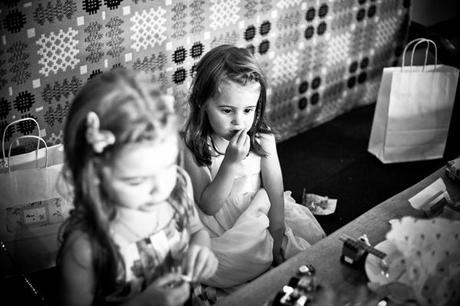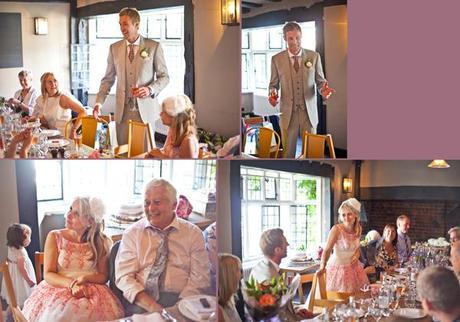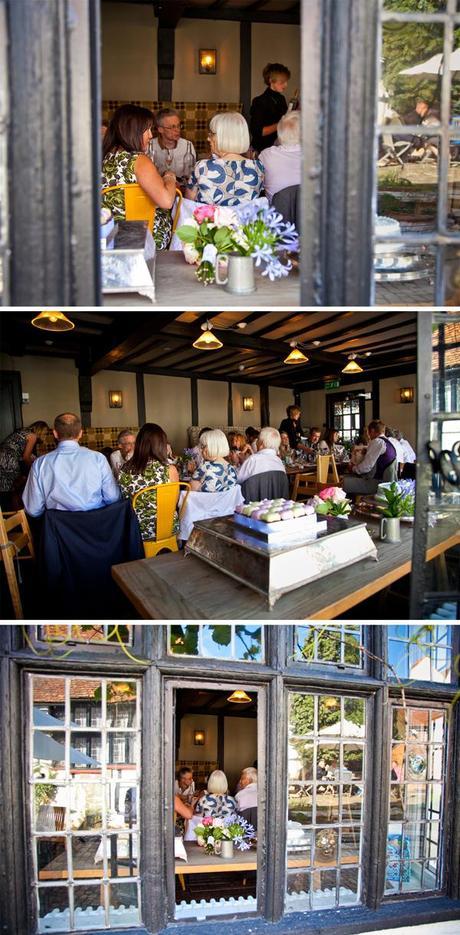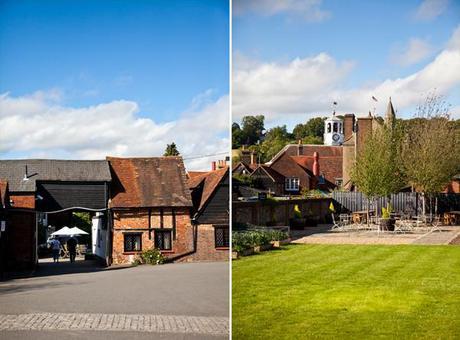 Wasn't that beautiful?
Antonia and Rob's wedding suppliers
Wedding Photographer: Anneli Marinovich – a talented photographer, a lovely lady and one of the friends I've made since starting English Wedding blog. Anneli is a sponsor and has her own English Wedding Showcase Page on our sister website, so please do look her up on there if you want to find out more. Anneli's official wedding photography website is at www.annelimarinovich.com
Venue: The Crown Inn, Amersham
Catering: The Crown Inn, Amersham
Wedding Dress: Fur Coat no Knickers (FCNK), London
Antonia's shoes: FCNK – Eva's by Rachel Simpson
Antonia's birdcage fascinator: Fur Coat No Knickers (FCNK)
Hair Stylist: Chris Whale
Rob's suit: Paul Smith
Rob's knitted tie: Liberty London
Ella & Lucy's bridesmaid dresses: I Love Gorgeous
Alice's bridesmaid dress: Forever New (Australia)
Flowers: Friday Flowers, Chalfont St Peter, Bucks.
Wedding cake: The white formal cake was lovingly provided by Rob's Aunty Anne and the french fancy by Betty's of Harrogate.