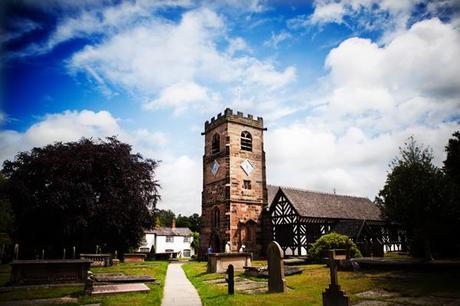 The quaint and oh-so-pretty English Church where Andrea and Richard got married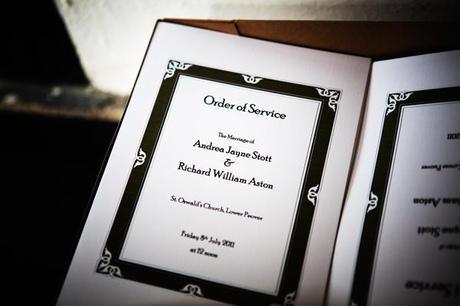 The pretty and elegant Order of Service in black and white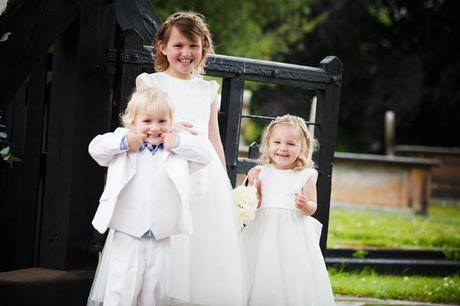 Members of the wedding party let off a little steam and a few giggles before the serious part of the day begins! (so cute!)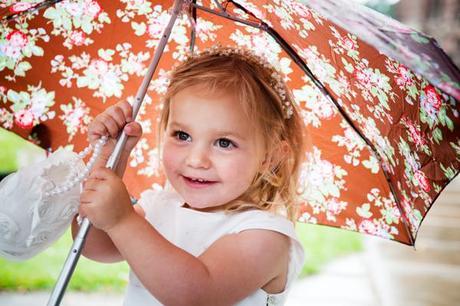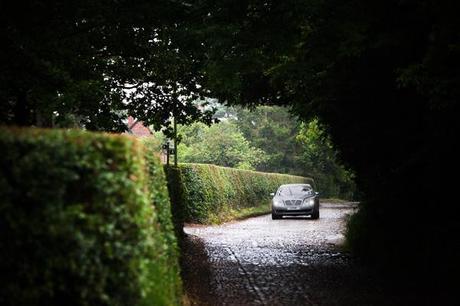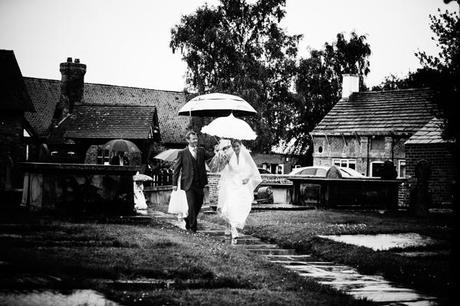 Despite the rain Andrea is all smiles on the walk to the church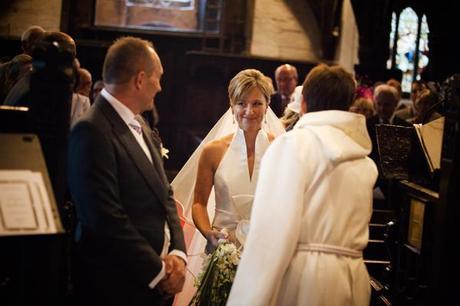 And I adore her dress – what a striking design with the lovely halterneck to her wedding dress. It's absolutely perfect for this classy, sophisticated bride. And that look towards Richard brings a tear to my eye, it's so so so beautiful.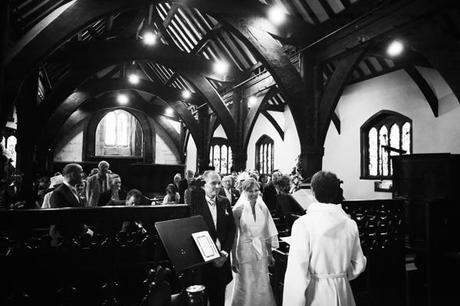 The dots of light in the dark rafters of the church are a pretty distraction as the wedding ceremony gets underway. I love the cosiness of this church – I know churches aren't supposed to be about the pretty, but you know – so pretty!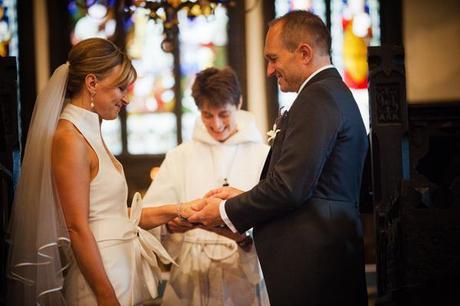 I can't stop looking at the dress. So elegant, so beautiful.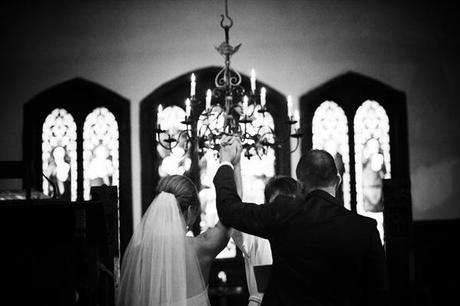 A triumphant salute to the wedding guests at the back!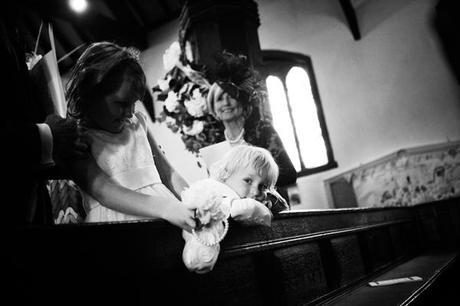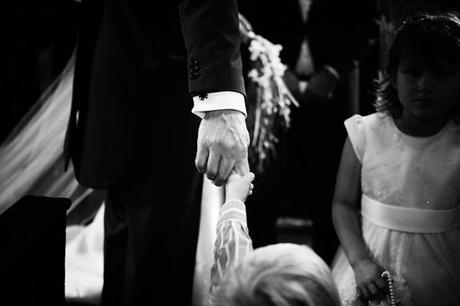 This is a beautiful photo, all about family – little fingers clutching Daddy's hand. So sweet.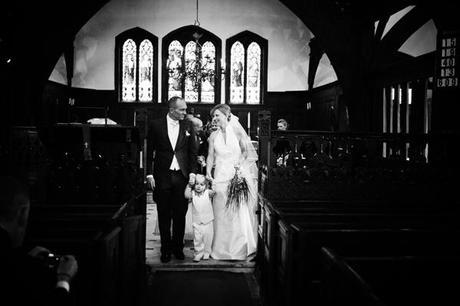 Happy families – I love this. It's nearly time for the reception at Andrea's parents' home – and to play in the BEST kids' area you've ever seen at a wedding! (I think someone's about ready, don't you?!)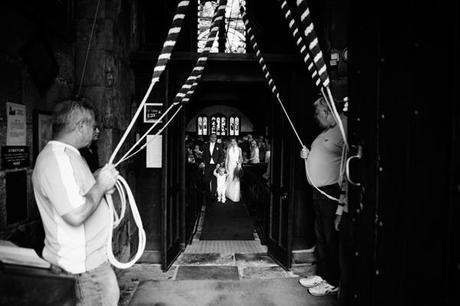 The bell ringers wait as the bride and groom leave church for the wedding reception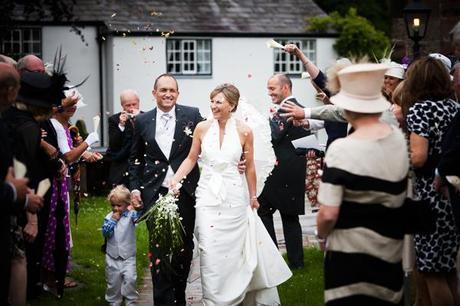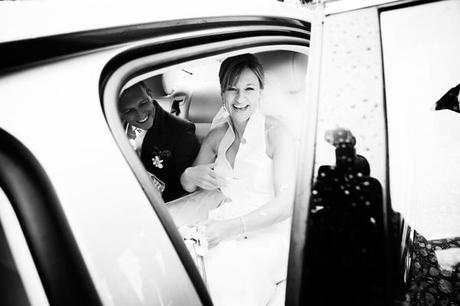 … and as Andrea and Richard tuck themselves into the (dry!) wedding car, it's time for us to leave them making preparations for the wedding reception. The flowers make their way across in capable hands…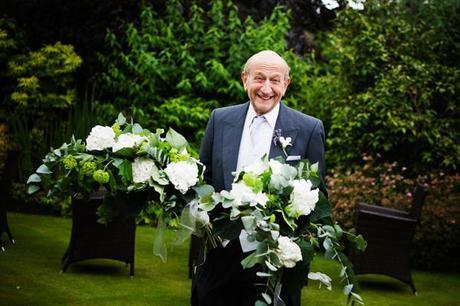 … and I'm leaving the rest until tomorrow. Ooh! Mean! I know… but there are some fabulous photos from the wedding reception to share with you, and because I know how gorgeous tomorrow's blog post will be, I'm confident you'll love me again in the morning.
Thanks to Liam and Bee Crawley of cg weddings for the submission. Please come back for part two, 11am sharp, tomorrow.
Have a gorgeous day everyone!
Claire xx