The trend of selling on Amazon is mounting rapidly today. It has given a door of opportunities to millions of sellers across the globe. And to support these sellers, multiple applications have been launched guiding and assisting Amazon sellers in achieving success.
Moreover, with a lot of competition and brands selling similar products, it becomes essential to use powerful Amazon seller tools to stay a step ahead of them.
Considering the experiences and hurdles I faced during my journey, here is the top list of useful tools for Amazon sellers. These will help you (as a seller) in different ways to grow your business on the online market platform!
Tools For Amazon Sellers
1. Amazon Seller App
Amazon Seller Central is an easy-to-use interface for amazon sellers to sell their products on Amazon. The sellers can monitor regular selling activities like identifying their sales, performing analysis, order management, answering customer questions, etc.
It is the easiest way for individuals and companies to start selling online on Amazon. In addition, the application lets the sellers utilize Amazon's advertising service.
Apart from this, it gives the sellers access to Amazon Pay and lists their product under " Use Fulfilment by Amazon (FBA)."
Amazon seller app is an excellent tool with various features for brands to come up and sell online. For individuals, it offers a free package to kick start.
2. Amazon Sonar Keyword Tool
Amazon Sonar is a keyword tool that assists in making extended research in finding synonymous keywords, reverse ASIN lookup, and Amazon search volume.
With a database of over 180 million real Amazon search terms, it helps you find the most profitable keywords across all product categories on Amazon. Moreover, Sonar can generate keywords in various languages. It is a free tool with no signups required.
The database on the sonar application remains up to date with product/ keyword combinations. Nevertheless, it also shows the keywords for which ASIN ranks on amazon's first page of search results.
3. Jungle Scout
Jungle Scout helps the active sellers on Amazon perform product researches. The tool is capable of competitor monitoring, big data analytics, estimates, etc.
It lets the newbies filter out the right ideas for sellers from thousands of available products. On top of all, its Chrome extension helps validate the ideas as you browse through Amazon.
In addition, Jungle scout supports two ways of finding products on amazon. Firstly, it lets the sellers find product options and then find sellers or manufacturers to identify completion.
Secondly, it allows you to start with the products and then analyze their potential to deliver profits.
Helium 10 software is an integrated platform with multiple Amazon selling support tools. It lets the sellers explore the latest trends and search for high-ranking keywords on Amazon.
The app is also capable of optimizing product listings and helping sellers keep a check on their competitors.
Helium 10 has 20 sets of tools integrated into the system. These include tools for product research, keyword research, listing optimization, analytics, operations, marketing, URL building, pricing, and much more.
Used by over 1 million sellers worldwide, Helium 10 has experienced over 500 thousand chrome extension downloads and $1.4 billion monthly processed sales. Furthermore, the tool has tracked over 2 billion products to date.
Overall, it is a tool specially developed for Amazon sellers who wish to expand their Amazon FBA businesses prominently.
5. Profit Bandit
Amazon FBA sellers can consider investing in the Profit Bandit tool to explore a slightly more sophisticated version of the Amazon Seller App.
Profit Bandit has pre-determined filters capable of calculating the profit and loss you may make from the products. Other features of Profit Bandit comprise flagging items, performing competitor analysis, etc.
Moreover, Profit Bandit's mobile app is compatible with both iOS and Android. In addition, the application has a barcode scanner to find products and gives ample data for product analysis.
The app shows data such as product details, number of amazon sellers, restricted items, etc. Also, you can also calculate profit margins on products through the calculation of cost and all the Amazon fees through the app.
To conclude, it is a perfect analysis tool to make a SWOT analysis and understand the opportunities or threats your products may be facing.
6. Unicorn Smasher
Unicorn Smasher is a product research tool with comprehensive data and sales estimates from the AMZ Tracker. It is a free tool that eases product research from the millions listed on Amazon.
When one enters relevant keywords, the tool shows the related products, sales numbers, and revenue estimates.
This chrome extension is useful only if you are aware of the relevant keywords to search for the product data. It does not show any competitor analysis. However, the tool is great to extract revenue and sales projections of the products you search for.
Unicorn Smasher shows real-time information and a complete overview of products, including price, product rank, reviews and ratings, actual sales data, and much more.
Integrated with the AMZ tracker, the tool is capable of helping sellers find the most profitable opportunities for free. It is, therefore, apt for individual or new sellers onboarding on the Amazon seller's platform.
7. Camelcamelcamel
Camelcamelcamel is a price tracker with browser-based and application access for Amazon sellers. The tracker informs the sellers of requested products like changes in price or product availability.
It is an easy-to-use 100% free application, well known for updated information on the products. In addition, its inbuilt features let the sellers stay updated on price history charts, price drop alerts, product availability, optional registration, and much more.
Moreover, the application has a Chrome extension called Camelizer. Therefore, you can have access to price data in your browser window without having to visit the website again and again.
8. Cash Cow Pro
The Cash Cow Pro tool helps Amazon sellers resolve their profitability concerns. It keeps sellers updated with their basic sales metrics like ROI and net profits. Furthermore, gives a good understanding of how well your products are performing in the market.
Cash Cow Pro also helps the sellers track the performance of the keywords that the sellers are targeting. It gives you access to unlimited emails for review collection.
In addition, Cash Cow Pro comes with a free chrome extension too. The tool is integrated with 20 million amazon product selectors to make the best product choices.
Nevertheless, it helps the sellers track their inventory, performance, and conversion percentages and optimize AB test Auto listing. Also, it has automatic reporting segments that ease the burden of amazon sellers.
Apart from this, the keyword tracking feature allows the sellers to track over 100 keywords per product. Sellers can analyze their own rank and work on making a better listing on the app.
9. ManageByStats
Integrated with 25 tools, ManageByStats is an amazon seller-developed application that has helped other Amazon sellers manipulate the market. The tool has over 5,000 active users.
It manages millions of transactions and claims to have extensive data research on the platform. ManageByStats gives insight into real-time sales, helps in customizing the data, and handles the cancellation process.
It has four significant forms of analysis: Profit Dashboard, Transaction Reports, Visualizer, and the FBA Calculator.
Conclusion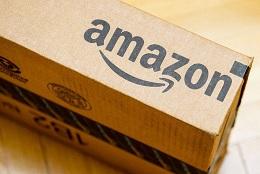 The above-mentioned tools for Amazon sellers are sure-shot winners when it comes to tracking keywords, pricing, competition, and analyzing profits.
In addition, there are several other tools that individuals and corporates can explore.
A few of them to name are Zoof, ProfitGuru, Supplyspy, ZonBlast, ZonJump, etc. However, the above tools are enough to smoothen your Amazon journey.
Also, you don't need all the tools. Try signing up for one tool at a time and check the features. Take full advantage of it and then decide whether you would need another tool or not.
This prevents you from getting overwhelmed and spending unnecessary money on subscriptions.
Moreover, it is best that you keep tools that Amazon itself provides for its sellers on the priority list. For example, do not skip using Amazon seller central, Amazon seller App, and Amazon sonar keyword tool. They are best in their own way.
Overall, selling on Amazon is a wonderful experience and, of course, profitable. They get millions of visitors and customers every day. Therefore, the scope of scaling up your business becomes higher.
However, if you are not sure completely sure how to sell your product(s) on Amazon, read my amazing selling machine review. It is the most comprehensive e-commerce course that teaches how to effectively run a business on Amazon. Good Luck!