Today, whether you have a small business or want to expand the existing one, e-commerce is one of the best ways to sell products. And, to run a successful dropshipping business, it is important to find a good dropshipping supplier.
And, what would be better than finding a reliable and fast dropshipping service, isn't it? But before I continue, you must know why it is important to choose USA dropshipping suppliers and what to look for when selecting the one.
While you might consider other suppliers because of lower prices, working with US-based dropshipping suppliers offer lots of perks that outweigh the higher price. How? They deliver,
High-quality products
Faster shipping
US products are trusted by the majority of people all over the world
Better customer service
Moreover, when you are choosing a dropshipping supplier you should pay attention to several factors. These include shipping costs, delivery time, overall product pricing, inventory capacity, return policy, and availability of products.
P.S. - It is always better to look for local suppliers than international ones for better quality, speedy delivery, and competitive product pricing.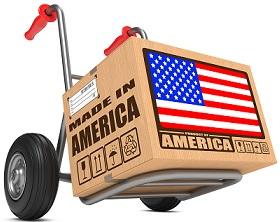 So, let's discuss the popular dropshipping suppliers in the USA when it comes to general products (all categories) and niche-specific products. This includes clothing, electronics, beauty, home products, and many more.
Every supplier is different according to their occupation, policies, and overall services. Some of them work better with experienced businesses. On the other hand, some have better offers for beginners.
10 General Dropshipping Suppliers in the USA
If you are a Shopify customer, then Oberlo should be the first choice to start your dropshipping business in the USA. Oberlo is a dropshipping app made especially for Shopify.
It lets you find products and add them to your Shopify store. Moreover, if you are already selling products from AliExpress, then again Oberlo is a smart choice. You can easily import all the products from AliExpress directly to your Shopify store.
Oberlo offers a variety of useful features. You can use product customization to make your products stand out. Furthermore, you can enjoy sales and shipment tracking. Not to mention automated inventory. All these tools help you make the best of dropshipping.
Additionally, worldwide shipment coupled with a choice of different languages makes Oberlo an internationally acceptable supplier.
Apart from this, Oberlo uses Google Analytics to track data. You can see user acquisition and behavior data. Altogether, these features make Oberlo one of the most popular suppliers on the market.
Pros
Integration with Shopify
A free plan without a time limit (however, I suggest that choose the paid plan of $29.09/month to take advantage of all the features)
User-friendly dashboard
Ease of products customization
Cons
It can only be integrated with Shopify
Only works with Aliexpress
Doba is one of the best dropshipping suppliers in the USA. Basically, this website connects retailers with several drop shippers. Doba has integrations with most of the shopping carts that include Amazon, Shopify, eBay, WooCommerce, BigCommerce, and more.
At Doba, you can choose out of many trusted suppliers. Also, you have a big choice of products from almost all the categories/niches. Not to mention many logistics providers. Through these third-party companies, you can be sure that your products are delivered on time.
Additionally, using Doba is very easy. You can choose products by using a product catalog or supplier list. Doba's website includes features such as inventory tracking and price change alert.
Most importantly, you can easily organize your products. To ensure efficiency, Doba offers bulk order upload and easy API integration.
At first glance, Doba seems everything you need for dropshipping. However, do not forget everything has a price. Basically, the only major downside of Doba is pricing. Sadly, Doba does not have a free plan. But you can use a 30-day free trial.
Pros of Doba
Lots of integrations
Variety of dropshipping suppliers
You can customize your own inventories
Easy to use website
Cons of Doba
High-quality but expensive products
There is no free plan but can be tested with a 30-day free trial (In my recommendation, their start-up plan of $24.99/month is the best to start with).
3. Sunrise Wholesale
Sunrise Wholesale is one of the oldest wholesale dropshipping suppliers in the USA. They have 20 dropship product categories and over 15,000 products to sell.
This website offers integrations with platforms like Amazon, eBay, Shopify, and BigCommerce. The best part is, that you sell your products for a retail price and then pay the company the wholesale price.
In addition, they offer same-day or next-day delivery which is again the best part. Apart from this, Sunrise Wholesale features eBay Listing Wizard and Research Tool along with Amazon Selling and Research Manager.
They also have an amazing Online Sales Analyzer Tool. Moreover, they send you timely stock alerts so you be informed about the product availability.
Although it has many integrations, Sunrise Wholesale has cons as well. A few customers have complained about shipment time and pricing.
Pros
Automatic returns and refunds
It has various integrations
Cons
It has only one membership plan ($49/month) with no free plan only a 7-day free trial
Delayed shipments
4. Source of Goods
Source of Goods is a wholesale and supply company that has been on the market for 15 years. It gives you access to over 2 million products in hundreds of product categories.
In addition, they offer all the brands' names and U.S.-based items directly from completely reliable vendors.
Coming to the integration, Source of Goods can be integrated with Amazon seller central and eBay at ease. The platform is user-friendly and includes several tools to make the retailer's journey smooth.
You can make use of an inventory management tool and dropship automation software. Through this tool, you can connect with over 10,000 vendors. You can easily choose products from various categories. All in all, the platform gets vendors and products in one space.
Unsurprisingly, Source of Goods has many top-notch retailers namely Staples, American Express, Jet, Quill, and many more.
Also, unlike competitors, Source of Goods has 6 payment plans including the free one. The free plan is good if you are a beginner.
Pros
Variety and number (over 2 million) products
Hundreds of product categories
Big choice of payment plans (6 to be exact)
Simple integrations with Amazon and eBay
Free plan for beginners
Cons
A little bit hard to use for beginners
Shipping costs can be high
Lack of integrations
5. Wholesale Central
Wholesale Central is one of the biggest directories to find wholesale suppliers and products. There are over 400,000 products from various stores in their database.
Unlike competitors, Wholesale Central does not monitor the whole dropshipping process. You will be required to contact suppliers on your own. You also have to make sure the orders are shipped and delivered timely.
This might seem too hard. However, the platform reviews and screens each supplier in advance. So, you do not have to worry if they are reliable.
All in all, it is worth the trouble because the platform is totally free to use. You are not charged for sold products on the website. You will communicate directly with suppliers. But be aware, you have to check conditions with each supplier separately which can be tedious.
Pros
It is totally free to use
Variety of products
Help find distributors, suppliers, retailers, dropshippers, wholesalers, and importers
Reliable and reputable USA dropshipping suppliers
Cons
The website is outdated, however easy to use
No integrations (of course, because it is a directory)
Requires a lot of work from a retailer
6. National Dropshippers
National Dropshippers is one of my favorites and the best dropshipping suppliers in the USA. They will not only inspire you but make no mistake in delivering drop shipping service.
The website while lacking the flashy design, perfectly does its job. It is easy to navigate and you have a great choice of products from several manufacturers and distributors. This platform will help you identify the right products.
In addition, they have ready-to-use product images and descriptions. You can simply add them to your website/store and start selling.
Also, National Dropshippers is known for quick shipments. Even though it lacks analytics and other modern features, the platform still guarantees that orders will be delivered.
However, there is one thing you should keep in mind though. They charge a dropshipping commission fee of $2.49 in addition to shipping fees.
Pros
Plain and simple process for retailers
Discounts on long-term contracts
Thousands of dropshipping products
Cons
Commission fee for retailers per order ($2.49)
Outdated website
Lack of learning materials: tutorials, instructions, etc.
If you are just starting with dropshipping and have a small business, then you should check out Brybelly. The dropshipping process is very easy with Brybelly:
Firstly, you list Brybelly products on your website using their materials at your chosen price. And, when a customer orders and pays for an item, you buy it from the BryBelly website paying them the wholesale price.
Brybelly then does all the work like packaging, shipping, and timely delivering the product. Interestingly, there is no extra cost and you keep all the difference amount.
Like most dropshipping suppliers, Brybelly ships products without any mention of the supplier. Moreover, you can even create your own custom design.
Apart from this, they offer same-day shipping for all web orders.
Brybelly is very easy to use and it is one of the most common choices for small businesses and individuals who want to make extra money through e-commerce. And, of course, Brybelly is used widely in the U.S. market.
Pros
No extra costs other than the product price
Excellent customer support
Design-driven products
Faster shipping and delivery
Cons
Products get "out of stock" quickly and take a while to go back in stock
The packages have no return address and make it a little difficult for customers to return. However, they allow a custom option to upload your contact info.
8. Wholesale2B
Wholesale2B is again one of the popular dropshipping suppliers in the USA. The company's mission is to help online entrepreneurs start dropshipping businesses quickly and efficiently.
They are executing this mission by creating a platform that offers a variety of products and different integrations.
With Wholesale2B you can dropship on eBay or Amazon. Other integrations include Shopify, WooCommerce, BogCommerce, and more. You can even dropship on Facebook Marketplace.
Wholesale2B offers analytics that can help you reach your customers better. With Dropship Sales Analytics you learn where your buyers are located and which categories are yielding the most sales.
You also get access to existing market trends: best items, locations, and product categories.
Moreover, the pricing of this dropshipping supplier is simple and pretty flexible. Unfortunately, they do not offer a free plan but overall, the service is pretty affordable.
Pricing starts at $29.99 a month and for a monthly fee of $49.99 they will create a store for you. For beginners, this pricing policy offers a lot of opportunities.
Pros
Complete automation of the dropshipping process
Thousands of dropshipping products
Variety of available integrations
Limitless number of orders
Cons
Customer support needs improvement. They do not offer phone support and reply in 24 hours, which is very inconvenient during a crisis.
9. Inventory Source
Inventory Source is a dropship automation software based in the US. If you have a small or medium-sized e-commerce business, Inventory Source might be the best supplier for you.
This supplier has drop ship inventory features as well as advanced order management. You can automatically upload products, route orders, and track shipments.
Catalog Manager is another very helpful tool that allows you to update product information in bulk. The customization tools are quite extensive and advanced.
Inventory Source also offers pre-built supplier integrations and Flxpoint Enterprise Software. This feature helps you with vendor onboarding, inventory management, and order routing optimization. Additionally, the software provides sales reporting.
Most importantly, you can trust the automation process. When you update the data, you can be sure that all of your product information is updated accordingly and there will be no issues with it.
Pros
Easy integrations
Number of available features and integrations
Cons
The software is quite expensive, plans start at $99 per month. However, there is a free version available. But again, if you start using this software the free plan will not deliver the value you are looking for.
While customer support is technically available 24/7, it is not efficient and many users have complained about this matter.
10. US Direct
If you want to dropship high-quality products from US dropshipping suppliers, US Direct will help you with that. This platform offers various integrations, including Amazon, eBay, WordPress, Shopify, etc.
US Direct works really well with Inventory Source. With US Direct you can browse more than 200,000 products and then manage the inventory through Inventory Source.
The dropshipping process is very simple and the same as other websites. You start with setting up a free account and then look up US Direct in the Inventory Sources supplier list. You can browse various products from different niches and categories.
What makes US Direct a convenient choice is a fact that you do not need to deal with suppliers on your own.
There is no need for a supplier approval process because US Direct takes care of it for you. They reduce the risk by checking everything in advance and working only with trusted suppliers. Therefore, you don't have to deal with unpredicted feed and extra shipping costs.
Moreover, empowering small businesses is one of the most important goals US Direct has and they try to achieve it by having low costs. You can start with creating a free account and then add services according to your needs.
Pros
No individual approval is required from each supplier
Easy set-up
Lots of dropshipping suppliers
Cons
To import the products to your website, you need to integrate with Inventory Source or Turn-key store
Niche-specific USA dropshipping suppliers
The above was the list of suppliers that sell products almost in all the categories. However, if you are looking for a specific niche or category-based dropshipping suppliers in the U.S., here they are. Also, I won't be going into much detail for niche dropshipping suppliers.
Clothing, Fashion, Accessories
Health & Beauty Products
Electronics
MegaGoods is the top choice company for US-based dropshipping in the electronics niche. They offer a wide range of products with good customer service. MegaGoods features all sorts of electronic items from speakers to home theatres.
Home & Garden Products
Sporting Goods
IT products
How to find dropshipping suppliers?
Finding a dropshipping supplier is a challenge for beginners. The most important part of this process is understanding what your business needs. If you are clear about what you want to sell and your priorities, it will be easier to find a suitable supplier.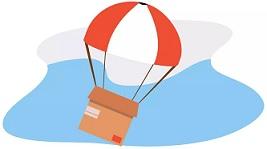 US market is full of good suppliers and choosing the best ones can be time-consuming. You should remember that putting effort and time into this process will eventually pay off.
Look for suppliers that have a wide range of products in your niche
Think about what are your priorities: is it fast delivery or a flexible return policy?
Write down your requirements and compare them with suppliers' offers. Most importantly, contact the company. Dropshipping suppliers in the USA are known for their quality customer service and you should make good use of that.
You can either call or email them and ask any questions you have. Whether and how they will answer you will be very helpful in the process of choosing a dropshipping supplier.
The Bottom Line
Dropshipping is the best way to avoid unnecessary costs and run your retail business smoothly. If you choose the right dropshipping supplier, then you can be certain that you will succeed.
However, choosing the right supplier is not an easy task. But again, it is not unrealistic. Most of the websites offer free trials. You can test the best suppliers and choose the right one for your business.
And, if you are still not sure about the dropshipping business, here are some reasons why you should start the one right now. Also, don't forget to read my post on how to keep customers coming back to your e-commerce store.
P.S. - It is the best time that you grab the dropshipping opportunity. Here is my quick eCom success academy review that teaches how to do dropshipping business the right way beating those competitors. Good Luck with your business, and if you have any questions, feel free to contact me at [email protected]