Architects and developers need to pay special attention to the design of living rooms. Today, the creative process does not end with blueprints or computer traditional drawings. People give lot of importance to these interior spaces. They are places to share time with family and guests. With today's technology it is possible to create impressive interior 3d living rooms before the room is even being built.
Just here we showcase 9 inspiring 3d living room rendering images created with digital 3d studio max software. This amazing visualizations were generated by Goldman Renderings for different developer companies in the United States and Mexico.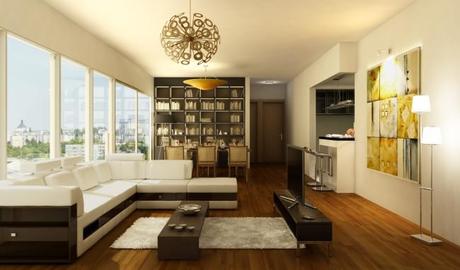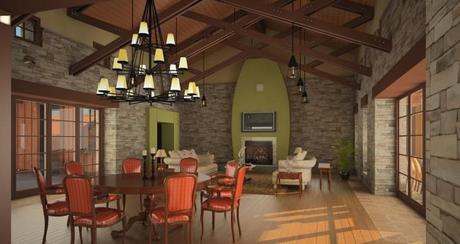 In this 3d living room view it is visible how the architect used natural materials in its design. Different types of wood and stone create a comfortable and good looking place. This architectural rendering is one of the 4 visuals created for the Eco House in Orange County, California.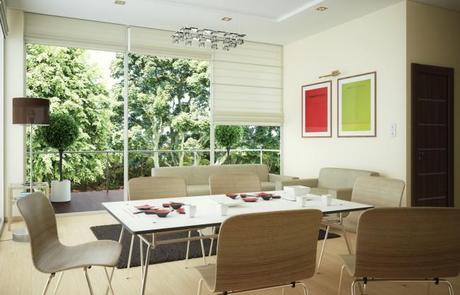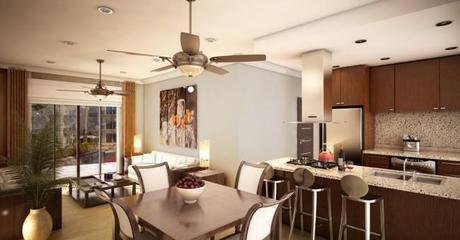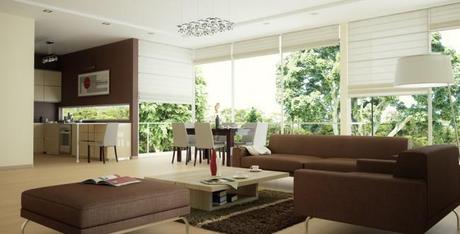 This particular digital image is a living room rendering from an apartment in Mexico City that has a great view and natural light. With excellent architectural cad software skills, it is feasible to develop photo-realistic renders that many people would confuse with a real photograph.