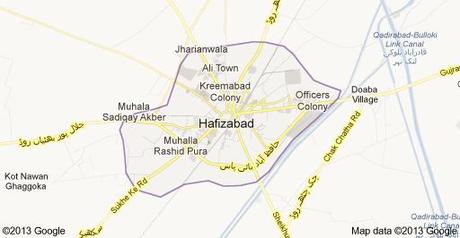 An eight-year-old gave up her life but saved the life of her father during a Dacoity in Hafizabad on Wednesday.
According to police, the horrific incident occurred near Shadiwal village of Hafizabad when Mohammad Asghar, a cable operator employee, and her 8-year-old daughter Musarat Bibi were on way to their village on motorbike, when they were intercepted by two armed dacoits.
After Asghar showed resistance, the dacoits started torturing him. To save his father from the dacoits, Musarat started shouting.
When the merciless dacoits intentioned to shot Asghar, her daughter, become the shield of her father lied over him. In result of shooting Musarat was killed and his father was seriously injured.
Police have registered a case and the investigations have been launched.